Who Are Some of the "Little Rascals" Characters?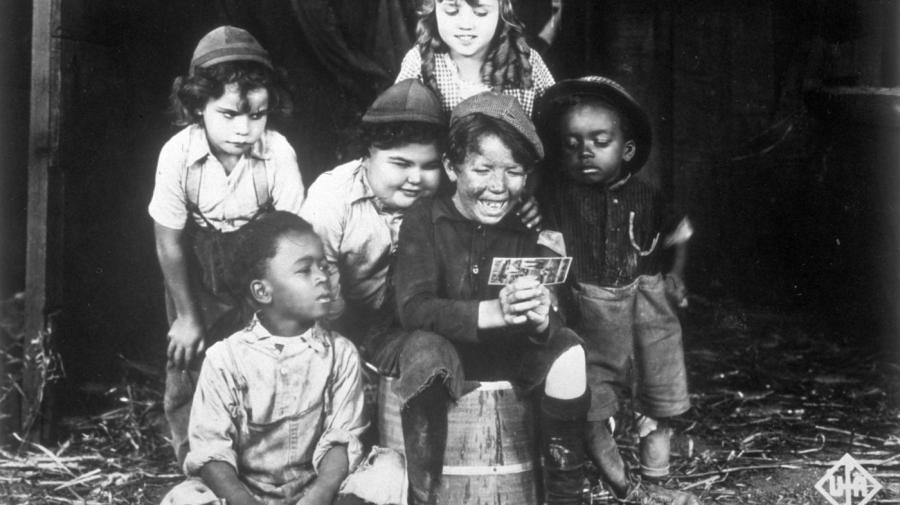 Characters from the classic television series and 1994 film "The Little Rascals" include Alfalfa, Spanky, Darla, Buckwheat, Porky, Stymie, Woim, Uh-Huh and Froggy. Minor characters in the movie are Mary Ann, Waldo, A.J. Ferguson, Mrs. Roberts, Butch, Mr. Welling, Miss Crabtree and the Chauffeur.
The film's protagonist, Alfalfa, is a school-aged boy who is torn between his love for fellow classmate Darla and his position as the driver of a go-cart in a soap box derby race for his boys-only club. Alfalfa is played in the movie by Bug Hall. Alfalfa's friends and fellow club members in the movie, Spanky, Stymie, Froggy, and Porky, are played by actors Travis Tedford, Kevin Jamal Woods, Jordan Warkol and Zachary Mabry, respectively. Spanky is Alfalfa's best friend and the president of the He-Man-Woman-Haters Club.
Buckwheat's character is played in the film by Ross Bagley and Uh-Huh is played by Courtland Mead. Alfalfa's love interest, Darla, is played by Brittany Ashton Holmes. Mel Brooks portrays Mr. Welling, Whoopi Goldberg plays Buckwheat's mother, Daryl Hannah plays Miss Crabtree and Reba McIntire plays A.J. Ferguson.
Smaller roles include characters such as young twin girls depicted by Mary-Kate and Ashley Olsen; Darla's friends, illustrated by Zoe Oakes and Alexandra Monroe King; Amish men, played by Charles Noland and John Wesley; and Race Announcer and Race Official, played by Michael Matzdorff and Gary Johnson, respectively.