How Does Lisa Rinna Style Her Hair?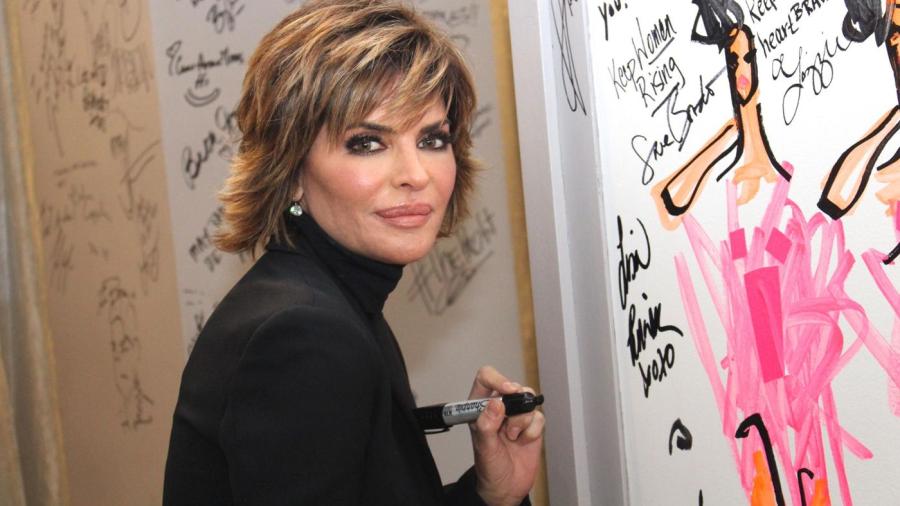 Lisa Rinna's signature short shaggy bob is styled by using mousse on damp hair and blowing dry with a medium radial brush, parting the hair to one side as of 2015; defined curls can be added with a curling iron and finished with hair spray or lacquer. To achieve a Lisa Rinna hairstyle, start with jagged-cut uniform layers and down-swept bangs. The wispy and textured style compliments long, oval faces.
In order to achieve Lisa Rinna's hairstyle:
Start with a short, layered bob

The uniform layered short bob features jagged or razor edges, softening the face and creating a casual look. The side-swept bangs completes the overall style and broadens a narrow face.

Add mousse and comb

Begin by applying mousse to damp hair. Evenly distribute the styling mousse to add hold and texture to the style. Use a comb and part the hair from front to back. A side part should align with the middle of the eye.

Blow dry and curl

Blow dry the hair using a radial brush with natural bristles. Starting at the nape of the neck, brush hair under while drying. Repeat on left, right and top until hair is completely dry. Use a curling iron to define the flip on the ends.

Apply hair products

Apply a shining smoother from mid-length to the ends and finish with hair lacquer. Use the products sparingly to avoid weighed down strands.