What Are Lebron James' High School Football Stats?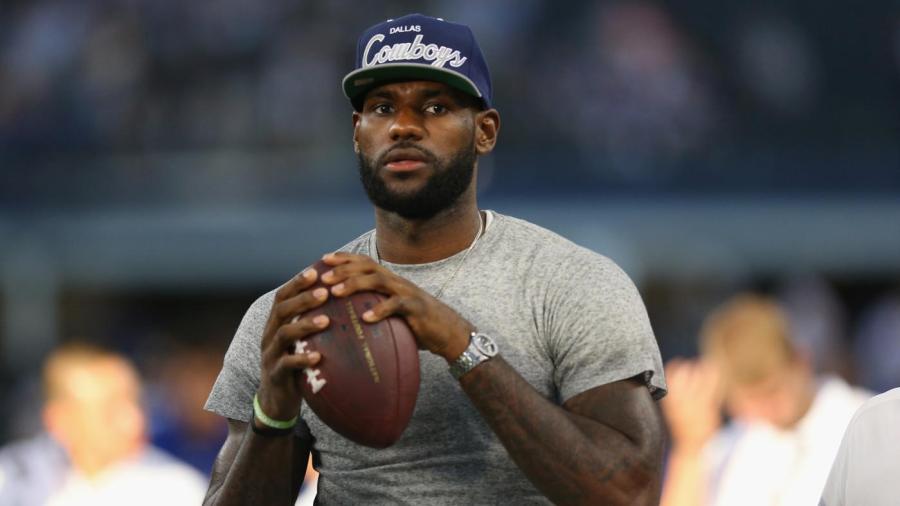 In two full high school football seasons playing for Vincent-St. Mary's High School in Akron, Ohio, Lebron James caught 103 passes for 2,065 yards and scored 23 touchdowns. He played full seasons in both his sophomore and junior years before giving up football to concentrate on his basketball future.
James played a partial season as a freshman, making his first career start in the state playoffs, where he caught nine passes and set a school record. He earned all-state honors in both his sophomore and junior football seasons playing wide receiver. He was offered a scholarship during his sophomore year to play wide receiver at Notre Dame. James possessed the skills to be a standout football player, including a 44-inch vertical, which would have ranked among the 10 best ever recorded at the annual National Football League Scouting Combine, ESPN.com reported in 2009. At 6-foot-8 and 250-pounds, James is significantly bigger than most wide receivers in the NFL and likely would have played tight end at the professional level.
James currently will not allow his two sons to play organized football and said that he played football in high school because he needed a way out, cleveland.com reported in 2014.