What Is a Larder Chef?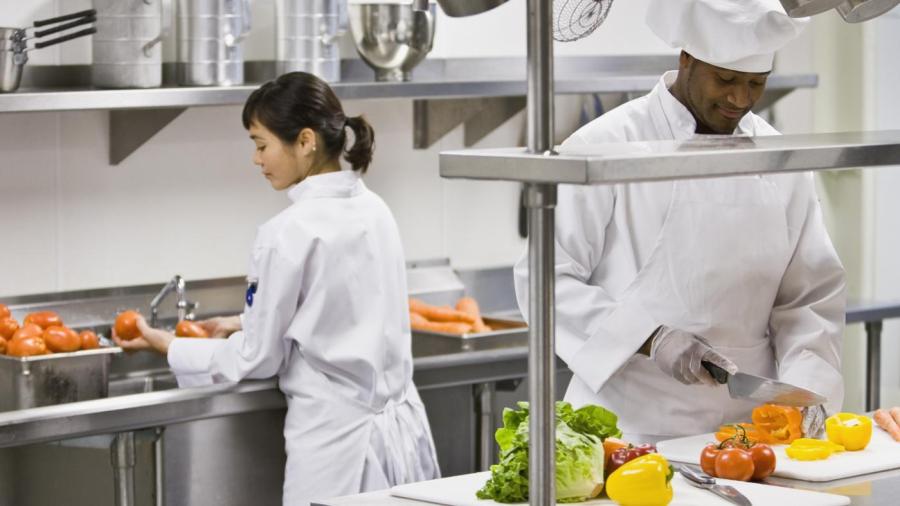 A larder chef is a culinary professional who is responsible for the storage and preparation of cold foods that are served in a restaurant, resort or hotel. These items include cold cuts of meat, cheeses, fruits, vegetables, condiments and sauces. A larder chef is also called a pantry chef or a garde manager.
A larder chef's typical workday includes setting up the salad station in the kitchen of the restaurant, resort or hotel. This includes dicing and slicing fresh fruits, vegetables and meats, such as pepperoni, salami, pastrami, bologna and ham, that are common appetizer or entree salad ingredients. The larder chef also makes salad dressings from scratch, such as blue cheese, ranch, Italian and Russian dressings, to ensure that the kitchen staff and service staff have enough ingredients to swiftly and accurately fulfill the establishment's guest orders.
A larder chef also makes fresh fruit and vegetable trays that are served alongside breakfast, lunch and dinner buffet lines. Depending upon her skills, a larder chef might cut fruit and vegetables into ornamental shapes to enhance the appearance of the buffet serving lines.
A larder chef also premakes sandwiches to be served on a buffet line or as ordered by the guests of her employer's restaurant. Finally, some larder chefs season and marinate fresh meats and vegetables that are later used by the restaurant kitchen staff to create hot dishes.