What Are Kobe Bryant's High School Stats?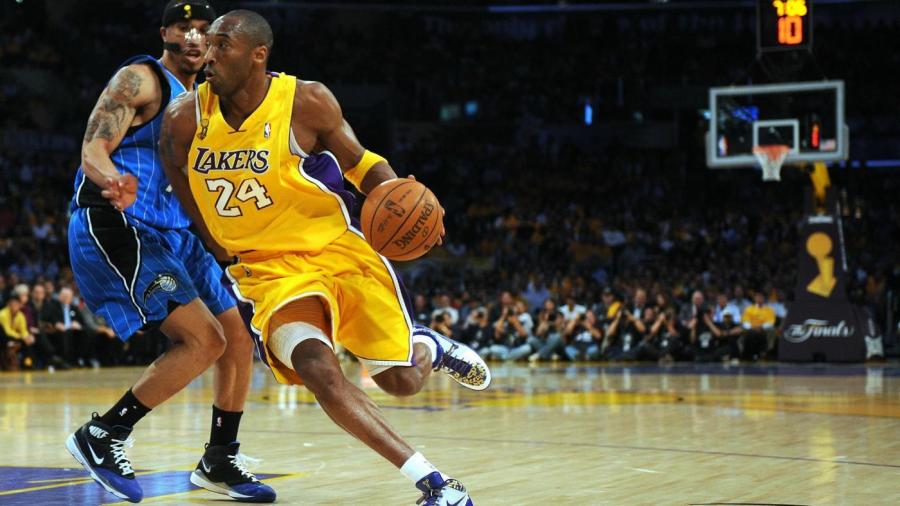 Kobe Bryant played his high school ball at Lower Merion, located in Ardmore, Pa. Kobe averaged 30.8 points, 12 rebounds, 6.5 assists, 4.0 steals and 3.8 blocked shots in his senior year.
In 1992, Bryant became one of the first freshman basketball players to make the varsity team at Lower Merion in decades. The Aces of Lower Merion struggled in Kobe's first year, compiling a disappointing record of 4-20. The team improved dramatically over the next three seasons as Kobe led them to a combined record of 77-13. In Bryant's junior season, he averaged 31.1 points per game, adding 10.4 rebounds and 5.2 assists. He was named Pennsylvania Player of the Year in the process.
Kobe led the Aces to a 32-3 record in his senior year and helped guide the team to its first state title in more than 40 years. Kobe received plenty of recognition in his senior campaign. He was named the Naismith High School Player of the Year, the Gatorade Men's National Basketball Player of the Year and a McDonald's All-American, and USA Today named Bryant to its All-USA First Team. Kobe Bryant scored a total of 2,883 points during his high school career, ending the campaign as Southeastern Pennsylvania's all-time leading scorer and surpassing prep greats such as Wilt Chamberlain and Lionel Simmons in the process.