Who Makes Kobalt Tools?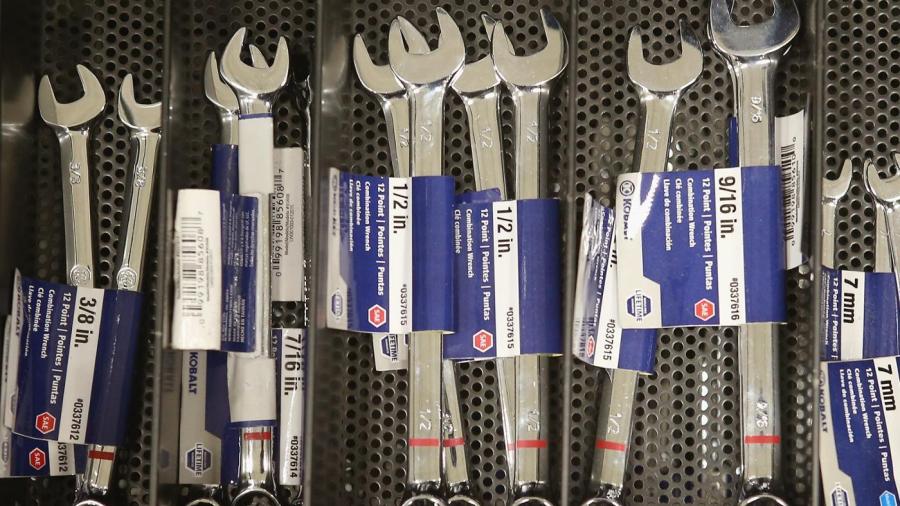 American home improvement retailer, Lowe's, makes the line of Kobalt tools, along with several other private brands. Lowe's creates a series of tools, marketed under the name of Kobalt, primarily for outdoor use. The brand originated in 1998 and includes mechanical and hand-powered tools, along with over 1,500 tough tools.
Products offered by Kobalt include items designed for professionals and average consumers. Some products feature powerless cords and easy use, while others require more expertise to operate. The line of Kobalt products includes tools such as trimmers, snow blowers, chainsaws and lawn mowers. Items offered by Kobalt operate with batteries and electricity. In addition to power equipment, products made by Kobalt include hand tools, mechanic tools, air tools and power tools. Kobalt also offers consumers a line of tools in the general outdoor category, which includes tools for lawn and garden care and maintenance, as well as outdoor equipment built to withstand the elements and exposure to the outside air.
Although Kobalt identifies separately from its parent company, Lowe's, all Kobalt products are sold through the Lowe's website or in its retail outlets. Lowe's is an American company with branches and production facilities in the United States as well as Canada and Mexico. The company was established in 1946 in North Carolina.