How Do You Find the Kelley Blue Book Value of Used Cars?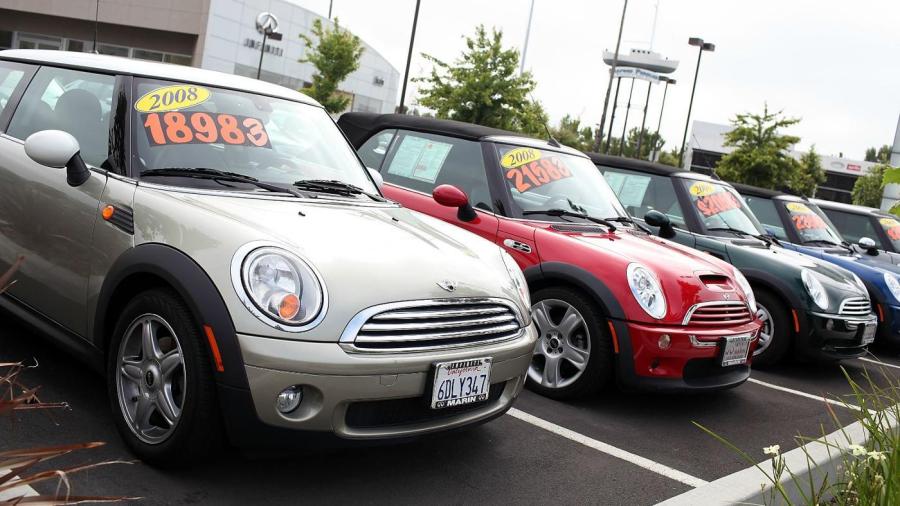 Drivers can find out the value of their used cars by typing in the car's year, make, model and mileage into the Kelley Blue Book website. From there, they can select the automobile's style, engine size and other details to arrive at a value.
Before beginning, a driver must know some important information about the vehicle in question. Navigate to the Kelley Blue Book website to begin. The process only takes a few minutes.
Select year, make and model

In the boxes provided, select the vehicle's year and enter its make. A make is the brand name of the vehicle, such as Honda, Toyota, or Cadillac. Enter the model of the car and its mileage. Click "Next" to continue.

Choose the car's options

On this page, there are a few options. Choose "See value with standard equipment" if the vehicle is not equipped with special options. If the vehicle has options, select the options that apply by placing a check mark in the appropriate boxes. Select the vehicle's color and click "See Blue Book Value" when finished.

Dealer or private sale

On the next page, check the option that applies. In the middle of the screen, select the car's condition. For example, a car in very good condition is one that has minor cosmetic defects, a clear title, and is rust-free. Click "Get Blue Book Value" next to the option that applies.

See the value

The next page displays the car's Blue Book value if sold to a private party or used as a trade in.