Should You Be Using KDP to Self-Publish Your First Novel?
My experience with the traditional publishing world hasn't been the most encouraging. In 2011, I co-wrote a children's book with a friend. The work had been commissioned by a publishing house in Spain. But the project was plagued with problems from the moment we were done writing. We didn't have a say in the choice of illustrations; we ended up doing most of the promotion ourselves; and, worst of all, the book was poorly distributed. Our family and friends were trying to buy copies and finding none in bookstores. That didn't deter us from continuing to write — my co-writer had actually published two previous books before — and we enjoyed the experience of creating together. We wrote the draft for a second children's book. But at some point throughout the process of shopping it around, we gave up.
This is why I didn't even try to go the traditional route when I wrote my first solo novel in 2015. On some level, I had probably decided to self-publish before I even started writing it. Part of it was that I wasn't ready to face all the rejection that comes from being an unknown author looking to get your writing out there. But another part of it was that I very much liked having full ownership of my written words and the way they'd be presented.
Advantages (and Disadvantages) of Self-Publishing
I don't think self-publishing is for everyone. You get to wear all the hats. That means writing; self-editing; proofreading; choosing a catchy title; designing the layout of your book; designing the cover; planning a promotional launch; sending free copies to bloggers and reviewers; and making sure the book is readily available if someone actually wants to buy it, among many other things.
Being a jack of all trades isn't necessarily an ideal situation. There's a reason why professional editors, graphic designers and publicists exist. I volunteered some of my family members and close friends and turned them into "beta readers." They read the first several drafts of the book and patiently gave notes. I'm forever thankful to them, because they made the book better. I made changes based on their comments. But a book editor with years of experience could have perhaps made different suggestions based on a deeper knowledge of the market. They could also have been more candid about the quality of my work.
If you have the budget, you can hire professionals to do that and all the rest of the tasks involved in the publishing of a book. I know I would have been a bit more confident had a copy editor taken a second look at my final draft, but I didn't really have the budget for it.
At the end of the day, self-publishing kept making sense for me because, once I felt like I had finished writing, I could just start with the next phase. There was no draft sitting in a drawer, waiting until I could find an agent and then an editor. Once I finished writing, I started with the publishing process right away. I had the last say in terms of what was in the book and what wasn't — and decided on the cover design and title without having to fight anyone. If something wasn't working, there was just me to blame.
Kindle Direct Publishing's Features
There are many publishing platforms out there, including IngramSpark, Lulu and Smashwords. I went with Amazon's Kindle Direct Publishing (KDP) because I felt it was easier. I also had an existing relationship with the giant retailer as a reader and that made me feel more confident in choosing it as the platform to publish my book. KDP is very user-friendly and it allowed me to have both an e-reader and a physical version of the book.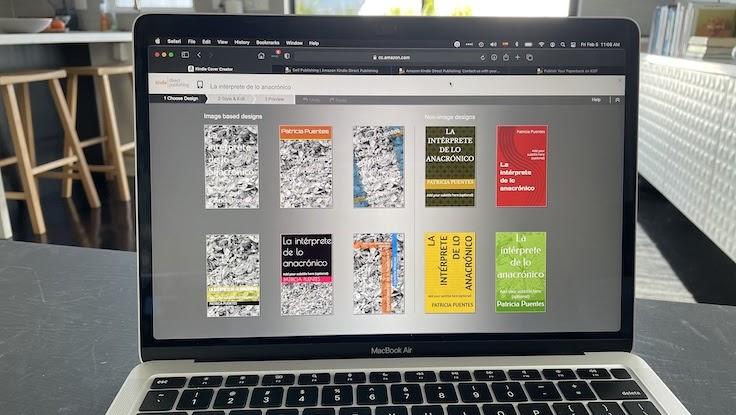 Back in 2015, I worked in two separate environments in order to create both versions. I signed up for an account on CreateSpace to design the paperback version of the book. CreateSpace made the book available on Amazon and the copies were printed on an on-demand basis. For the ebook version, I worked in KDP to design the layout. CreateSpace is, in fact, part of Amazon and the two platforms are now integrated on KDP, so I'm assuming the whole process is probably even easier than it was.
KDP has online tools that allow you to design the cover of your book from preexisting backgrounds and layouts. You can also upload your manuscript and see how it would look on a Kindle or on the page. For $3.25 (plus shipping and tax) I can order a physical proof copy of my book. I did order a couple of them to work on the proofreading of my novel before it was published.
The KDP website includes tutorials and explainers on all the steps you need to follow, from getting an ISBN to deciding how to price your book (the cheaper, the better) and how to even file your taxes (yes, you do need to declare those book royalties even if they're meager). The whole publishing process is quite involved, but I always felt it was doable. Don't expect to have your self-published book ready in one afternoon though. Getting it right takes time.
For me, the real difficult part came the moment I needed to start promoting my novel and getting it out there. Certain things were easy, like creating author profiles on Amazon and Goodreads. I also managed to find specialized bloggers and send them sample copies. It's a very common practice: You send free copies and the readers review your book on platforms like Goodreads or their own blogs. Needless to say, self-publishing is not an activity for the thin-skinned. Bad reviews are excruciatingly painful.
If you have a sizable following on Twitter or you're an established blogger or YouTuber, you're probably already adept at self-promotion. For the mere introverted mortals, the process can be a bit more difficult. KDP does offer promotional features. One of the options is to enroll your ebook on KDP Select — while enrolled the ebook has to exclusively be available on Amazon — and run a Free Book Promotion. That means that for up to five days out of each 90-day KDP Select enrollment period your book can be free on Amazon. I know that might sound counterintuitive, but it's a good way of getting your book to a lot of readers who may not have chosen to pay for it. And it could potentially lead to your ebook being in one of the highlighted sections on the Amazon Kindle store, which gets it exposed to more potential readers.
The Authors Who Have Made It Big in Self-Publishing
For authors like Andy Weir (The Martian), Lisa Genova (Still Alice) and E.L. James (50 Shades of Grey), self-publishing has become synonymous with achieving best-selling sensation status. Their self-published novels were bought by publishing houses, relaunched and adapted for the big screen with stars like Matt Damon, Julianne Moore and Dakota Johnson.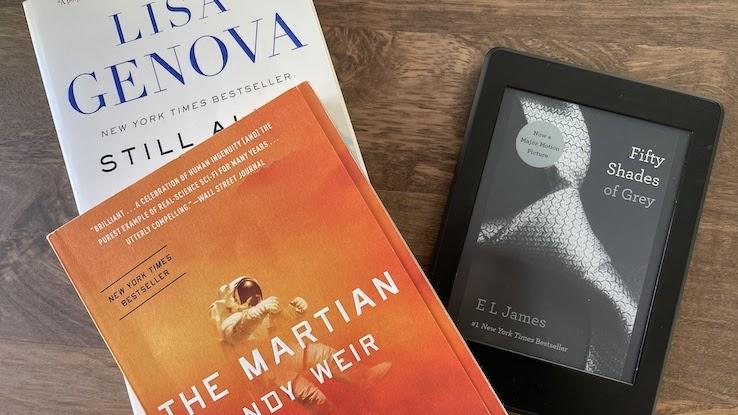 But you don't need Ridley Scott to make a movie out of your work to become a successful self-published author. Thriller writer Mark Dawson has been self-publishing his books since 2013. He's preferred to stay self-published even after finding success and he's perfected the art of self-publishing to the point where he now runs a podcast, online courses and blog on the whole self-publishing formula. What I'm trying to say is, you don't necessarily have to see self-publishing as a means to get a publishing deal. It could just be what's right for you.
I blame my incapability to sell books on my incapability to sell myself. There's probably more to it. But even if I never grew into a best-selling author (or much of a seller at all), I enjoyed the process a lot and would definitely do it again. Sometimes self-publishing still sounds more appealing to me than having to brave the wild world of traditional publishing out there. Is it the right fit for you?