What Are the Ingredients in TUMS?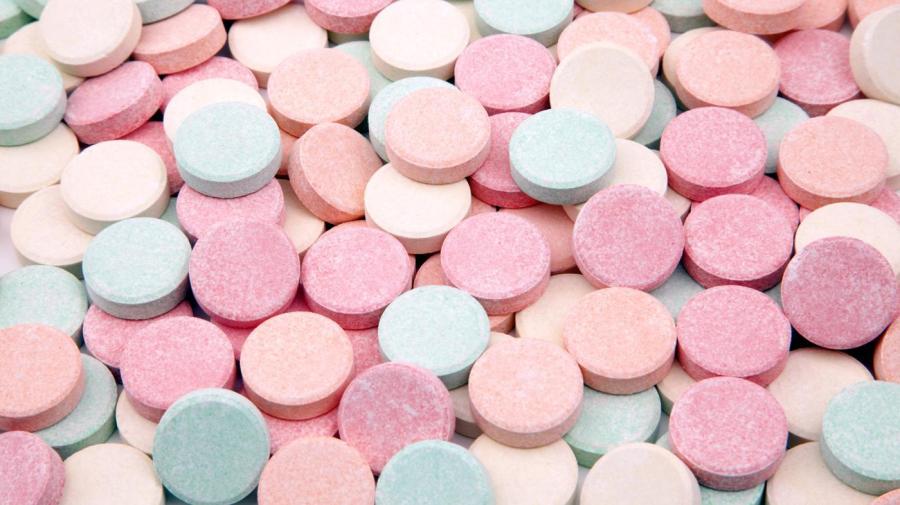 The active ingredient in TUMS Regular Strength is calcium carbonate. Its nonactive ingredients for the Assorted Fruit flavor include corn starch, adipic acid, sodium polyphosphate, FD&C blue #1 lake, FD&C yellow #5 lake, FD&C red #40 lake, FD&C yellow #6 lake, talc, mineral oil, flavors and sucrose, as listed on the official TUMS website.
TUMS chewable tablets are used as antacid medication to treat heartburn, excessive secretion of gastric acid, sour stomach and related upset stomach. TUMS tablets are also administered to remedy and even prevent calcium insufficiency, notes Drugs.com.
Each chewable tablet is labeled with a United States Pharmacopeia (USP) standard and contains a 500-milligram dosage strength of calcium carbonate. On a daily basis, maximum dosage of TUMS chewable tablets is 15 tablets, while the maximum dosage for expectant mothers is 10 tablets. It is essential to stop using the maximum dosage after a 2-week period, unless there is prior approval from a physician.
Aside from TUMS Regular Strength Assorted Fruit flavor, TUMS Regular Strength Peppermint flavor is also available. This product's nonactive ingredients are corn starch, mineral oil, flavor, sucrose, sodium polyphosphate and talc.
People with elevated levels of calcium in their blood and those who have experienced an allergic reaction to any of the listed ingredients are advised not to use TUMS chewable tablets.