What Are All the Ingredients in Suave Shampoo?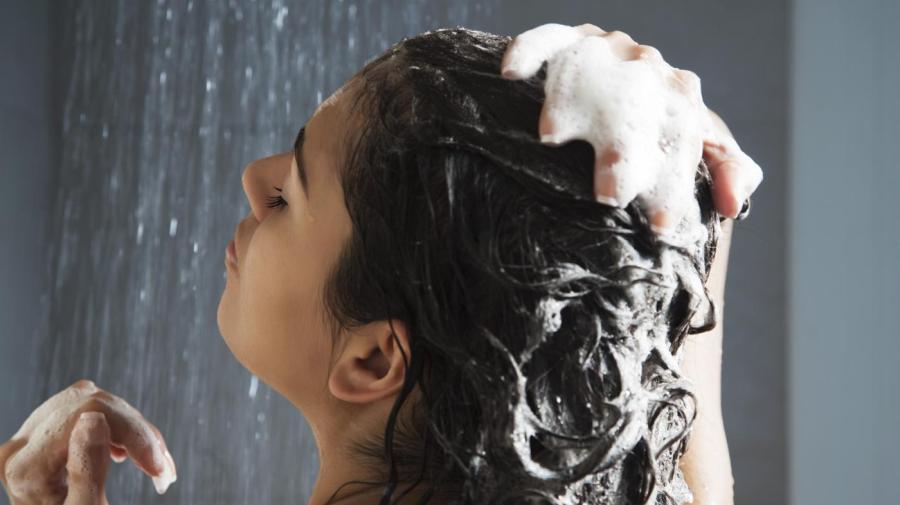 Suave shampoo contains: Water, sodium laureth sulfate, sodium chloride, cocamidopropyl betaine and eucalyptus globulus leaf oil. Additionally, it contains mentha viridis (spearmint) leaf oil, simmondsia chinensis (jojoba) seed oil and aloe barbadensis leaf juice, or aloe vera.
Water forms the base for most shampoos. This essential ingredient combines with sodium laureth sulfate, which helps the shampoo to foam up. This is what causes burning when it gets in the eyes. Sodium chloride helps thicken shampoo and cocamidopropyl betaine actually cleans the hair. Eucalyptus globulus leaf oil does double duty as both an antimicrobial agent and a perfuming agent. The spearmint leaf oil makes the shampoo smell good. It joins with both rosemary oil and lemongrass providing good smells. Odorless jojoba seed oil mimics the human sebum in the hair, and acts as an antibacterial agent, which acts as a carries of the other essential oils in the product. The aloe vera juice in the shampoo acts as a hydrant to moisturize the hair.
People with wheat sensitivities should know that some ingredients can irritate celiac disease.
Wheat germ oil or hydrolyzed wheat protein are one of many shampoo ingredients with gluten. Those who are gluten-sensitive may opt to make their own shampoo. They may also choose natural companies, such as Jasons Natural or Head Organique,