What Are the Ingredients in NyQuil?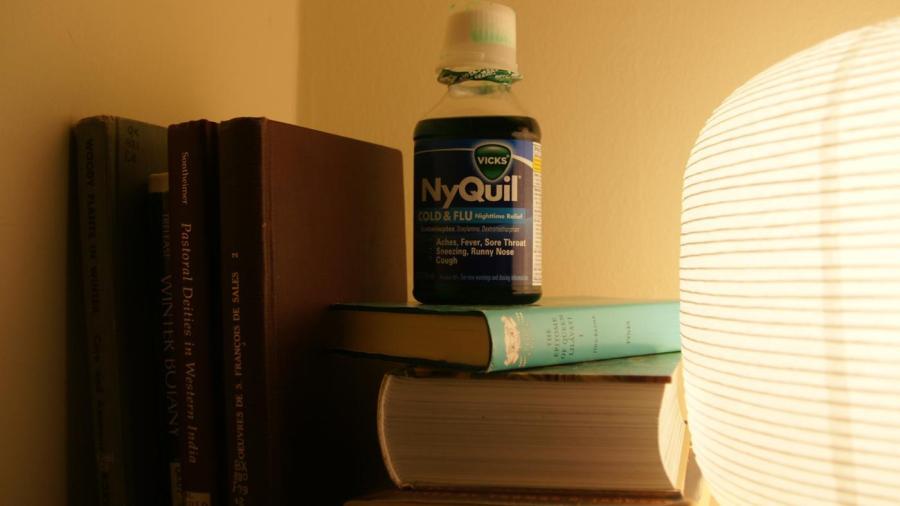 The active ingredients in NyQuil are acetaminophen, dextromethorphan HBr and doxylamine succinate. NyQuil also contains a number of inactive ingredients.
Vicks NyQuil is an over-the-counter medication designed to relieve cold and flu symptoms including sore throat, headache, muscle aches, fever, runny nose and sneezing . The acetaminophen in NyQuil can cause liver damage if the recommended dosage is exceeded or if the medication is taken over a long period of time. The manufacturer recommends limiting consumption to no more than four doses in a 24-hour period and to avoid taking this with other products that contain acetaminophen.