What Are the Ingredients in Dove Soap?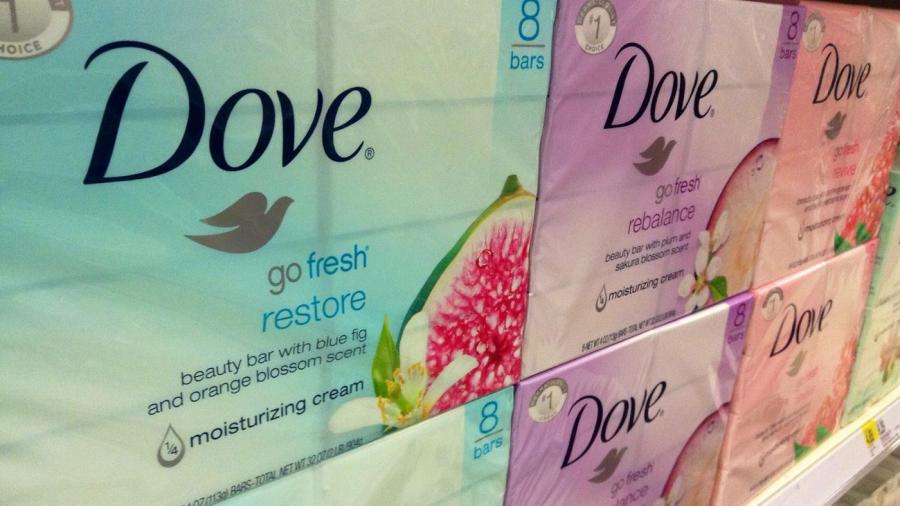 Dove soap has a long list of ingredients including sodium lauroyl isethionate, stearic acid, sodium tallowate, sodium palmitate, lauric acid and sodium isethionate. Additional ingredients also include water, sodium stearate, cocamidopropyl betaine, sodium cocoate, sodium palm kernelate, sodium chloride, tetrasodium ETDA, tetrasodium etidronate, maltol and titanium dioxide. Two of the key ingredients are the cleanser sodium lauroyl isethionate and the moisturizer stearic acid.
Dove soap is a gentle moisturizing bar that can be used to clean one's face and body. When used, it produces a mild, milky lather. It hydrates while it cleanses due to containing a mild surfactant cushioned in moisture. Manufactured by Unilever, other Dove items include body washes, deodorants, lotions, hair care products and products for men.
The Dove Beauty Bar comes in several varieties including the original White Beauty Bar, Gentle Exfoliating Beauty Bar, Pink Beauty Bar, Summer Care Beauty Bar, Winter Care Beauty Bar, Sensitive Skin Unscented Beauty Bar and the Cool Moisture Beauty Bar just to name a few. The Pink Beauty Bar is Dove's mildest moisturizing cleanser. Several Dove Beauty Bars have had scents added such as jasmine, pomegranate, lemon verbena, magnolia and vanilla. The Dove White Beauty Bar won the Best of Beauty Award from Allure Magazine in 2009, 2011 and 2013.