How Do You Identify Antique Porcelain Figurines?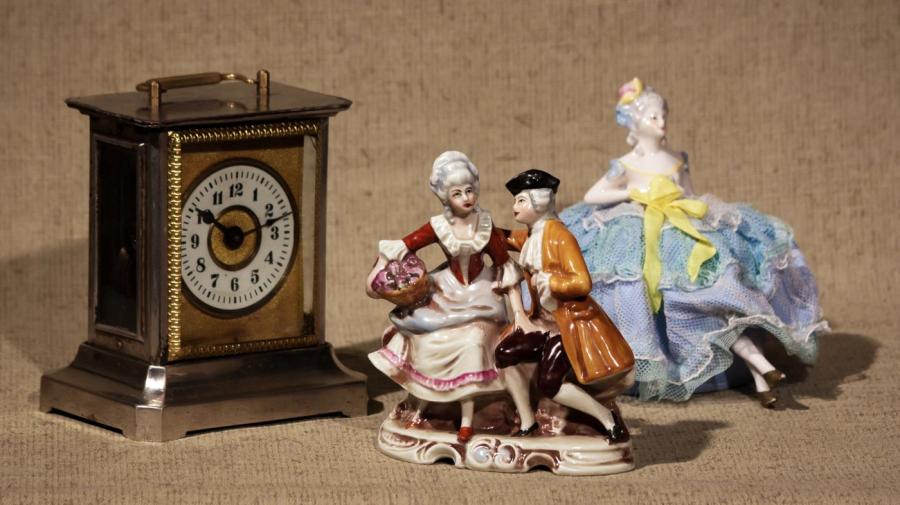 Identify antique porcelain figures by finding the maker's mark. The mark is usually stamped on the bottom of a porcelain piece. The maker's mark tells the collector what person or company produced the figure, which also gives insight into when, where and how it was made.
Antique China Porcelain and Collectibles.com offers a database of maker's marks attributed to many popular producers of porcelain figurines. Users can search for a producer's name to find photographic examples of marks from that company. The exact style and design of a maker's mark may vary depending on the year the figure was made.
The subject matter and style of a porcelain figure are also useful in identifying its origin. According to Collector's Weekly, porcelain figures of humans and animals began being produced in the early 1700's in Meissen, Germany. Early porcelain figures from Meissen and Dresden often used masked Italian Commedia d'el Arte performers as their subjects. Porcelain decorators working in Dresden perfected the technique of using porcelain-coated lace to create the look of flowing skirts and fabrics. Later in the 18th century, companies in England began producing porcelain figures. English porcelain makers often recreated subjects from the British monarchy or elements of rural life including barnyard animals.