What Is iCare for Inmates?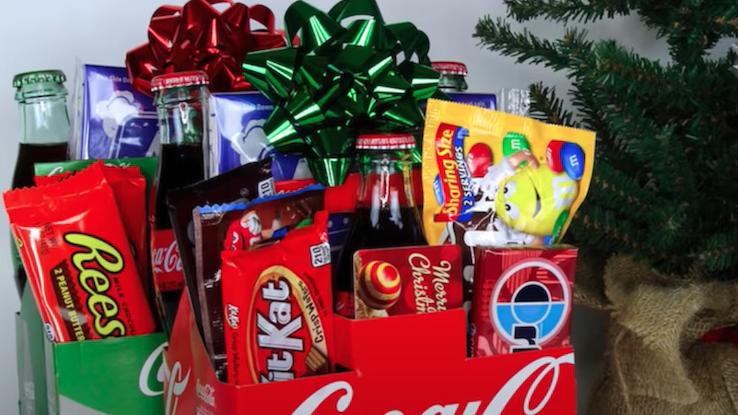 iCare is a program that allows friends, family members and others to send pre-approved care packages and food gifts to people who are incarcerated. Aramark, a provider of food, facilities and uniforms in a variety of industries, operates the iCare program. Typical gift offerings available in the iCare program include snack items like chips and cookies, instant drink mixes, ramen noodles and other convenience foods. Hot foods are also available through iCare's FreshFavorites program.
Using iCare
According to Aramark, one of the main goals of the iCare program is to "lift [an inmate's] spirits for any occasion." In addition, family support from outside the corrections facility is a key component of lowering recidivism, and iCare provides a way for families to lend a tangible form of support to inmates. When a family member or friend is incarcerated across a state — or the country — it can be difficult for loved ones to maintain an in-person connection by visiting. Aramark's goal is for the iCare program to simplify the process of sustaining familial support systems.
To send an inmate a gift through iCare, visit the program's website. On most landing pages of the site, there's a search field labeled "Find Your Facility." In the search box, type in the name of the corrections facility where the inmate resides. If the facility doesn't offer the iCare program, a dialogue box appears with a notification that the facility isn't available. If iCare is available at the desired facility or in the desired state, a clickable link below the search box.
Selecting this link takes users to the program's Inmate Finder page where users can search for a specific inmate by their first name, last name or inmate number or view all participating facilities in a particular state. After selecting an inmate, the website displays the full range of care packages available. Similarly to a typical ecommerce site, a user can then select snacks and gift baskets and add them to a digital shopping cart. They can check out as a guest or create an account with saved information to simplify future purchases.
Upon purchase, the corrections facility has 30 days to deliver the gift to the recipient. A user receives an email notification from iCare when the facility has delivered the gift. It's important to note that not all corrections facilities offer the iCare program for residents, which is why it's helpful to check availability on the iCare website first. Available gifts change regularly, and Aramark also creates seasonal, themed gift baskets throughout the year for different holidays and other occasions.