Which Hummel Figurines Are the Most Valuable?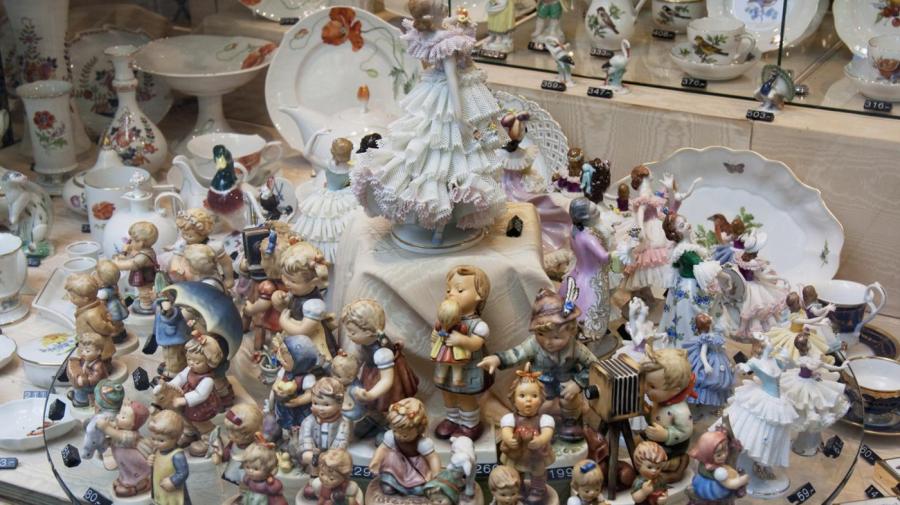 Rare Hummels that are regarded as especially valuable include "Apple Tree Boy," "Little Goat Herder," "Going to Grandma's," and "Globe Trotter." Hummel figurines made before 1949 or standing higher than 12 inches can sell for thousands of dollars. The value of a Hummel figurine is also higher if it is in its original box.
On a price list put together by Antique-HQ.com, Hummel figures with a suggested retail price of $1,000 or more as of April 2015 include the 13-inch "Shepherd's Boy," the 7.5-inch "Adventure Bound," the 8.5-inch "Christmas Delivery," the 10.25-inch "Forever Friends" the and 8.25-inch "Learning To Share." Others with suggested prices of $1,000 or above include the 9-inch "Ride into Christmas," the 6.75-inch "Ring Around the Rosie," the 6.25-inch "Story Time," the 7.5-inch "Troublemaker" and the 8-inch "Umbrella Girl." Also selling for four figures each are the 11-inch "Can I Play?" and the 7.5- and 9.5-inch versions of "School Boys" and "School Girls."
Based on drawings created by Sister Maria Innocencia Hummel, a Roman Catholic nun, Hummel figurine sculptures have been made since 1935 by a German porcelain house founded by Franz Goebel. Each Hummel carries three marks to prove authenticity. The first is a signature from M.I. Hummel. The second is a Goebel trademark stamp, and the third is a mold number. The type of trademark stamp and the mold number can also help to establish when the figurine was made. In addition, the mold number can identify the name of the figurine, as eBay indicates.
Most Hummel figurines are now declining in value, according to Kovels Antiques. Interest is waning in collecting them, and most of the figurines sell for $75 or less in shops.