Learning to Unjudge: How Human Libraries Are Fostering Inclusion Around the World
As difficult an idea as it can be to confront, many of us have our own preconceived notions about different groups of people. As a result, we may judge others — and treat them differently — based on their race, gender, disabilities or other facets of who they are. Often, our prejudices can keep us from cultivating friendships or working with great people because we've formed ideas about them before we actually get to know them.
In an effort to change this all-too-common phenomenon — to help break down stereotypes and prejudices while fostering inclusion and open dialogue — Danish journalist Ronni Abergel founded an international nonprofit organization called the Human Library. Using the familiar analogy of a public library with books, Abergel and his partners created libraries of "human books" from diverse backgrounds and encouraged others to "check them out" — to speak with them about their life experiences.
The Human Library seeks to help people confront their biases and prejudices by facilitating face-to-face conversations with people from marginalized or different groups. The nonprofit organization has helped spark difficult but necessary discussions worldwide while ultimately transforming people's views on the need for diversity and inclusion.
The Human Library Enables Intriguing Conversations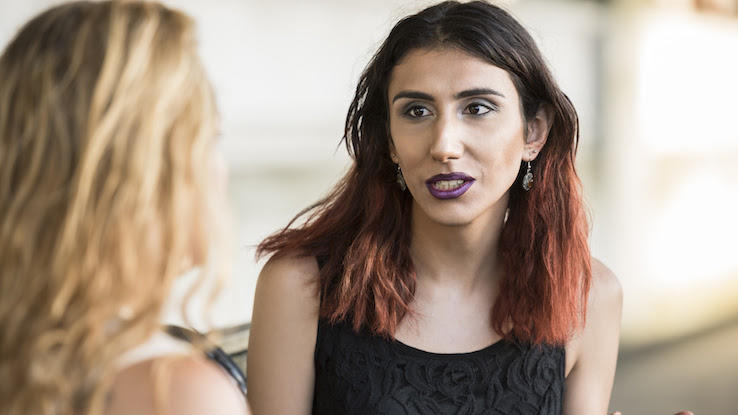 As mentioned, the Human Library isn't a traditional library with books that readers can borrow. Instead, this library offers people on loan to "readers." Abergel created the Human Library in 2000 as a space "where you can walk in, borrow a human being and talk to them about a very challenging topic," he told Forbes. "Ideally, we wanted people to talk about issues that they normally would not talk about, or potentially don't like to talk about, but that we need to talk about."
These "human books" are volunteers from groups that people often stigmatize, such as members of the LGBTQ+ community, single parents and people living with mental illnesses or disabilities. They answer questions from intrigued readers who want to challenge their current thought patterns and perspectives on members of the groups the "human books" belong to. Sometimes these conversations happen between two people, and sometimes they occur in small groups.
Abergel, along with his brother Dany and their colleagues Asma Mouna and Christoffer Erichsen, initially launched the Human Library at the Roskilde Festival in Copenhagen, Denmark. The event was open for eight hours a day for four days straight and featured more than 50 different "human titles" who were willing to answer questions and participate in conversations to challenge stereotypes.
The event was a success — more than 50 human books and 1,000 curious conversationalists participated in the four-day event — and Abergel was asked to host another Human Library at a Norwegian youth conference soon after. The founder began receiving requests from universities and other institutions around the world that were eager to receive training on hosting their own libraries. Today, the Human Library organization is present in over 80 countries spanning six continents.
The Human Library Connects to the Contact Hypothesis in Psychology
How did the Human Library concept become so popular so fast? Part of that has to do with its efficacy — and a psychology concept called the contact hypothesis, which was developed in the mid-20th century by researchers interested in understanding how to reduce conflict and prejudice. According to the contact hypothesis, discrimination and conflict between groups can be reduced if members of those groups interact directly with each other.
One of the early originators of the contact hypothesis was Harvard psychologist Gordon Allport. According to Allport, there are four conditions under which contact between groups would likely reduce prejudice: The members of the two groups should have equal status; the members of the two groups should have common goals; participants should work cooperatively; and there should be institutional support (such as group leaders) to help coordinate the conversation. This hypothesis aligns with the driving idea behind the Human Library — that "hands-on learning" can "create more inclusive and cohesive communities across cultural, religious, social and ethnic differences."
The Human Library Isn't a Complete Solution to Eliminating Biases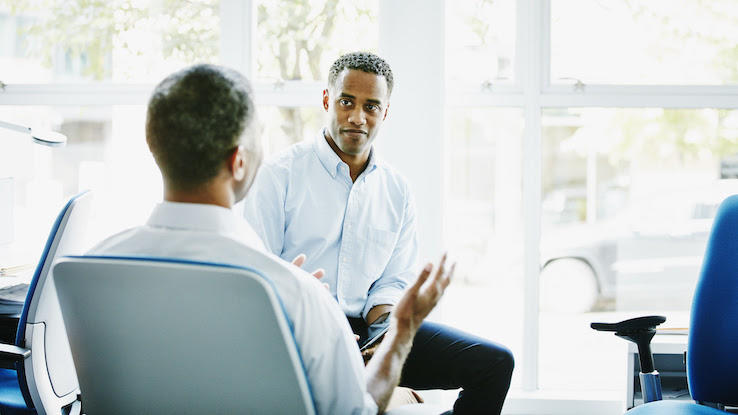 Critics have questioned whether Human Libraries actually work and if they'll reach people who need these conversations most. A 30-minute conversation likely isn't enough time to overcome all or even one of the stereotypes the average person might hold.
Abergel himself also admitted in the earlier years of starting this experience that it is unlikely people with deeply entrenched prejudices will take part. "The criticism that we have is we are preaching to the congregation — we're getting people who are open-minded," Abergel shared with the Christian Science Monitor. "But people who are open-minded still need confirmation that they are on the right track." Essentially, people who are more open to changing their views are self-selecting and more likely to participate in a library discussion in the first place. And the reach of a Human Library might not be as extensive as it needs to be.
Though not all readers may change overnight (or at all), borrowing a human book at least stirs up questions and conversations that might not have happened before. These conversations allow people to meet others from various walks of life and to gain insight and knowledge along the way if they're genuinely open to the process. "It's easy to hate a group of people, but it's harder to hate an individual, particularly if that person is trying to be friendly and open and accommodating and totally non-threatening," Bill Carney, a "volunteer book" in the Human Library, told Forbes.
Diversity and Inclusion Training Could Use the Human Library Approach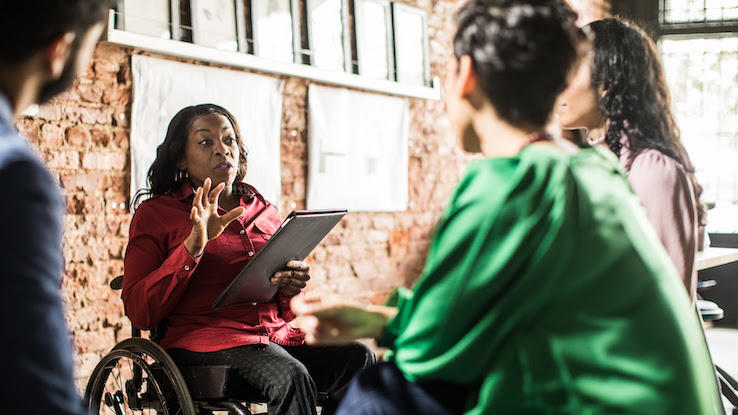 Human Libraries aren't just for individuals, though. The program has gained traction in workplaces around the world, including some of the largest companies in the United States. These entities often use scripted programs and events or mandatory online trainings to teach their employees the importance of diversity and inclusion in the workplace.
However, according to Harvard Business Review, several studies have demonstrated that these programs aren't always effective in reaching their goals. Employees may quickly forget the training methods presented to them. There's also still a blatant lack of diversity in management positions across companies at various levels, and mandatory training has increased bias and animosity amongst employees — "people often rebel against rules to assert their autonomy," Harvard Business Review explains.
Today, the Human Library has worked with top companies like eBay, World Bank and Google, as well as public libraries, high schools, universities and festivals, to start dialogues. It's reportedly more impactful because no two sessions are the same; participants can tailor their sessions to their own concerns or prejudices rather than simply hearing a generic lecture.
One business that enjoyed the benefits of a positive interaction with the organization was the home improvement manufacturing company Masco. According to Erin Swartout, Director of Talent and Organizational Development at Masco, the employees who participated were eager to engage with others at work and in their communities after the experience. "It's one of those things where you put the pebble in the pond, and you see the ripples," Swartout shared with Forbes. It's an encouraging sign for both individuals and large companies. Working with the Human Library can facilitate more meaningful conversations about inclusion and work to break down biases. And that's exactly the kind of diversity literacy the world needs.