Why Was the Hoover Dam Built?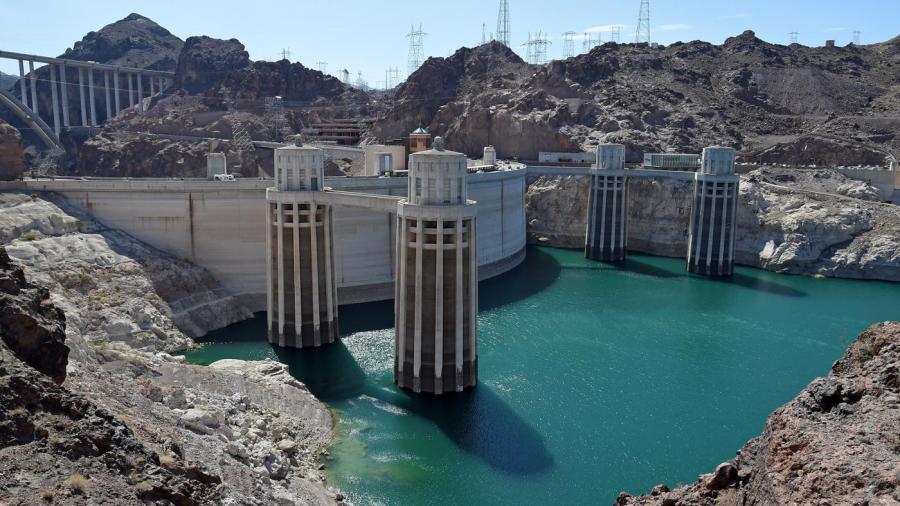 The Hoover Dam was built to irrigate and provide hydroelectric power to the states of California and Arizona. In addition, the Hoover Dam was built to control seasonal flooding of the Colorado River, which made settlement in the arid Southwest possible. The dam was built during the 1930s and was, at the time, one of the largest man-made structures.
In 1905, melting snow from the Rocky Mountains caused the Colorado River to flood parts of Nevada. After acres of farmland were destroyed, it became evident that the flow of the Colorado River needed to be restricted to allow settlers to remain in the area.
Plans for the dam began in 1922, although it was known at that time as the Boulder Canyon Project. The Black Canyon was chosen as the location of the dam. Construction on the dam began in 1930. Over 200 engineers and over 21,000 laborers worked on the construction. Workers from across the country arrived at the construction area and turned Las Vegas into a highly populated city.
The dam, originally called Boulder Dam, was dedicated on Sept. 30, 1935. Several years later, the dam was renamed and became known as the Hoover Dam to recognize President Hoover's oversight of the construction of the dam.