What Is a Hollywood Bathroom?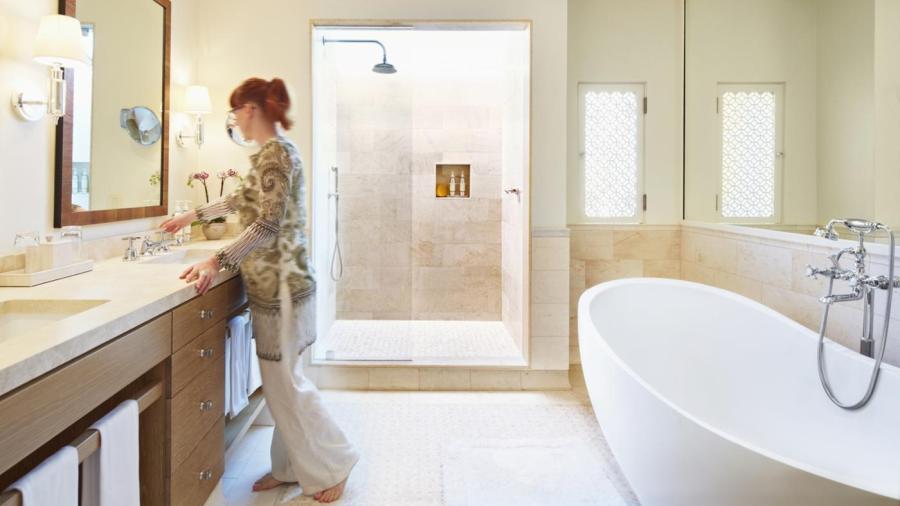 According to the designers at House Beautiful Magazine, a Hollywood bathroom is a three-room bathroom sandwiched between two bedrooms. Each bedroom has access to a private half bath and shares a middle room that contains a shower and a bathtub.
In a Hollywood bathroom design, each of the two adjoining bedrooms has a door leading to a private half bath containing a commode and a vanity with a sink. A door in each of the half baths leads to the center room with the bathing area. All of the doors have locks for maximum privacy. A Hollywood bathroom is similar to a Jack and Jill bathroom, which is a single-room bathroom that connects two bedrooms.