Historic Moments When Queen Elizabeth II Met America's Presidents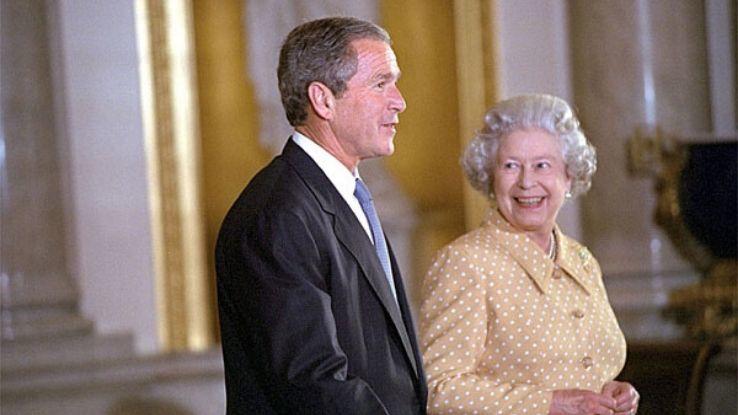 Queen Elizabeth II has met 12 American Presidents since she first took the throne of the British monarchy in the 1950s, and not all those meetings were the stuff of the "American Dream." One meeting went so badly, she banned him from Buckingham Palace forever. (Hint: It isn't who you think it is!)
Let's take a look at the 12 American Presidents who met the Queen and learn a little more about those meetings. You might be surprised to learn which President impressed Her Royal Highness the most.
Queen Elizabeth II — Quick Facts
Queen Elizabeth II of Great Britain is the longest reigning monarch in British history. In February 2017, she celebrated 65 years on the throne with her Sapphire Jubilee. Born Princess Elizabeth Alexandra Mary on April 21, 1926, in London, she became Queen on February 6, 1952, and was formally crowned on June 2, 1953.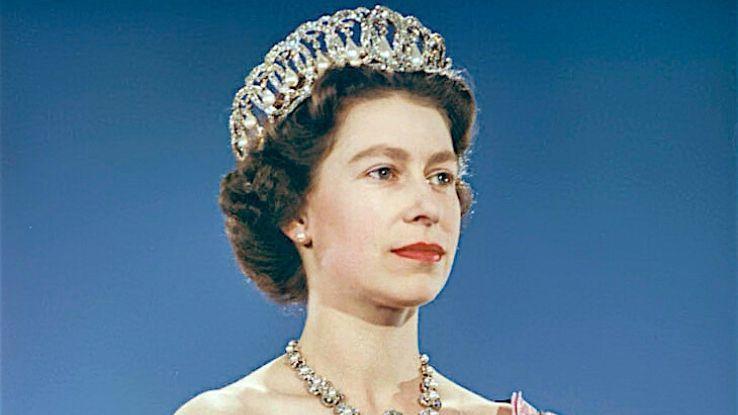 She had four children, including the current heir to the throne, Prince Charles, and she is the grandmother of many princes and princesses, including William and Harry. Her favorite dog is the Welsh Corgi, and she enjoys horseback riding and watching wrestling — yes, wrestling! — on television.
Queen Elizabeth II — Early Life
Queen Elizabeth II wasn't supposed to be Queen, but that all changed when her uncle abdicated the throne to her father in 1936. Her first decade was privileged and carefree. When World War II broke out in Europe in 1939, Elizabeth broadcast messages to British children to keep them calm.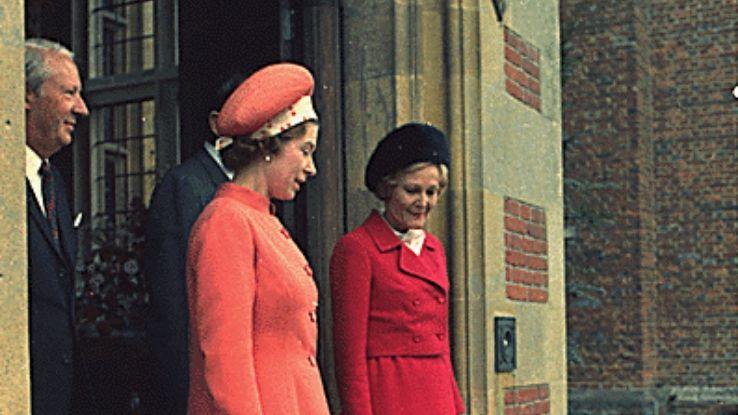 She famously told families that "in the end, all will be well, for God will care for us and give us victory and peace." In 1945, Elizabeth joined the Auxiliary Territorial Service as a driver and mechanic, but this volunteer effort only lasted a few months. Nonetheless, it gave her a good glimpse of the non-royal world.
Queen Elizabeth II — The Crown
Before World War II, Elizabeth's grandfather, George V, died in 1936. Edward VIII became King of England, but he was in love with Wallis Simpson, an American divorcée. Because she wasn't a British noble, King Edward was strictly forbidden from marrying her and had to choose between her and the crown.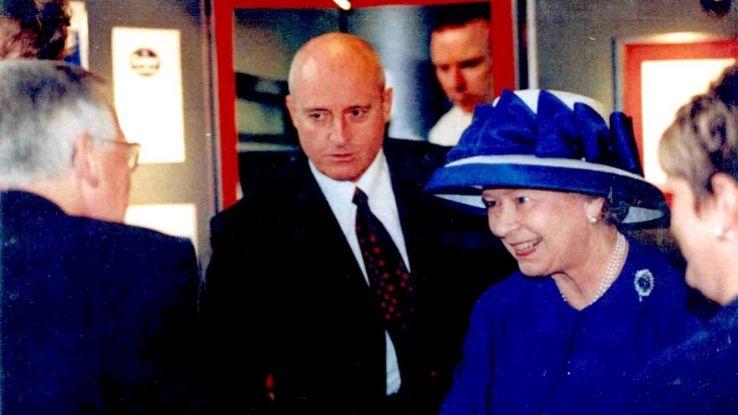 He abdicated the throne to Elizabeth's father, who became King George VI. Elizabeth's mother became the Queen Mother, and she became Elizabeth II and next in line for the throne. Her father passed away in 1952, making her Queen, and her official coronation as Queen Elizabeth II took place on June 2, 1953, at the age of 27.
Queen Elizabeth II's Reign — Part 1
The Queen's reign has been long and mostly peaceful. She is seen more as a respected figurehead, rather than an influential political figure. She even prefers to never speak about her political views, instead choosing to confer with the British Prime Ministers on important issues.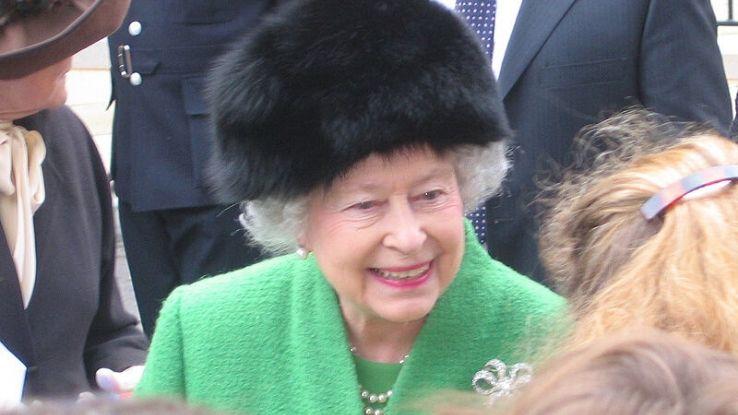 When the British Empire evolved into the Commonwealth of Nations in the 1960s, she traveled to Germany in 1965, making her the first British monarch to tour the country in more than five decades. She continued to travel from the 1970s to the 1980s, even visiting the United States in 1976 to celebrate its 200th anniversary.
Queen Elizabeth II's Reign — Part 2
Queen Elizabeth toured Oman, United Arab Emirates, Kuwait, Bahrain, Saudi Arabia and Qatar, which earned her international respect. She eliminated the Civil List, a public funding system for the monarchy. She visited Ireland in 2011 and continues to attend more than 400 engagements each year.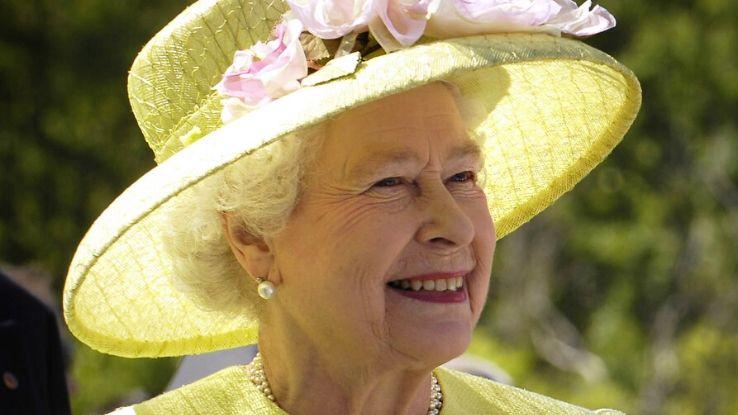 In 2017, Prince Charles placed the wreath at the Cenotaph war memorial for the first time, marking the transition to the next generation. 2019 marked a rare occasion when she intruded on a political matter. She asked Prime Minister Boris Johnson to suspend Parliament before Britain could leave the European Union.
Queen Elizabeth II — Relationships with World Leaders
Queen Elizabeth has worked with 14 British Prime Ministers during her reign and met 12 American Presidents in her more than 65 years on the throne. That means she has met more than a quarter of all the U.S. Presidents in history, with her most recent being President Donald Trump.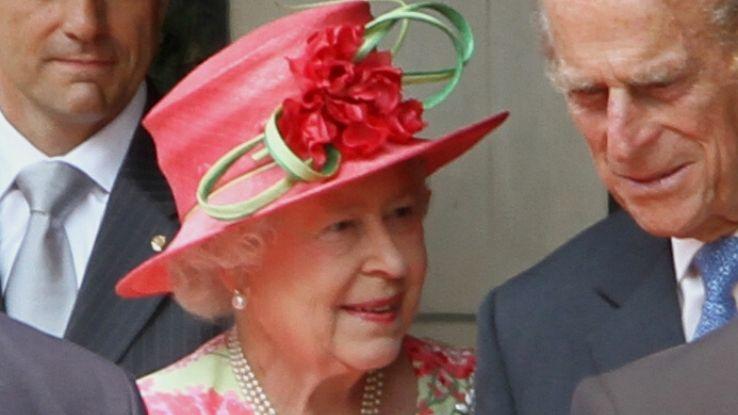 She likes to maintain a good relationship with most world leaders, including leaders in the Middle East, Africa, Asia and other European countries. Queen Elizabeth has met with multiple world leaders more than once and maintains close relations with Canada, Australia and all British Commonwealth countries.
President Donald Trump — Quick Facts
Republican party President Donald Trump entered politics later in life and was originally a businessman and television personality. Born and raised in New York City, he has built multiple skyscrapers, casinos, hotels and golf courses. His policies have often been described as nationalist, protectionist and populist, and he is the oldest first-term President without prior military or government service.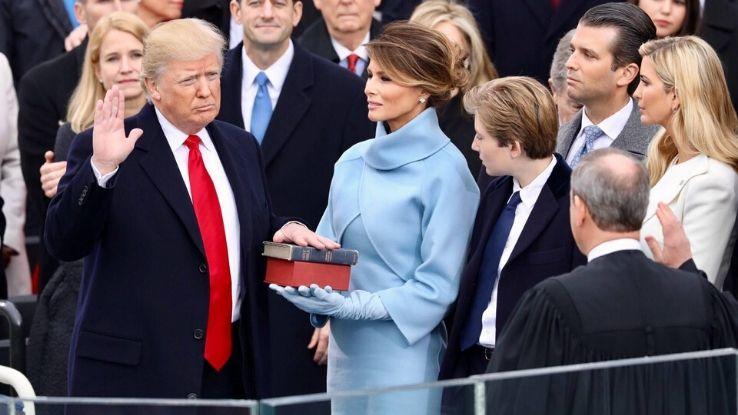 He has five children and has been affiliated with multiple political parties in the past, including Democratic, Reform and Independent. He will run for re-election in 2020.
President Donald Trump — Meeting the Queen
When President Donald Trump met Queen Elizabeth II for the first time in 2018, he committed several royal faux pas. First, he was late, and then he walked in front of her, turned his back to her and shook her hand instead of bowing.
His second meeting (pictured here) at the State Banquet on June 3, 2019, marked the 75th anniversary of the D-Day landings. Despite what some may see as rudeness, Trump has a high level of respect for the Queen: "…She has really never made a mistake. You don't see, like, anything embarrassing. She is just an incredible woman."
President Barack Obama — Quick Facts
The 44th President of the United States Barack Obama enjoyed two terms in office from 2009 to 2017. He was the first African American to be elected, and he previously served as a U.S. senator from Illinois.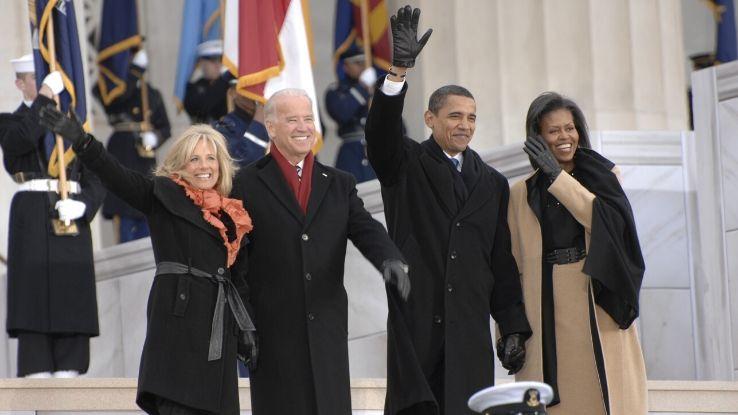 Born in Honolulu, Hawaii, he went to Harvard Law School, taught constitutional law at Chicago Law School and ran for the U.S. Senate in 2004. He has won the Nobel Peace Prize and the Profile in Courage Award. He has two children, Malia and Sasha, with his wife, Michelle.
President Barack Obama — Meeting the Queen
President Barack Obama first met Queen Elizabeth II in 2009. He gave her an iPod with video footage of all her previous visits to the U.S. dating back to the 1950s. This took place at the State Banquet at Buckingham Palace (pictured here).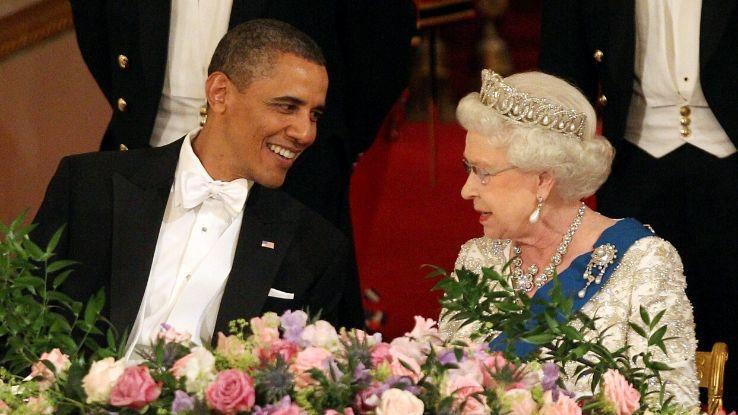 Michelle Obama wrote in her memoir "Becoming" about her meeting with the Queen and noted that she violated royal protocol by putting her arm around the Queen. She also noted that the Queen didn't seem to be offended and put her own arm around Michelle as a show of affection.
President George W. Bush — Quick Facts
The 43rd President of the United States, George W. Bush Jr, served two terms from 2001 to 2009. A politician and businessman, he is the son of the 41st President, George H.W. Bush. He graduated from Yale University, Harvard Business School and married his wife, Laura Welch, shortly after graduation.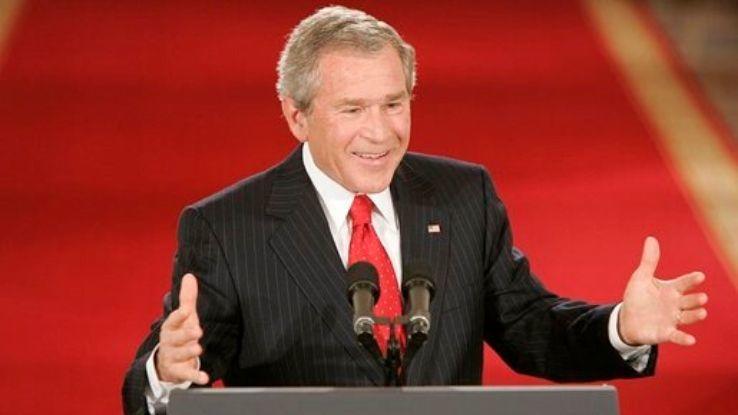 Bush is most associated with the "War on Terror" and his response to the September 11 terrorist attacks. His decisions on this matter changed the course of history as we know it. He has two children, Barbara and Jenna Bush.
President George W. Bush — Meeting the Queen
Queen Elizabeth II had a lot of respect for George W. Bush's father, and she honored him with the same level of respect. While attending the White House Banquet in 2007, George W. mistakenly stated that the Queen had come to America to celebrate the bicentennial in 1776 instead of 1976.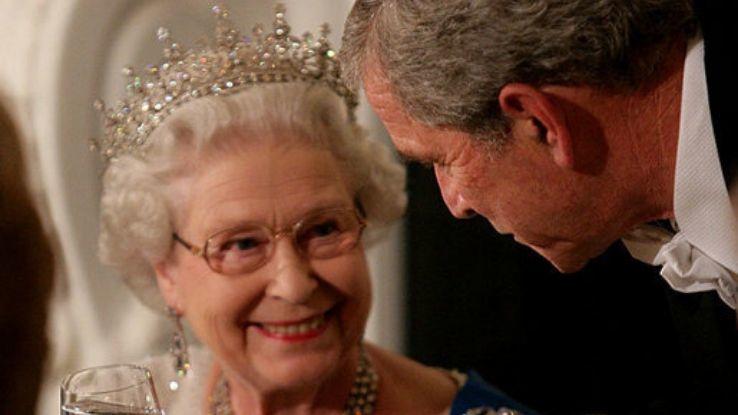 The Queen made a lighthearted joke about it, but George W. later admitted he was embarrassed by the mishap. He had previously met Queen Elizabeth II when his father was President, so their relationship was closer than that of most other Presidents.
President Bill Clinton — Quick Facts
The 42nd President of the United States, Bill Clinton, had two terms as President from 1993 until 2001. Prior to that, he served as Governor of Arkansas and Attorney General of Arkansas. Unfortunately, he may be as famous for his alleged sexual misconduct related to his affair with White House intern Monica Lewinsky as he is for his accomplishments.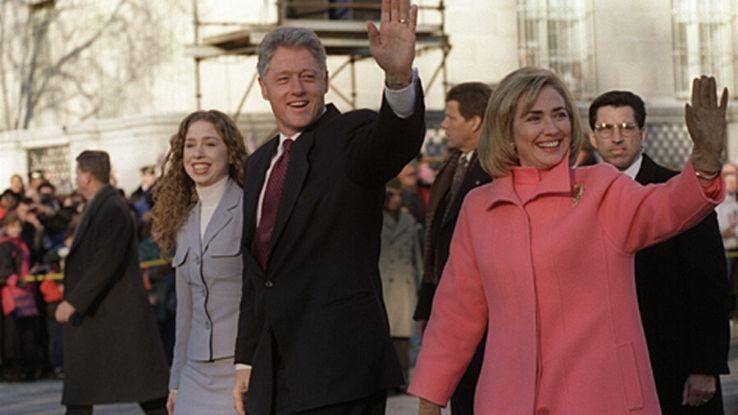 He is one of only two U.S. Presidents to be impeached (unsuccessfully), second to Andrew Johnson. He governed during the longest peacetime in U.S. history and is married to former Presidential candidate Hilary Clinton. He has one child, Chelsea Clinton.
President Bill Clinton — Meeting the Queen
The Clintons met with Queen Elizabeth multiple times, including right before President Clinton was impeached at the end of 2000. The Queen and the Clintons enjoyed tea while wrapping up a three-day trip to England, Northern Ireland and Ireland.
Their meetings were respectful, with Clinton writing in his memoir: "Her Majesty impressed me as someone who but for the circumstance of her birth, might have become a successful politician or diplomat. As it was, she had to be both, without quite seeming to be either."
President George H.W. Bush — Quick Facts
Father of future President George W. Bush and the 41st President of the United States himself, George H.W. Bush served in the Navy during World War II. He spent one term in office, graduated from Yale and served as Ambassador to the United Nations in 1971 after being appointed by President Richard Nixon.
He is most famous for navigating the final years of the Cold War and directing U.S. involvement in the Gulf War and the invasion of Panama. Both he and his wife, Barbara, passed away in 2018. The couple had six children.
President George H. W. Bush — Meeting the Queen
To say George H.W. Bush loved baseball would be an understatement. He attended many games over the course of his life. Why is this relevant? The President invited Queen Elizabeth II to her first-ever baseball game between the Oakland Athletics and the Baltimore Orioles (pictured here).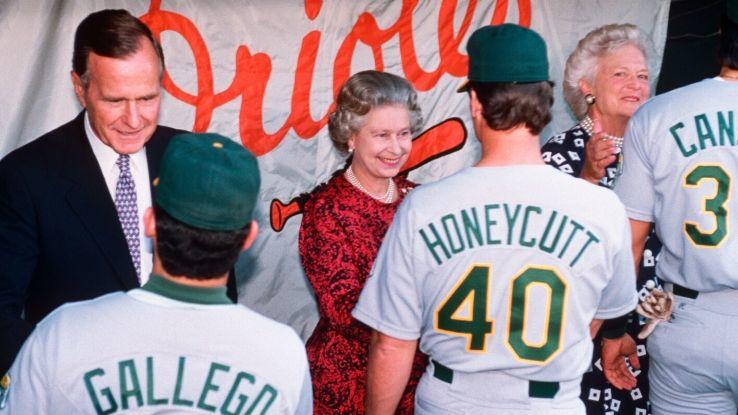 The two were very friendly with each other. When he died, the Queen released a statement calling him an ally of the United Kingdom. Prince Charles attended the funeral in December 2018 as a representative for the Royal Family.
President Ronald Reagan — Quick Facts
President Ronald Reagan held multiple titles, including the 40th President of the United States, the 33rd Governor of California — and the 9th and 13th Presidents of the Screen Actors Guild. Yep, Reagan was an actor-turned-politician who grew up in a low-income household, graduated from Eureka College and worked as a sports commentator not long before switching to politics.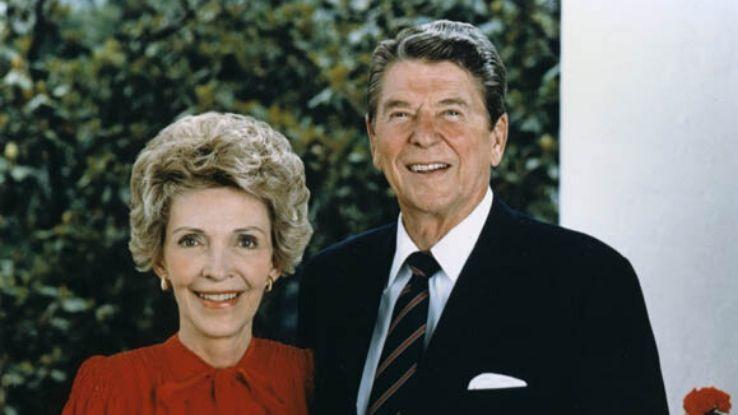 He is most famous for starting the War on Drugs, lowering inflation and achieving one of the highest approval ratings of all U.S. Presidents. He had five children, and his second wife, Nancy, served as First Lady.
President Ronald Reagan — Meeting the Queen
Queen Elizabeth II and the Reagans were so close that she even visited the Reagan ranch in 1983. They often rode horses together (pictured here) when they met, and they spoke to each other like old friends. The Reagans often invited the Queen and her children to join them on their yacht.
In 1989, President Reagan was knighted by the Queen — the highest distinction awarded to foreigners by the United Kingdom — for his assistance to the U.K. in the Falkland Wars. Their relationship remained close until his death in 2004.
President Jimmy Carter — Quick Facts
James Earl Carter, more commonly known as Jimmy Carter, was the 39th President of the United States as well as the former Governor of Georgia and a member of the Georgia State Senate. He won a Nobel Peace Prize for his work with the Carter Center and graduated from the United States Naval Academy in 1946 with a Bachelor of Science degree.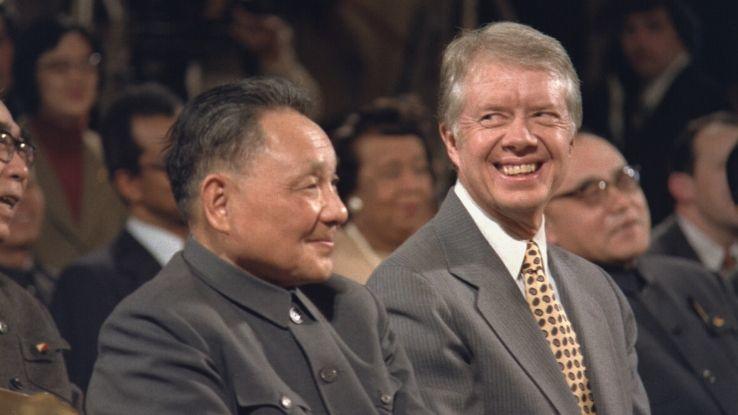 President Carter massively supported human rights and famously pardoned Vietnam draft dodgers on his second day in office. He and his wife, Rosalynn, have four children.
President Jimmy Carter — Meeting the Queen
President Jimmy Carter made such a courtly blunder that he was never invited to Buckingham Palace again. While attending a dinner in the Blue Drawing Room with six other NATO world leaders, he kissed the Queen Mother on the lips.
The Queen Mother was insulted and commented, "Nobody has done that since my husband died!" Queen Elizabeth II subsequently had a shoddy relationship with the United States until Ronald Reagan became President. There's no doubt that Jimmy Carter's meeting with the Queen was the worst Presidential first impression in United States history.
President Gerald Ford — Quick Facts
The less than one term President of the United States Gerald Ford was also the 40th Vice President, the House Minority Leader and the House Republican Conference Leader. Despite his credentials, he spent the shortest time in office (895 days), outside of a President's death.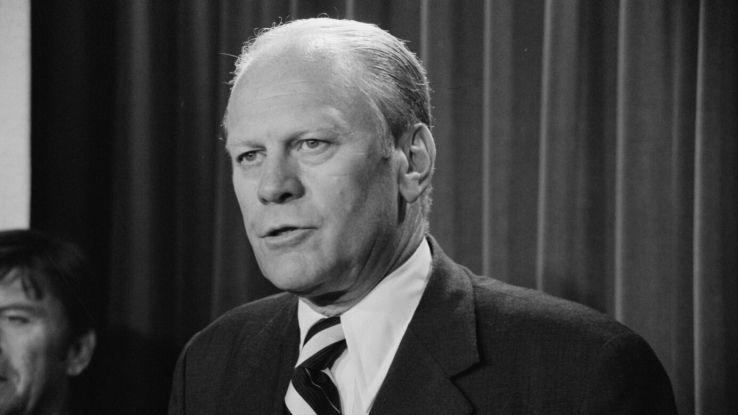 He is most famous for presiding over the worst United States economy since the Great Depression and pardoning Richard's Nixon's involvement in the Watergate Scandal. Ford died at his home in 2006 and was survived by his wife, Betty, and four children.
President Gerald Ford — Meeting the Queen
Most of the meetings between President Gerald Ford and Queen Elizabeth II were humorous because the Fords didn't know how to act around royalty. They were never disrespectful, but they were definitely naive. Betty Ford, for example, kept mixing up Your Highness and Your Majesty when referring to the Queen.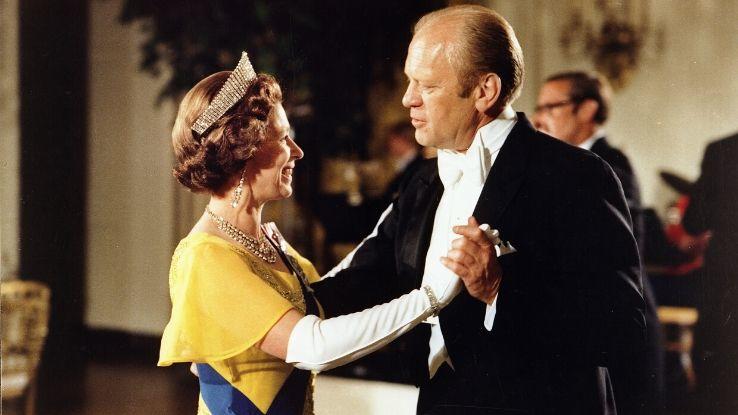 When the Fords invited the Queen to their home, Gerald appeared in a T-shirt and jeans. The First Lady was embarrassed, but the Queen reassured her that she had an outfit like that at home. President Ford often danced with the Queen at state functions (pictured here).
President Richard Nixon — Quick Facts
Richard Nixon wasn't just the 37th President of the United States. He was also the 36th Vice President and a senator for California. He was born to a low-income family and graduated from Duke University School of Law. He almost served two full terms in office but resigned due to the Watergate Scandal in 1974.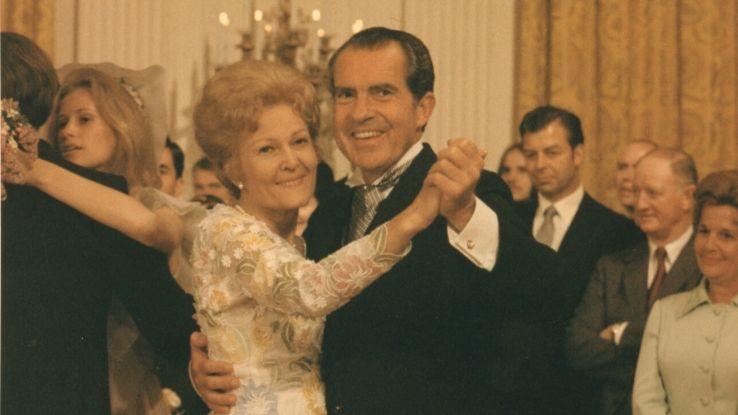 Nixon ended American involvement in Vietnam and started diplomatic relations with China. He was also the President during the Apollo 11 moon landing. He died of a stroke in 1994 and was survived by his two children, Tricia and Julie.
Richard Nixon — Meeting the Queen
The Nixons had a mostly formal relationship with the Queen. When Queen Elizabeth II met President Nixon in 1969, he served as her guide during their time in the United States. They also attended the American Memorial Chapel in London together.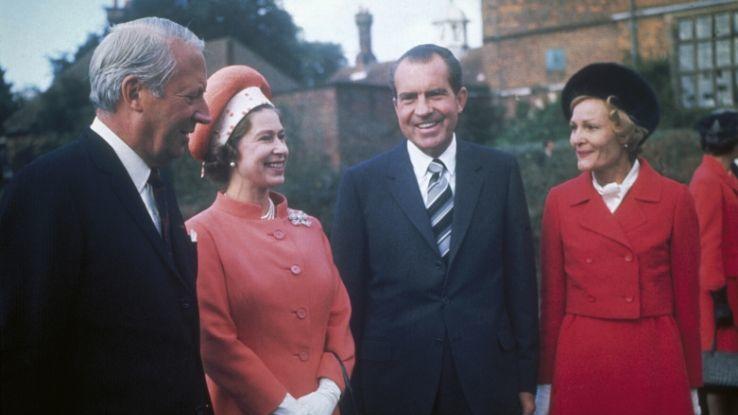 During one of their meetings in 1970 (pictured here), Nixon made an informal visit to Buckingham Palace and asked for a signed photo of the Queen. She agreed, and they exchanged signed photos of each other. They met again a year later at a formal affair, where they danced and had dinner.
President John F. Kennedy — Quick Facts
JFK was born into a wealthy family, graduated from Harvard and joined the U.S. Naval Reserves during World War II. He held multiple seats of power in Massachusetts before becoming the 35th President of the United States. He was the President during the most heated events of the Cold War, including the Cuban Missile Crisis.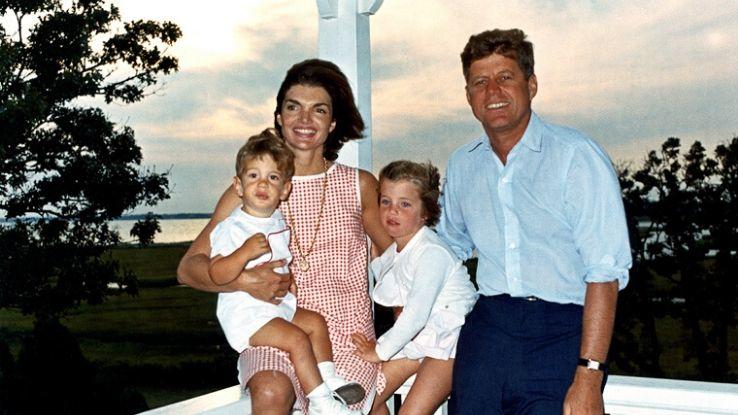 President Kennedy was assassinated on November 22, 1963 in a motorcade in Dallas, Texas. Many of his proposals, including the Revenue Act and the Civil Rights Act, were enacted after his death. He and his wife, Jackie, had four children.
President John F. Kennedy — Meeting the Queen
Queen Elizabeth II first met the Kennedys at Buckingham Palace in 1961. JFK had only been President for a few months at the time, but when he arrived in England, he was greeted by half a million people.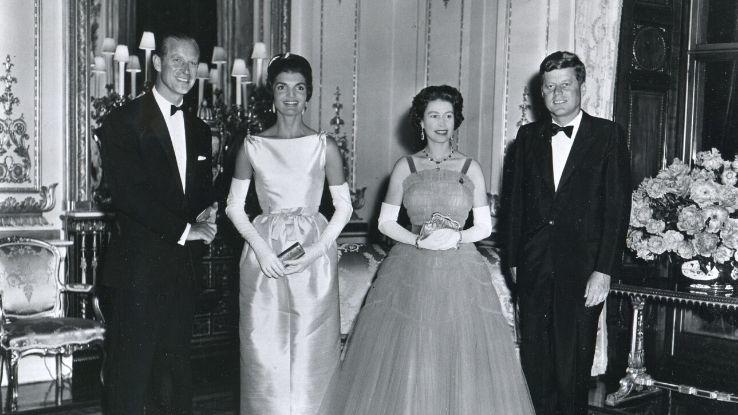 Rumors spread that Jackie's divorced sister and her prince husband were left off the guest list, which turned out to be untrue, but the Queen did neglect to include Princesses Margaret and Marina as a bit of a snub. Perhaps as an apology to the Kennedys, the Queen established the Kennedy Memorial Trust after his death and installed the Kennedy Monument in Runnymede.
President Dwight D. Eisenhower — Quick Facts
The 34th President of the United States, Dwight D. Eisenhower was a five-star general in the Army, 1st Supreme Allied Commander in Europe, the 16th Chief of Staff of the Army and the Military Governor of the U.S. Occupation Zone in Germany. Much of his service occurred during World War II.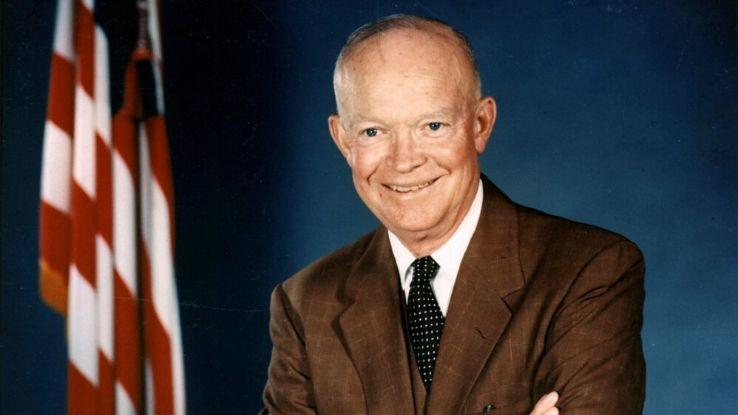 Most of his legislation as President revolved around war. He agreed to peace terms in the Korean War and focused on stopping the spread of communism. He and his wife, Mamie, had two children, Doud and John.
President Dwight D. Eisenhower — Meeting the Queen
Meeting President Eisenhower marked the first time Elizabeth met an American President as Queen. In 1957, she charmed the new President, with one of his politicians on staff remarking that they had fallen in love with her.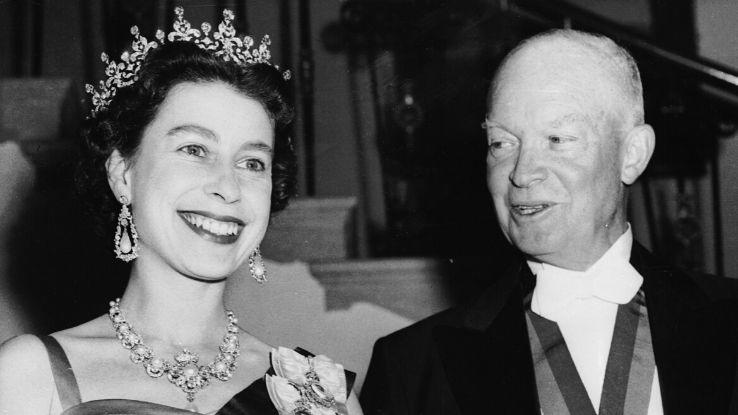 The Queen was impressed with her meeting with the President and returned the favor by inviting him to her family's Scottish home, Balmoral Castle. That is where the future king, Prince Charles, first met with a U.S. President — but it wasn't his last. Prince Charles has met as many Presidents as the Queen.
President Harry Truman — Quick Facts
One of the few Vice Presidents to take office after the death of a President, Harry Truman became the 33rd President of the United States after the death of President Franklin D. Roosevelt. Most famous for establishing both NATO and the Truman Doctrine, he fought in the United States Army during World War I and was sent to France as a captain in the Field Artillery.
He oversaw the Korean War and the Berlin Airlift and fought hard to prevent the rise of communism. He and his wife, Bess, had one daughter, Margaret.
President Harry Truman — Meeting the Queen
Harry Truman was the first U.S. President to meet with Queen Elizabeth II, but at the time she was still a princess. It also marked the first time she traveled to the United States. She met with the President on behalf of the royal family because her father was ill.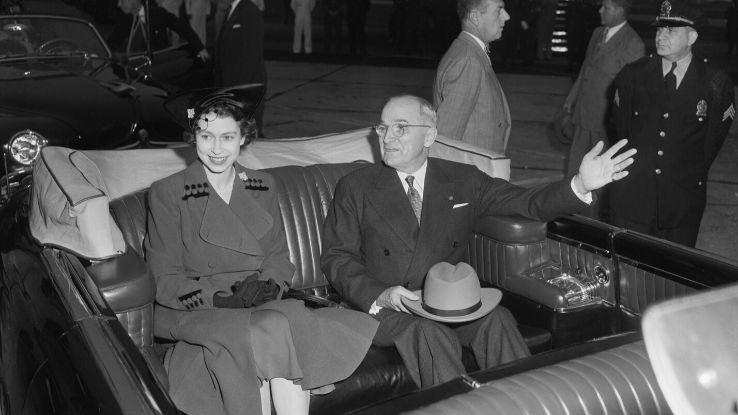 They only stayed in D.C. for two days, but President Truman was fond of both Prince Philip and future Queen Elizabeth. He commented, "Never before have we had such a wonderful young couple who have so completely captured the hearts of all of us."