What Do Hawaiian People Wear?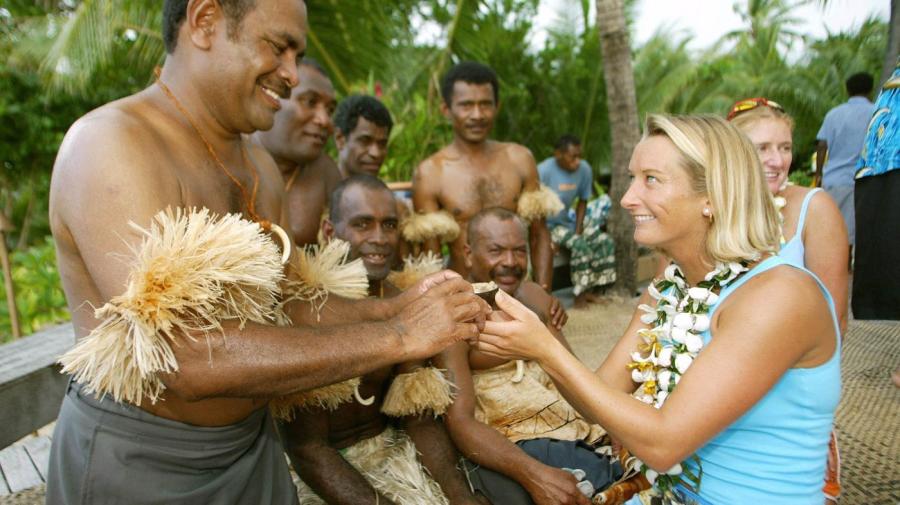 As Hawaii is a state affiliated with the United States, most people in Hawaii adhere to the basics of the American way of dressing. People in Hawaii normally wear what any other person would wear on a normal day, and they do not feel out of place.
However, considering that Hawaiian culture borrows a lot from its unique island lifestyle, shorts and T-shirts are the norm in most parts of Hawaii. According to Hawaiian History, men wear loincloths, while women wear a skirt and a rectangular shawl. Hawaiians use unique techniques to design their shirts, including watermarks, printing designs and patterned flora. On the same note, part of the traditional garments also contains a Khei, which is a type of cloak worn on one shoulder by women.
According to USA Today, the tepid temperatures of Hawaii dictates lightweight fabrics like cotton, rayon or silk. However, this changes a bit at night when temperatures drop, and it becomes a little chilly. During the daytime and evening, Hawaiians usually wear natural fabrics, which blend well with the natural vibe, more so than synthetic. Even though a person can choose any color, Hawaiians naturally appreciate tropical colors like reds, blues, greens and yellows.