Is There a Harley-Davidson Blue Book?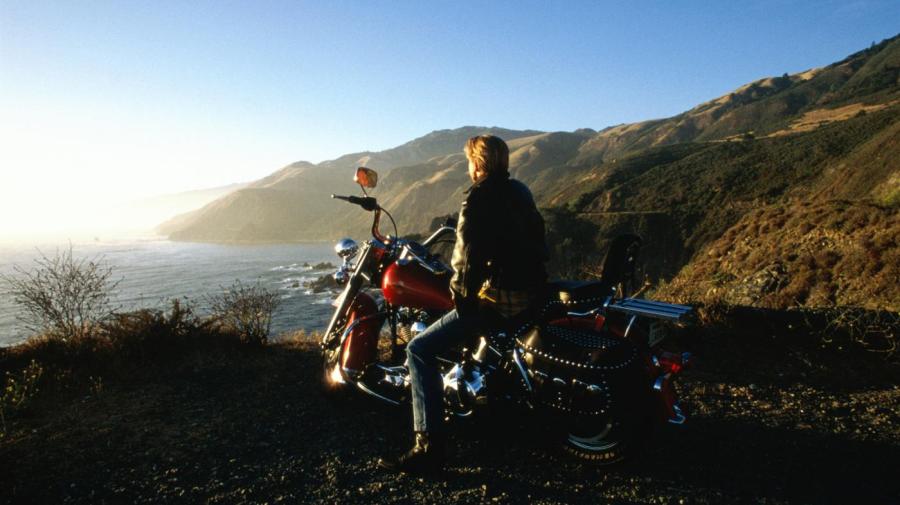 Kelley Blue Book offers values of Harley-Davidson motorcycles from 1960 to the present, as of September 2014. After choosing a model year, users select a model name and engine size before prices are posted based on trade-in value or retail value for these motorcycles. A zip code is needed so Kelley Blue Book can ascertain location-based price differences.
For example, the suggested retail price of a 1960 165cc A-Topper is $3,650 for zip code 90038, whereas the trade-in value is $2,490, as of September 2014. Retail price assumes the vehicle is in "excellent" condition, and trade-in value assumes the motorcycle is in "good" condition. Mileage and additional options alter values.
For years before 1960, NADAguides offers prices from the present model year back to 1908, as of September, 2014. Classic Harley-Davidson motorcycles have five condition classes, including poor, fair, good, very good and excellent. For instance, a 1908 Model 4 Harley is worth approximately $134,600 in excellent condition and $33,070 in poor condition. Pre-1920 motorcycles may have limited pricing data using this resource.
Harley-Davidson was founded in 1903 when William S. Harley and Arthur Davidson attached a small motor to a bicycle in their wooden shed. The first models were built for racing. In subsequent years, the motorcycles became more popular and the company grew quickly.