The Greatest Celebrity Cameos in Film History
They say that to make it in Hollywood, it's all about who you know. This is made most apparent through the art of the movie cameo — a brief, often uncredited appearance from a famous person not already included in the main cast. From friends of the stars to culturally relevant (or irrelevant) celebrities to the movie directors themselves, a truly great cameo can stand out as one of the best scenes in an entire film.
Gene Hackman in Young Frankenstein
Mel Brooks' seminal spooky satirical comedy, Young Frankenstein, follows the trials-and-errors of a young neurosurgeon who happens to be the grandson of the infamous Dr. Victor von Frankenstein. Starring Gene Wilder and Peter Boyle, the film is considered by many to be one of the greatest comedies to come out of the 20th century.
Part of what makes this monster movie parody so great is the cameo from an almost-unrecognizable Gene Hackman. Playing a lonely, blind priest, Hackman almost steals the show from the inimitable Wilder… almost.
Alice Cooper and Chris Farley in Wayne's World
One of the earliest movies to come from a Saturday Night Live sketch, Wayne's World stars Mike Myers and Dana Carvey as the titular Wayne and his sidekick Garth respectively. The two play slackers who host a public access TV show in rural Illinois who suddenly make it big (to hilarious results, of course).
At one point, both Chris Farley and Alice Cooper make appearances at the latter's concert. Farley is playing a bodyguard, while Cooper plays himself — Wayne and Garth are infatuated with 80s rockers, so Cooper is received as a hero.
Hugh Jackman in X-Men: First Class
When the minds in charge of the X-Men series (pre-Disney's 20th Century Fox acquisition) announced they'd be making a series of prequels to the then-current trilogy of X-Men films, many were worried about the absence of the character that made the films worth watching more than any other: Hugh Jackman's Wolverine.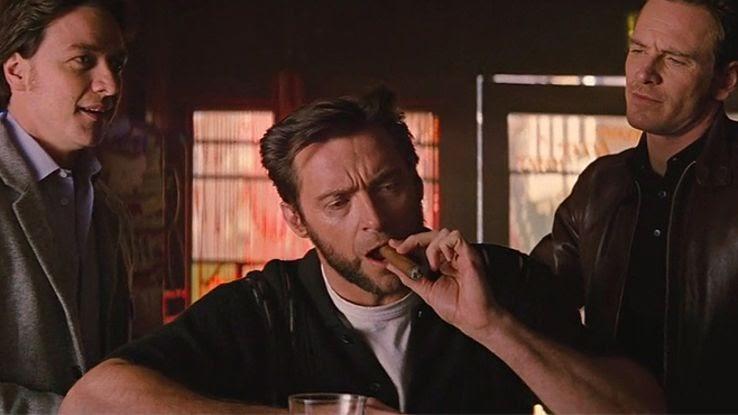 Jackman's portrayal of Wolverine is as essential to X-men as Robert Downey Jr.'s is Iron Man in the Marvel Cinematic Universe, and it spans decades. Luckily for fans, he gets to make a memorable cameo at a crucial moment in this superhero prequel.
The News Anchor Street Fight in Anchorman: The Legend of Ron Burgundy
2004's Anchorman: The Legend of Ron Burgundy put actor Will Ferrel, film director Adam McKay, and the comedy's co-stars Steve Carell, Paul Rudd and David Koechner on the map. Ron Burgundy is undoubtedly Will Ferrell's most notable role of the 21st century.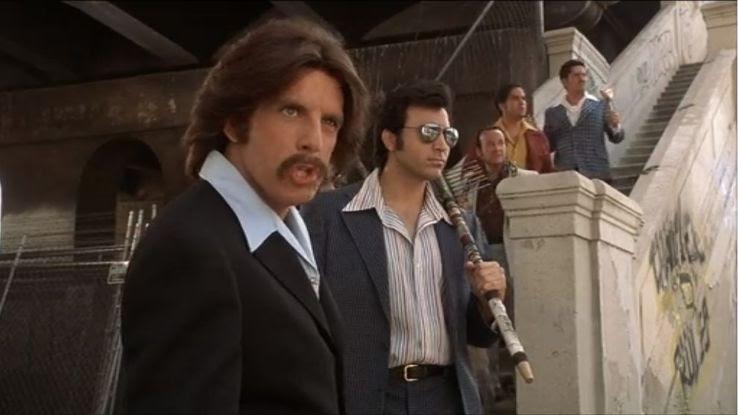 Following a team of California news anchors at a turning point in television news in the 1970s, the comedy features a profoundly memorable sequence where the stars face off against rival news stations in a massive street fight. The opposing anchors are played by Ben Stiller, Luke Wilson, Vince Vaughn and Tim Robbins.
Bill Murray in the Zombieland Movies
With ten years between them, Zombieland and Zombieland: Double Tap provide a couple of glimpses at a world overrun by the undead and the cunning survivors who find ways to avoid succumbing to the deadly outbreak themselves. Starring Woody Harrelson, Jesse Eisenberg, Emma Stone and Abigail Breslin, the movies are both zom-com hits.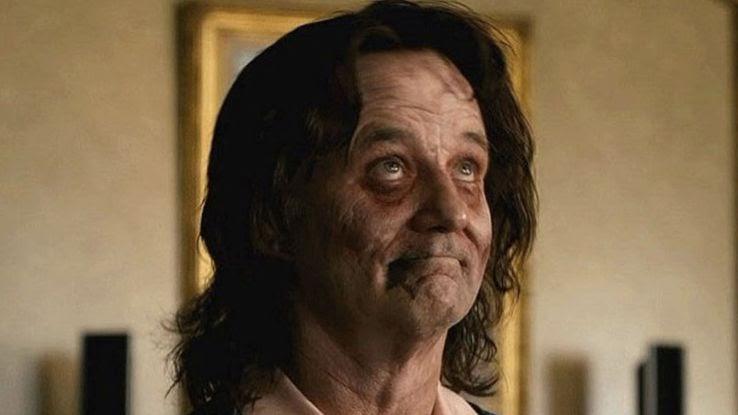 Director Ruben Fleischer and writers Rhett Reese and Paul Wernick seem to have a special place in their hearts for comedy legend Bill Murray—in both films, the actor makes incredibly memorable cameo appearances.
Steve Coogan, Martin Freeman, and Cate Blanchett in Hot Fuzz
The second installment in the Cornetto Trilogy, 2007's Hot Fuzz is one of several collaborations between Nick Frost, Simon Pegg and Edgar Wright. In this send-up of buddy cop comedies, Frost and Pegg play a pair of British cops who quickly uncover a vast and confounding conspiracy.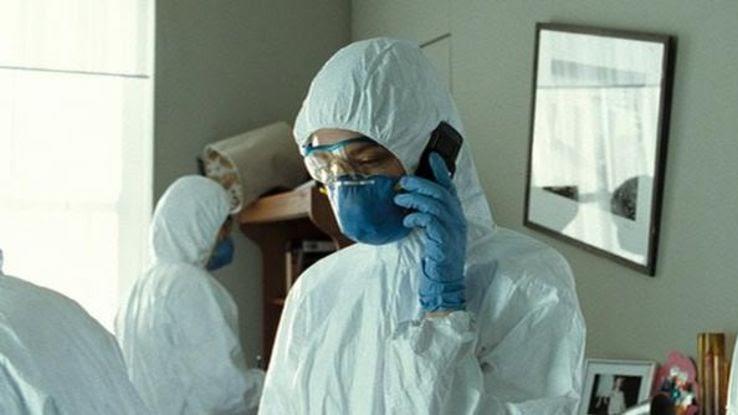 Fellow British comedians (and Cornetto Trilogy favorites) Steve Coogan and Martin Freeman show up as two rival Metropolitan police officers who deliver some very clever jabs at Frost and Pegg. Cate Blanchett also makes an appearance, although she only shows a sliver of her face.
Emma Watson and The Backstreet Boys in This Is the End
Back in 2013, This Is the End seemed to be the comedy event of the century. What could be funnier than reuniting all of filmmaker and producer Judd Apatow's most famous actors to play themselves in a satirical apocalyptic thriller? As it turns out, the answer lies in the cameos.
Setting aside Seth Rogen, Jonah Hill, Danny McBride and a whole slew of others, the real scene-stealers in This Is the End are Harry Potter alum Emma Watson and 90s boy band the Backstreet Boys. Michael Cera also manages to sneak in.
The Show's Original Stars in 21 Jump Street
When Phil Lord and Chris Miller announced they'd be tackling the feature film adaptation of 80s TV series 21 Jump Street, reactions were mixed. However, once the film was released, it became clear that their take was much different than what fans had expected.
Jonah Hill and Channing Tatum deliver some of the funniest performances of their careers, to be sure, but the true stand-out moment comes near the end when the original stars of 21 Jump Street are revealed to be on the same case as Hill and Tatum.
John Hurt in Spaceballs
Released several years after the conclusion of the original Star Wars trilogy, Mel Brooks' Spaceballs is a loving spoof of the trilogy of space operas that remains just as popular over forty years since its inception. The main cast is hilarious enough in their own right, but leave it to Brooks to bring in a great cameo.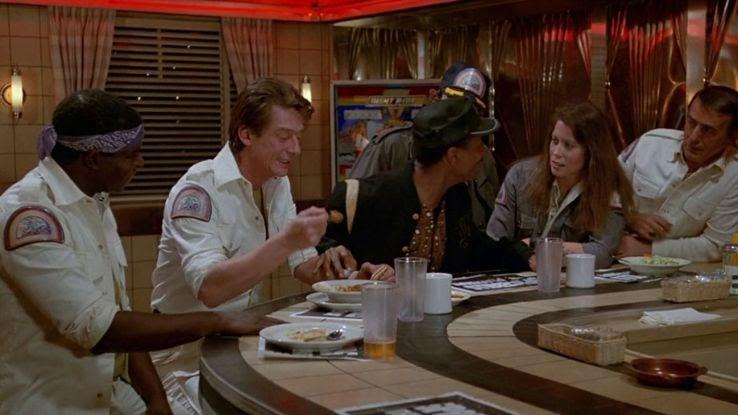 John Hurt appears in a particularly memorable scene as Kane, the same character he played in Alien. Clearly, Brooks was more concerned with spoofing sci-fi movies in general instead of specifically Star Wars.
Orson Welles in The Muppet Movie
Originally conceived as a series of comedic shorts for adults, Jim Henson's Muppets projects eventually became more suited for children instead of grown-ups. Still, the series prides itself on cameos for the adults in the audience. This is especially clear in The Muppet Movie.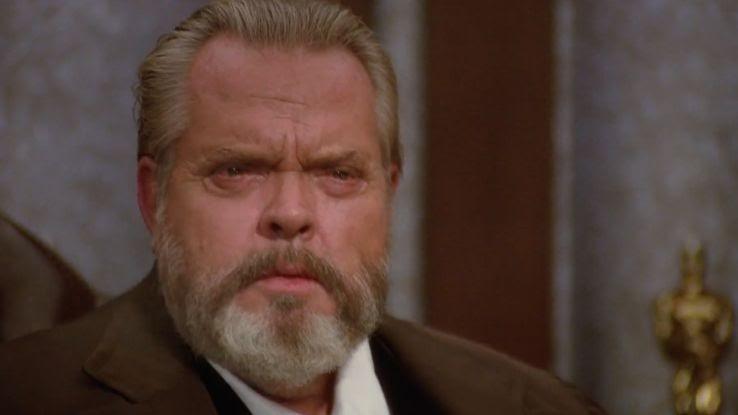 While many stars — ranging from Steve Martin to Mel Brooks to Cloris Leachman — show up at one point or another, the most memorable and iconic cameo comes toward the end when legendary writer, director and actor Orson Welles appears as the head of a corporation.
Keanu Reeves in Always Be My Maybe
We're in the middle of a Keanu-ssance. A Reeves resurgence, if you will. After starring in a series of smash hits in the late 20th century and early 21st, Keanu Reeves has recently come back into the forefront of many minds, thanks in part to the John Wick films.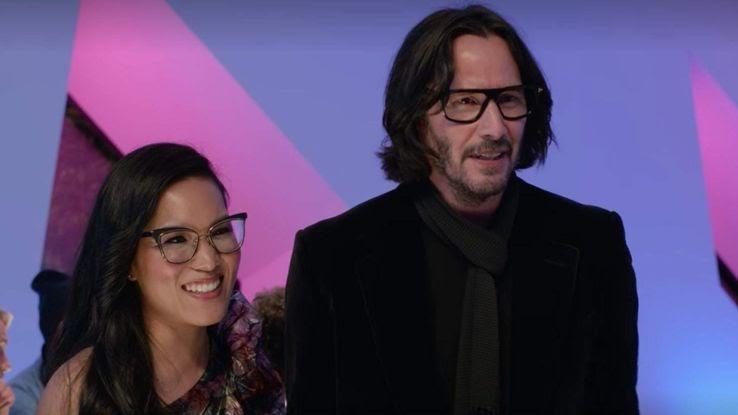 Jumping on the opportunity to make the most of this fame, the Netflix Original Always Be My Maybe utilizes the actor in a cameo for the ages — playing a fictionalized version of himself in a romantic comedy for the popular streaming service.
David Bowie and Billy Zane in Zoolander
One of arthouse filmmaker Terrence Malick's favorite movies ever, 2001's Ben Stiller vehicle Zoolander revels in the sheer number of cameos it manages to cram into its 90-minute runtime. A satire of the world of male modeling, Stiller stars alongside Owen Wilson and Will Ferrell in one of the goofiest movies to come from the decade.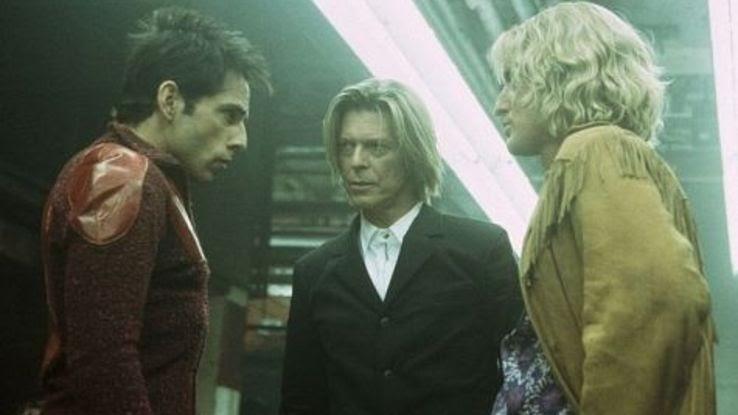 Two of the most notable cameos undoubtedly belong to David Bowie and Billy Zane. The former appears as a judge in a modeling competition, while the latter shows up as a friend of Zoolander's.
Tom Cruise in Austin Powers in Goldmember
The third of three (perhaps eventually four) Austin Powers features, Goldmember is the height of this spy satire franchise's ridiculousness. Recycled jokes, exaggerated performances and witty wordplay are all things that fans expect from the Mike Myers' Austin Powers films, and they were all on full display in this movie.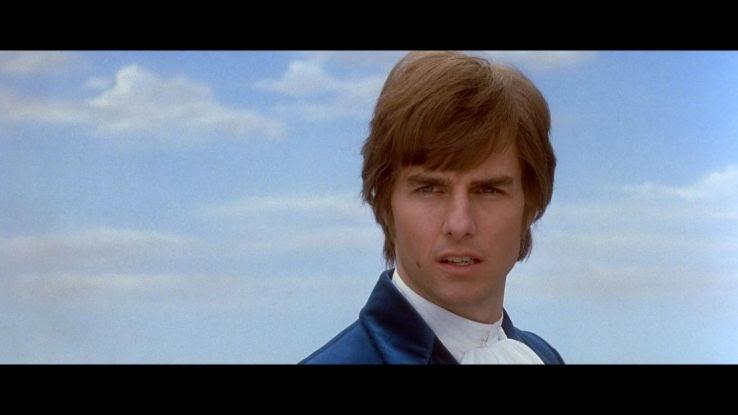 One thing that no moviegoer could have expected came in the form of an Austin Powers spoof at the start of the film. Recruiting the likes of Tom Cruise, Gwyneth Paltrow, and Danny DeVito to skewer the skewerer, the scene is pure gold.
Christopher Walken in Pulp Fiction
Before Quentin Tarantino was praised as one of the best directors of the 2010s, he was hailed as one of the most promising up-and-comers of the 1990s. His earliest masterpiece, the singular crime-comedy-drama Pulp Fiction, helped secure that title.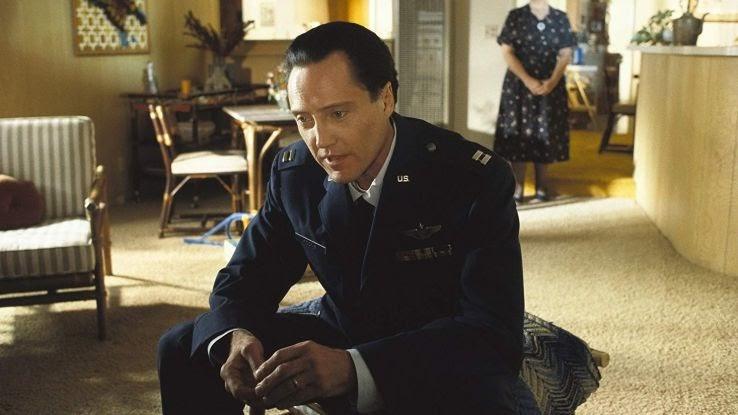 Starring John Travolta, Samuel L. Jackson, Uma Thurman, Tim Roth and Bruce Willis, the film remains one of the highest-praised movies of all time. That's why it's worth mentioning Christopher Walken's incredible cameo. Appearing in just one short scene, Walken's unforgettable role is integral to the film's overall plot.
Carrie Fisher and Mark Hamill in Jay and Silent Bob Strike Back
In his own words, Kevin Smith is a huge nerd. He prides himself on loving comic books, superheroes and science fiction. Smith is especially vocal about being an enormous Star Wars fan. Just look at the title of Jay and Silent Bob Strike Back, a clear reference to Episode V.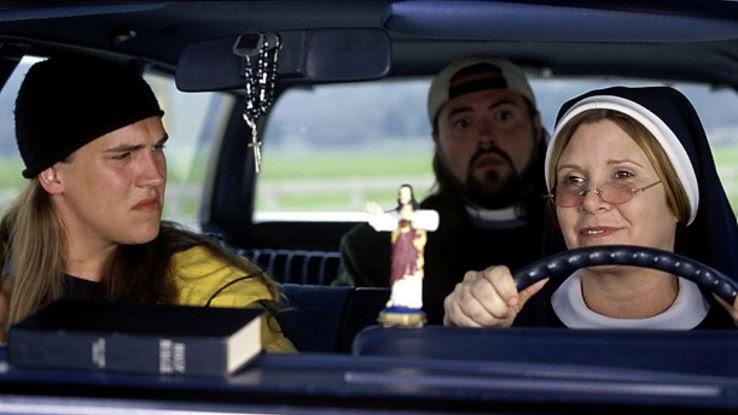 Because the film is a tribute to the pop culture staples he loves, it's not surprising that Smith found a way to incorporate a couple of Star Wars stars in his 2001 stoner comedy, namely Skywalkers Carrie Fisher and Mark Hamill.
Buster Keaton in Sunset Boulevard
Considered one of the most prominent and exceptional filmmakers of the Golden Age of Hollywood, Billy Wilder is responsible for countless 20th-century classics, including Sunset Boulevard in 1950. Following a silent movie star and a struggling screenwriter who find their paths intertwined, the film is an all-time great movie.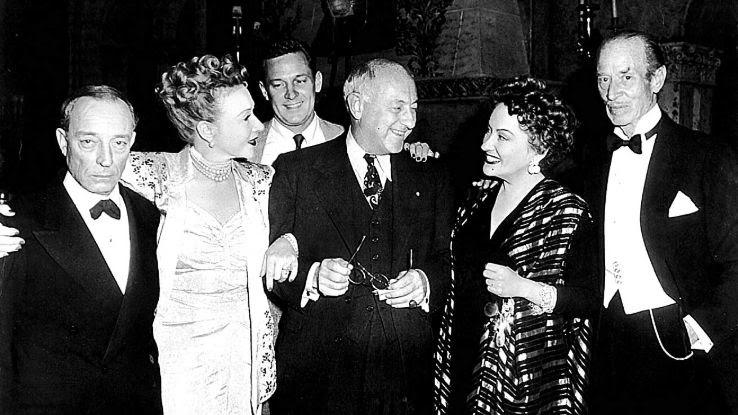 As a story about the hardships faced by filmmakers when the industry makes a massive shift, it's clever on Wilder's part to include a cameo from a silent movie star. Comedian Buster Keaton makes a couple of appearances in this Hollywood tragedy.
The X-Men in Deadpool 2
Before 20th Century Fox handed over their Marvel properties to Disney in 2019's massive sale, the studio was making a pretty penny on R-rated X-Men movies like Deadpool and Logan. Deadpool 2, released in 2018, might be the first and only R-rated superhero movie the X-Men ever make an appearance in.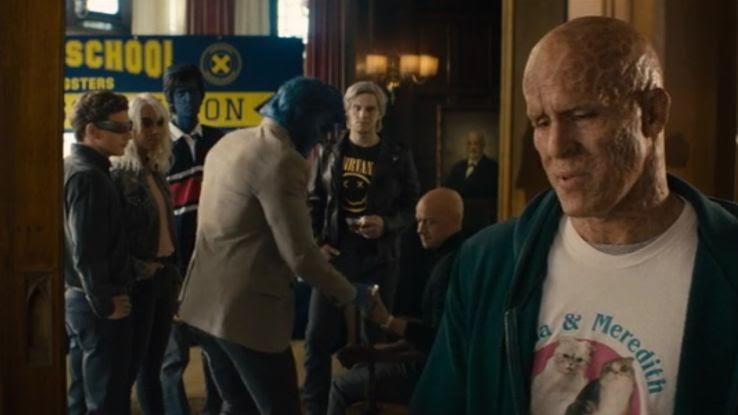 That's right — for a brief moment, James McAvoy, Nicholas Hoult, Evan Peters and the rest of the second iteration of the X-Men appear in Deadpool 2 as Ryan Reynolds's Merc with a Mouth browses Professor X's mutant school.
Matt Damon in Thor: Ragnarok
Before Taika Waititi came around, the Marvel Cinematic Universe's depiction of Thor in Thor and Thor: The Dark World was dry and unflinchingly serious. Thanks to the New Zealand filmmaker's third entry, Thor: Ragnarok, the Norse god is now seen as one more provider of comedic relief in an increasingly large spread of sarcastic superheroes.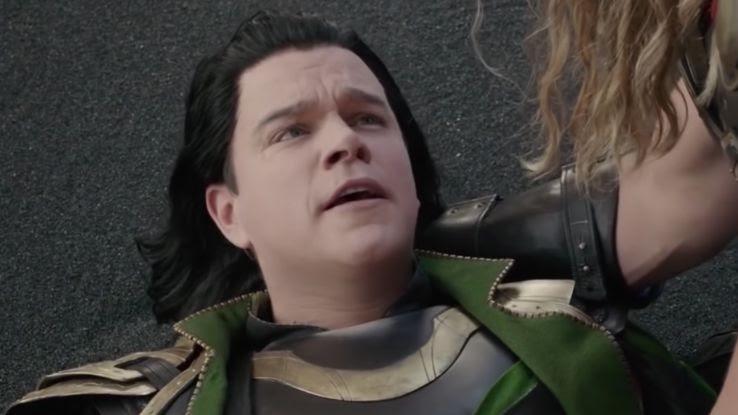 Early on in the third film, actor Matt Damon makes a hilarious appearance as an actor playing Loki in an archaic stage play that recaps Thor and his evil brother's story up to that point.
J.K. Simmons in Spider-Man: Far from Home
For whatever reason, audiences have been treated to four separate iterations of Spider-Man throughout the first two decades the 2000s — Sam Raimi's, Marc Webb's, Jon Watt's and now Phil Lord & Rodney Rothman's. The first and the third — the Tobey Maguire and Tom Holland franchises respectively — have one unifying theme apart from their titular hero.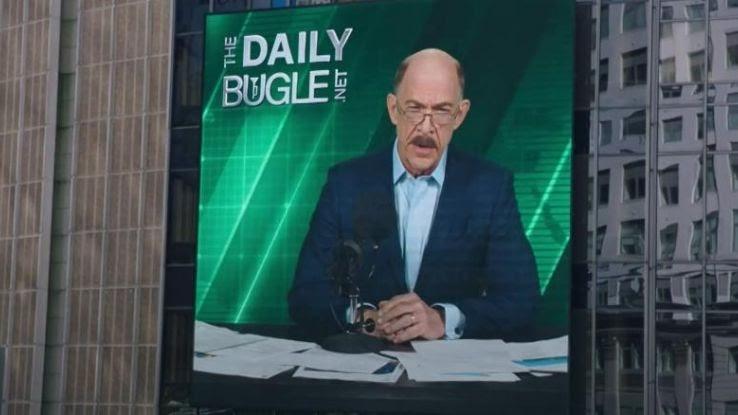 J.K. Simmons appears in both franchises as J. Jonah Jameson, the cutthroat journalist dead-set on cracking Spider-Man. His appearance in Webb's series was a total surprise, making his cameo in Far from Home quite excellent.
Tom Cruise in Tropic Thunder
It's almost impossible to imagine how Ben Stiller's Hollywood satire Tropic Thunder would go over if released today, but one thing's for sure: It was incredibly well-received upon its release in 2008. One of many reasons for this was what Stiller convinced Tom Cruise to do.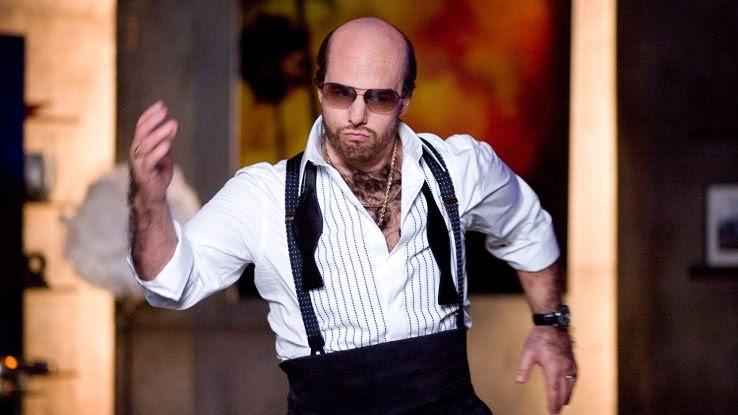 Credited toward the bottom of the cast list, Cruise plays the repugnant (but hilarious) studio executive Les Grossman. It's a role unlike anything he'd done before or done since, making it a career highlight and a truly astounding cameo for this very controversial actor.
Bob Barker in Happy Gilmore
While the conversation surrounding Saturday Night Live alumni goes through as many highs and lows as a roller coaster, there's no denying that comedies in the 1990s belonged to a select few. Adam Sandler was one of them, with a whole plethora of hits over the decade.
In his over-the-top golf comedy Happy Gilmore, Sandler faces off against former game show host Bob Barker — known best for hosting The Price Is Right for decades — in a hilariously unprofessional fight that unfolds on the golf course.
Alec Baldwin in Glengarry Glen Ross
After making it big from a series of highly-praised stage plays, scriptwriter David Mamet transitioned from theater to film with a whole slew of dramas that were just as highly regarded as his work in theater. One such film is 1992's Glengarry Glen Ross.
It might be surprising to learn that Alec Baldwin's oft-quoted sequence in the film is merely a cameo, but it's true—he only appears in this one scene, coaching these young real estate hopefuls through the most essential aspect of the industry: "Always. Be. Closing."
Martin Sheen in Hot Shots! Part Deux
The Sheens (and the Estevezes) are one of the most famous actor families in Hollywood history. Martin and Charlie, the two most notable Sheens, have followed very different career paths, but that doesn't mean that the two haven't been able to work together.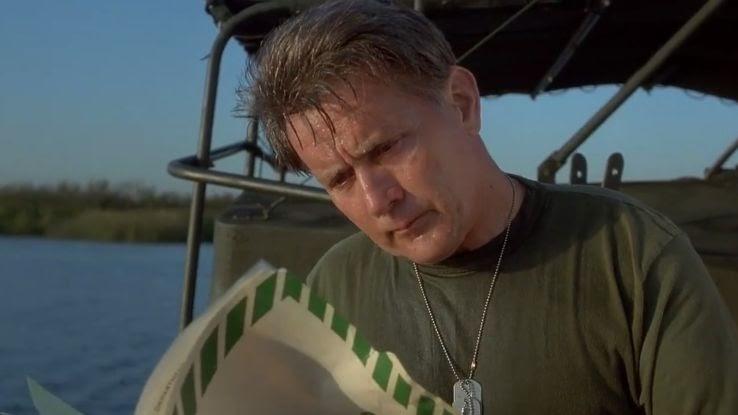 In Charlie's follow-up to his action movie satire series Hot Shots!, his brother Martin makes a quick cameo in a spoof of one of his most famous roles in Apocalypse Now. It's a clever and somewhat loving way to show the brothers together.
Neil Patrick Harris in Harold & Kumar Go to White Castle
Regarded as one of the finest stoner comedies in film history, 2004's Harold & Kumar Go to White Castle seems straight out of a different era — it's hard to comprehend that the film is only 15 years old.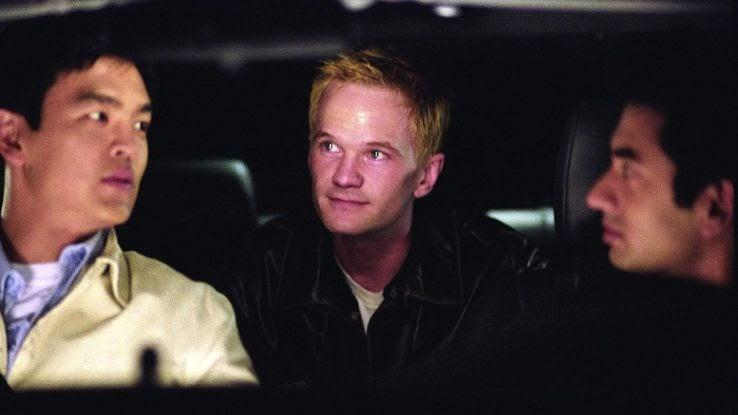 Starring John Cho and Kal Penn at an early stage in their careers, the film is a goofy and raunchy buddy comedy about a desperate search for some late-night fast food. At one point, the two encounter former child actor-turned sitcom star Neil Patrick Harris, and he's acting quite differently than they imagined he would.
Will Ferrell in Wedding Crashers
Considering that Will Ferrell's Anchorman had a cameo from one of the Wilson brothers and Vince Vaughn, it only seems fair that Ferrell would appear in a movie fronted by another Wilson brother — Luke — and again Vince Vaughn. This is exactly the case with 2005's classic Wedding Crashers.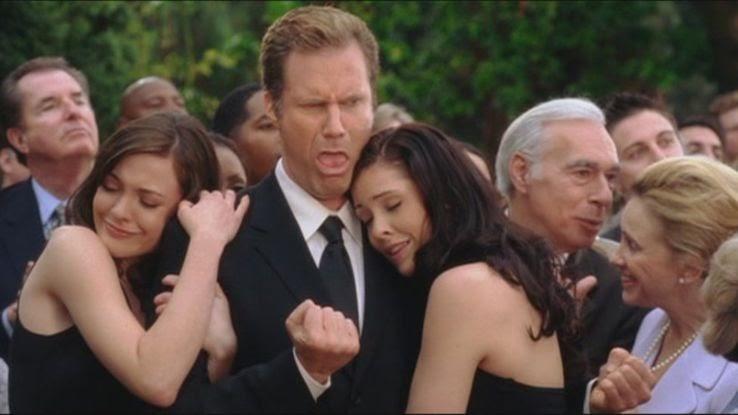 Raunchier than a movie about weddings has any right to be, Will Ferrell's scene-stealing appearance in Wedding Crashers remains one of his most hilarious performances, despite lasting just a few minutes. It's practically the epitome of his whole man-baby routine condensed into a short little scene.
Alfred Hitchcock in Almost All His Films
Dubbed the Master of Suspense by critics and audiences alike, filmmaker Alfred Hitchcock practically invented the thriller genre in the early 20th century. He spent the rest of his life perfecting it across films like Psycho, Vertigo and Rear Window, among many others.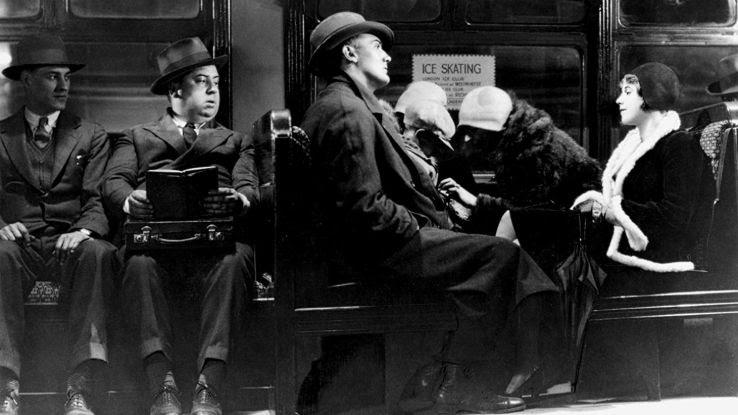 Given the fact that he's more or less the one to thank for the thriller genre, it seems fair enough that the filmmaker always tried to sneak himself into his own films, emerging from behind the camera and placing himself in front of it.
Huey Lewis in Back to the Future
When Marty McFly practically conjures up an entirely new musical genre out of the blue in the first Back to the Future movie, reactions are decidedly mixed. Some hate the music he plays up on that stage, while others pick up the phone to gush over the "new sound."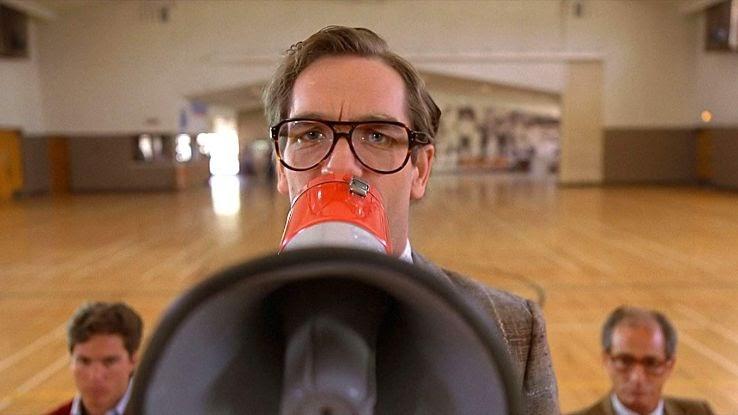 One person who really hated the rock 'n' roll that McFly brought back in time is none other than musician Huey Lewis of Huey Lewis and the News. It's a seemingly random cameo, but it totally reeks of the 80s.
Martin Scorsese in Taxi Driver
Filmmaker Martin Scorsese's 1976 film Taxi Driver is important for many, many reasons. For starters, it helped to further develop the budding genre of gritty, psychological dramas. Additionally, the film provided the template for countless dark and profound performances from leading actors and actresses for decades to come.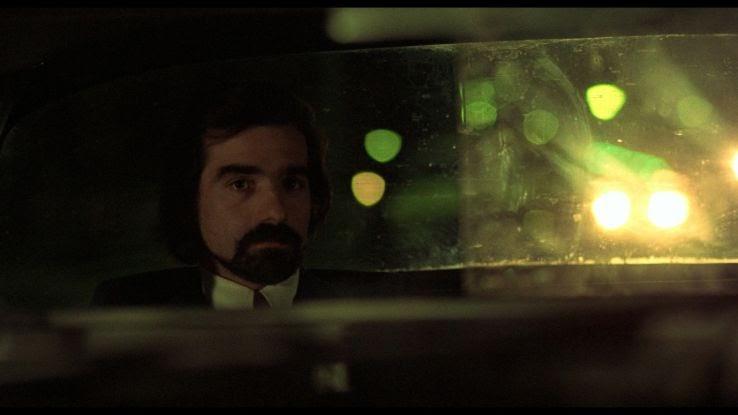 While Robert De Niro's performance is unforgettable, Scorsese actually makes an iconic appearance in the back of De Niro's character's taxi in the film, telling the titular taxi driver all about his evil intentions to kill.
Pamela Anderson in Borat: Cultural Learnings of America for Make Benefit Glorious Nation of Kazakhstan
What makes certain cameos so memorable is the willingness and commitment from the actor making their short appearance. It can make or break a performance, and when the talent shows up and is down for whatever they're told to do, it can end up being some of their very best stuff.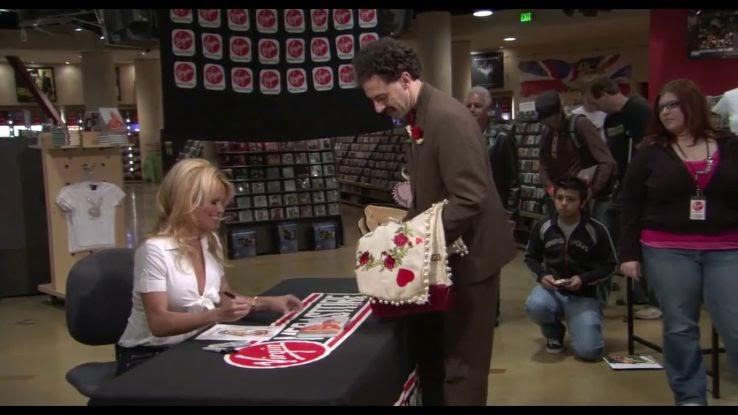 This is what happened when Palema Anderson decided to be a part of Sacha Baron Cohen's seminal Borat — she was down for the ride, even if it meant that her then-husband was furious with her for participating.
Mike Tyson in The Hangover
When Todd Phillips put out The Hangover at the end of the 2000s, no one could have anticipated the far-reaching impact the raunchy comedy would have on the pop culture pantheon. While nothing about the movie screams "restraint," the movie itself didn't posit itself as a hit — it was just your average comedy.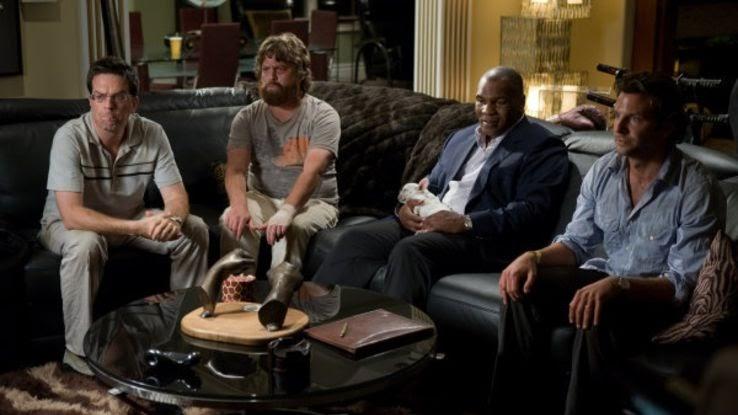 That is until it completely exploded and became an R-rated comedy staple. One aspect that stood out immediately above the rest was an appearance from iconic boxer Mike Tyson (and his missing pet tiger, as well).