What Are Some Good Tires for a Hyundai Sonata?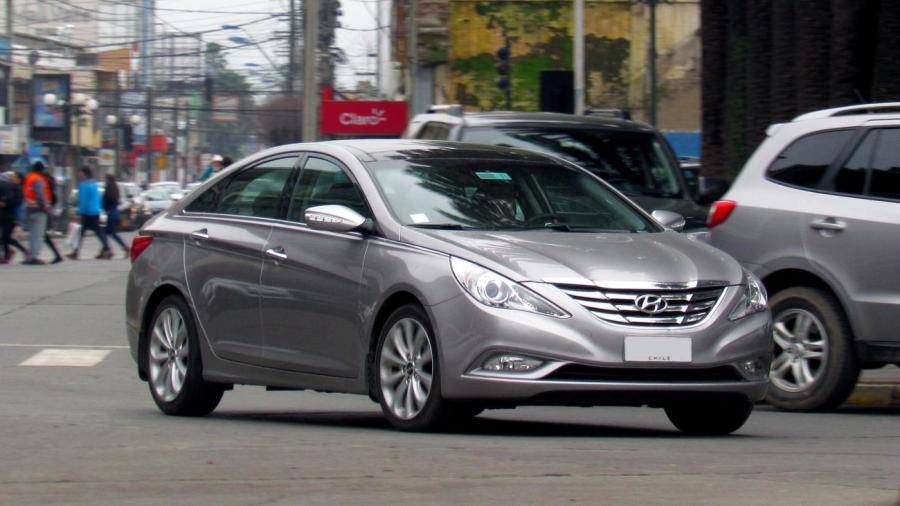 The best tires available for the 2015 Hyundai Sonata are the Continental ContiProContact SSR and the Michelin Defender all-season tires. These tires are highly rated by consumer and tire review sites, including BestReviews.com and ConsumerReports.com.
The ContiProContact SSR and Michelin Defender are both all-season tires that are compatible with the wheel sizes of 2015 Hyundai Sonata models, though only the ContiProContact SSR matches the 16-inch wheels included with the base SE Sonata. Though reviewers note that both tires are more expensive than products from competing tire companies, most reviewers consider the performance of both the Continental and Michelin tires to be worth the extra cost. The grip, ride quality and comfort of the ContiProContact SSR are noted as being among the best available for passenger vehicles, as is Continental's warranty coverage. Reviewers also consider the Michelin Defender's warranty impressive, as it covers the tire against tread wear for up to 90,000 miles.
The Hankook Optimo 426 tire is another option for Hyundai Sonata owners looking for something less expensive than the Continental and Michelin products. Though it is not as expensive as either the ContiProContact or the Defender, BestReviews.com considers the Optimo series one of the best tires for the money. However, some owners report that this series of tires is less capable in wet conditions than other tires.