What Is a Good Pinochle Bidding Strategy?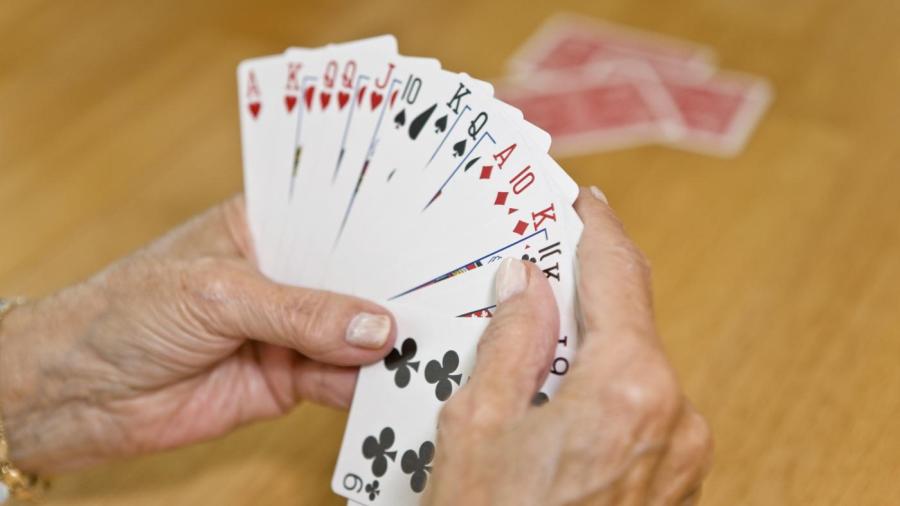 A good pinochle bidding strategy is for a player to compare his hand's point value with no help from his partner to its value with perfect help, and bid in the middle of that range. Partners should determine their bidding strategy in advance so they effectively communicate during the game.
Bidding strategy varies depending on the rules, as there are multiple variations of pinochle. In general, bidding aggressively is an effective strategy, as the player that takes the bid calls the trump suit and plays first, giving him some control of the hand. However, he should avoid reckless bidding, as failing to make a bid results in a points penalty.
When evaluating a hand, the player should assume he takes the bid, and determine how many points he could meld, and how many counters he has. He determines the necessary cards that he's missing, and the losers in his hands that are unlikely to win a trick.
Communication methods include jump bids and passing with help. In a jump bid, the player bids more than 10 points more than the previous bid. This typically indicates that he doesn't have any cards belonging in the run for at least one suit. If the player says "pass with help," he can't bid anymore in that round. However, it indicates that he holds at least four cards to help his partner's hand, regardless of the trump suit.