What Is a Good Christening Gift?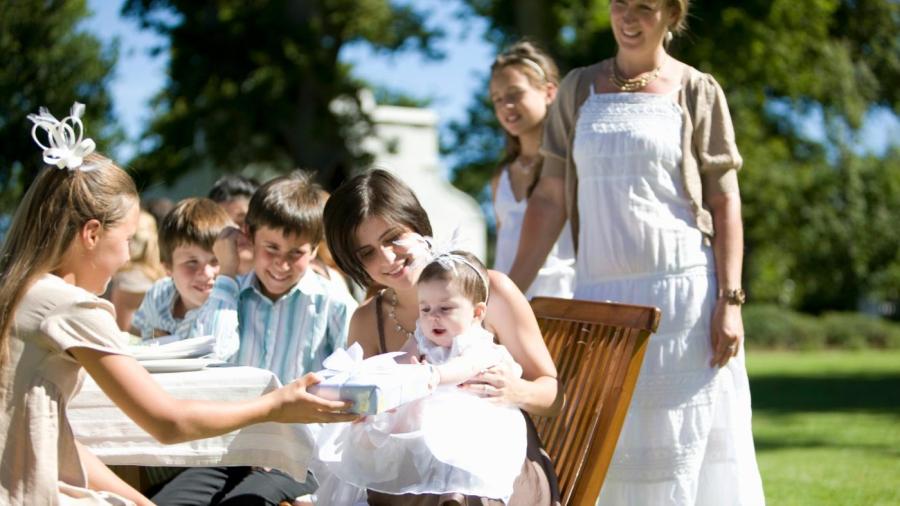 A good christening gift is appropriate, unique and personal, to keep for a lifetime, such as a personalized bible or cross. Although christenings are religious occasions, the gift does not have to hold any religious significance. For instance, one can give personalized gold or silver jewelry, such as a bracelet.
The christening of a young baby is a special occasion that only occurs once in life, so the ideal gift can be memorable. If a christening gift is intended for long-term usage throughout the child's life, then it must be high-quality and durable. As the baby to be christened is of a young age, the gift must be age appropriate and safe.