Why Is the Golden Gate Bridge Famous?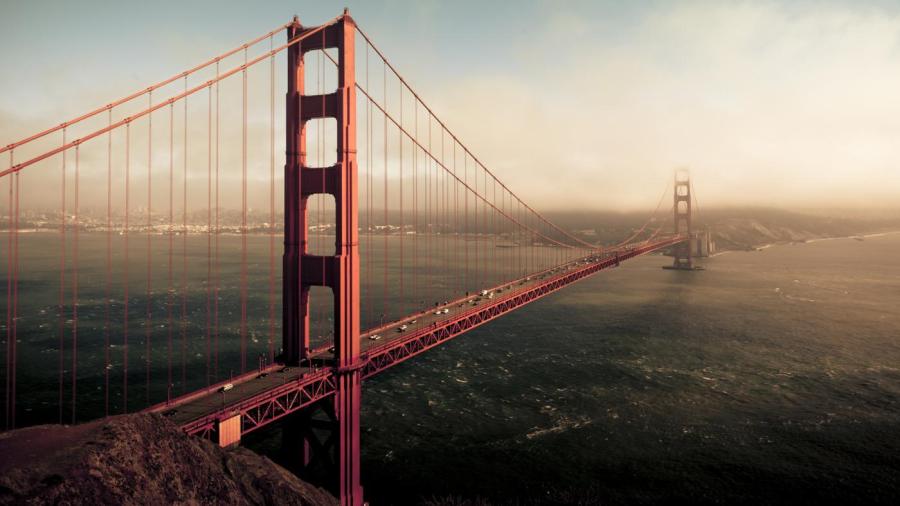 The Golden Gate Bridge is famous because it was the world's longest suspension bridge when it was first constructed in 1937 until November 21, 1964, when New York City opened its Verrazano–Narrows Bridge. The Verrazano–Narrows Bridge lost its place as the world's longest suspension bridge when the Humber Bridge opened in England on July 17, 1981.
The Golden Gate Bridge took slightly more than 4 years to build. Construction started on the bridge on January 5, 1933, and did not open for vehicular traffic until May 28, 1937. The bridge's name is derived from the Golden Gate Strait, which is the entrance to the San Francisco Bay area from the Pacific Ocean. Eleven men died during the construction of the Golden Gate Bridge. Ten of these men died when a section of scaffolding that was carrying 12 men fell through a safety net. During construction, there was a net that was implemented below the bridge to catch anyone who fell. The 19 men who were saved by the net were often referred to as the Halfway-to-Hell Club.