What Are the G8 Countries' Names?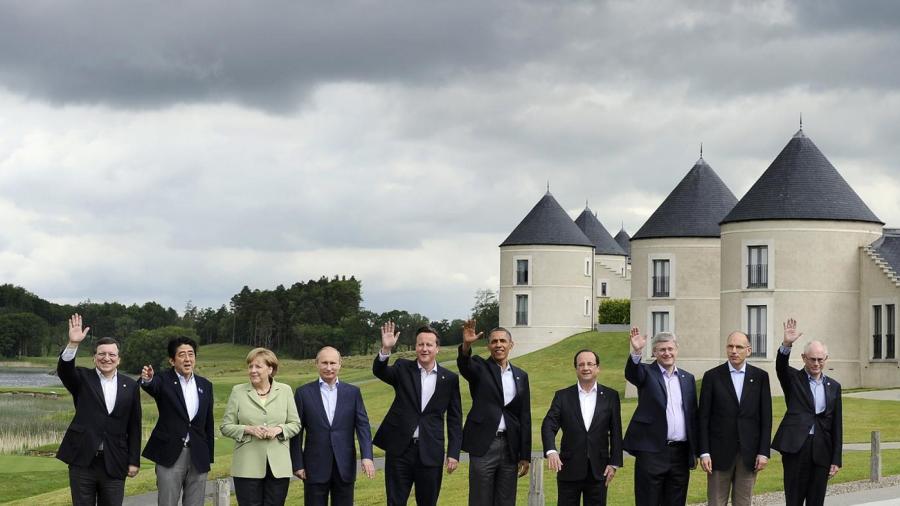 The eight countries making up the G8 were the United States, Great Britain, Canada, France, Germany, Japan, Italy and Russia. In March 2014, the other members of the G8 dismissed Russia from membership due to what they termed an "illegal attempt" on the part of Russia to annex Crimea.
The move put this forum of leading industrialized nations back at seven members, the same as it was before Russia officially joined the group in the late 1990s. The group began meeting in 1975 at the invitation of Valéry Giscard d'Estaing, then the President of France. At that time it was a group of six nations: France, the United States, West Germany, Japan, Italy and the United Kingdom. Canada joined in 1976, changing the name of the forum from the G6 to the G7.