What Are Some Funny Bowling Team Names?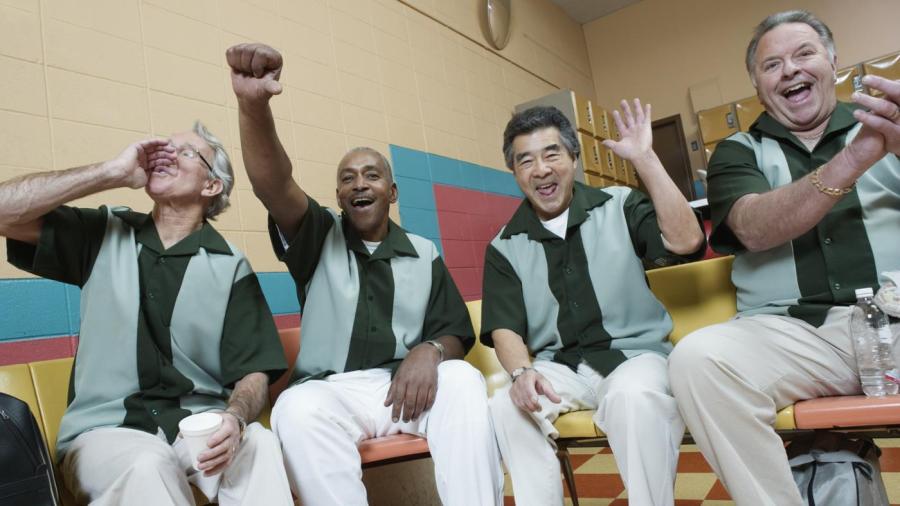 Humorous names for a bowling team include "I Can't Believe it's not Gutter!" and "Ebowla." The kind of name the team chooses depends in part on the circumstances surrounding the team. For example, a bowling team affiliated with a religious group may find names such as "The Holy Rollers" or "The Pin Commandments" to be ideal. Pop culture bowling team names are very fun and clever as well, such as "Les Miserabowls," "The Umpires Strike Back," and "The Incredibowl Hulks."
Specific professions, such as lawyers and bankers, also lend themselves to some creative bowling names. Some legal names include "Habeus Bowlus," "Crime and Pinishment," and "We've been Framed" while banking teams may prefer the names "Rolling in the Dough," "Bowling A-Loan," and "Spare Change." Team names can be chosen that focus on the level of the bowlers on the team. Professionals or especially ambitious players can choose from names such as "The 300 Club," "Ten Pin Wizards," and the "Lucky Strikes." Less experienced bowlers may enjoy the names "Gutter Fingers," "Alley-oops!" and "Lane Surfers." Regardless of all other circumstances, what truly makes a funny bowling name is the amount of creativity and thought put into perfecting the bowling team name.