What Fruits Are Known to Lower Blood Sugar Levels?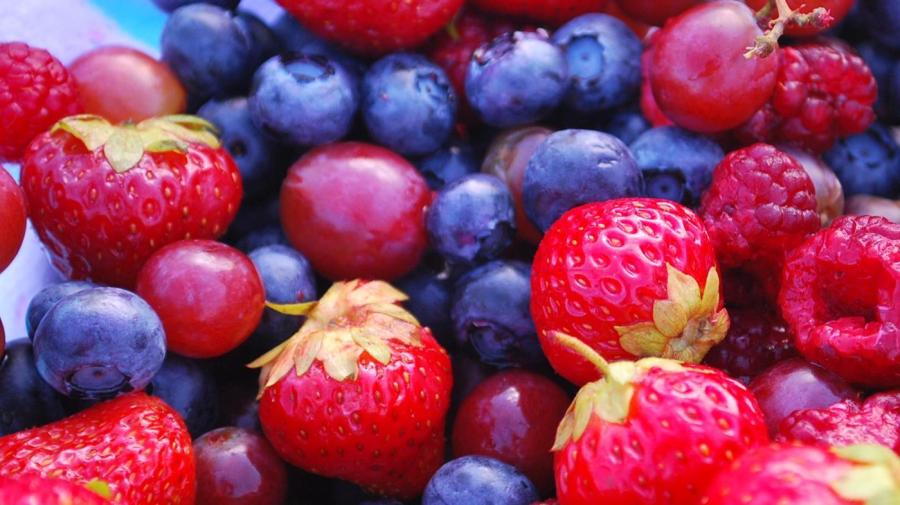 Fruits that are known to lower blood sugar levels include kiwi, black and white jamun, starfruit, grapefruit and berries such as strawberries, raspberries, blackberries and blueberries. Some low glycemic-index fruits that control blood sugar levels are citrus fruits, guava, melon, pineapple and cherries, says Health Me Up.
Fruits such as kiwi, black and white jamun, starfruit, citrus fruits and berries have low carbohydrate content. Additionally, they are rich in dietary fiber. Together, these two factors prevent blood sugar levels from peaking, explains Everyday Health.
Also, brightly colored fruits such as cherries, blueberries, blackberries, raspberries and strawberries are rich in anthocyanins that lower insulin resistance, which is an important cause for blood sugar levels going beyond the normal range in diabetics. Further, anthocyanins inhibit the action of certain digestive enzymes, thus retarding digestion and preventing spikes in blood sugar levels after food consumption. Another fruit that lowers insulin resistance and increases insulin sensitivity is avocado. This fruit is also rich in monounsaturated fatty acids, which are a vital component of healthy blood sugar diets, reports Healthline.
Consuming low GI fruits helps keep blood sugar levels in check as these have high fiber and fructose content. Some fruits that have low to medium GI are melons, pineapple, cherries and dried fruits such as raisins, dates and sweetened cranberries, says American Diabetes Assoication.