What Flowers Bloom in September?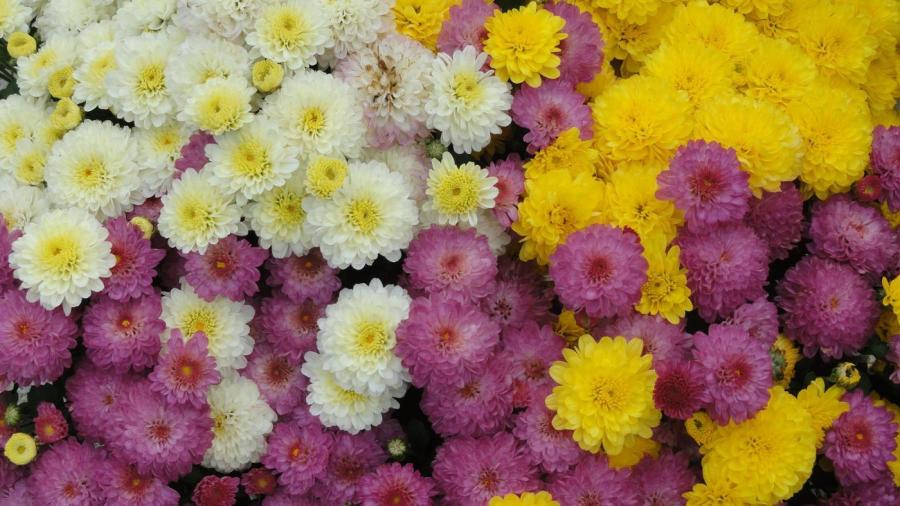 Many flowers and plants, particularly perennials, bloom in September, according to About.com. Some include the michaelmas daisy, mums, the perennial sunflower, goldenrod and stonecrop. Bunches Flowers adds coxcomb, "endless summer" hydrangeas and solidaster to the list of flowers that bloom in September.
The michaelmas daisy, which is a type of aster, is a daisy-like flower often seen in shades of pink, white, purple or blue, according to About.com. They grow until frost. Mums, or chrysanthemum, do best when they are potted into the ground and well-watered. They come in many different colors. The perennial sunflower attracts butterflies and birds with its floppy branching and fluffy gold color. Goldenrod remind gardeners of fireworks or "golden fleece" with their full fall blooms. Stonecrop, also known as "autumn joy" and sedum, looks good all throughout the year and does well in just about any garden where deer are not a problem.
Coxcomb, according to Bunches Flowers, has a silky texture and should be planted out of direct sunlight. Hydrangeas contain large, full blooms that need not be in direct sunlight; they are sometimes used dried in different bouquets. Solidaster is a finer plant that adds a splash of color and fullness to bouquets with its yellow appearance.