How Do You Fix a La-Z-Boy Recliner?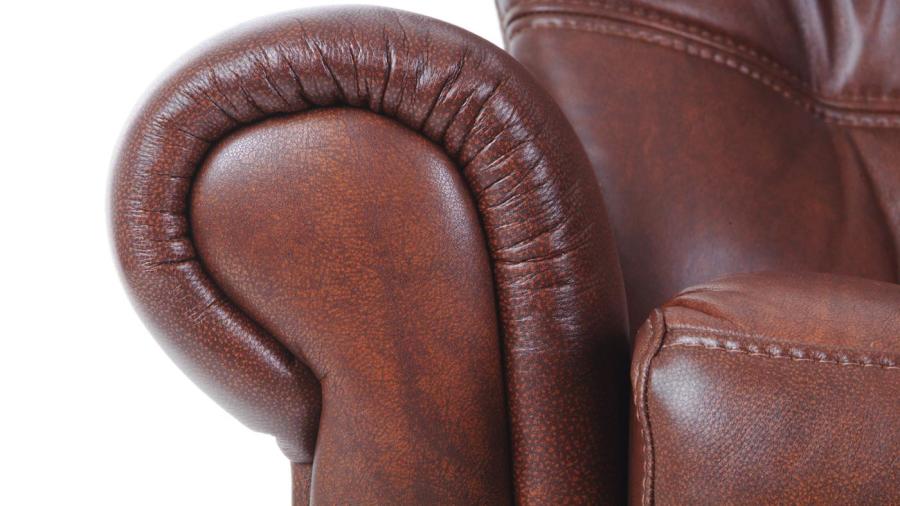 Flip the La-Z-Boy recliner upside down and disassemble the pawl and ratchet system to determine which parts must be replaced, then reassemble the system with replaced parts and screw it back into the chair frame. La-Z-Boy recliners bought from the company have a warranty, which means if the chair is still under warranty, the replacement parts might be free of charge.
Unfortunately, if the La-Z-Boy recliner's patented pawl and ratchet system is broken, the only way to make a reliable fix is to order replacement parts.
Expose and remove the pawl and ratchet system

Turn the La-Z-Boy chair upside-down to expose the frame and mechanical system. Unscrew the entire pawl and ratchet assembly from the chair's frame.

Disassemble the mechanical system

Once the pawl and ratchet system is out of the chair, manually unscrew the pawl cap and remove the pawl from the ratchet. Search for any broken springs, teeth or parts within the system.

Order replacement parts

After determining which parts are broken within the system, replacement parts can be ordered either from the La-Z-Boy website or from third-party websites.

Reassemble the fixed chair

Replace the broken parts with the new replacement parts and screw the pawl and ratchet system back together. Fit and screw the fixed assembly back onto the frame of the chair.
La-Z-Boy.com states that all of their authorized retailers are also repair centers. Find your local retailer at La-Z-Boy.com and contact them for specific hours and availability. You may need to take your recliner to the authorized retailer to get information on the repair.
The company offers limited warranties on all of its products, so your repair may be covered. Be sure to ask the retailer if the warranty covers the repair and be prepared to present a dated proof of purchase.