What Are the Five Types of Musical Instruments?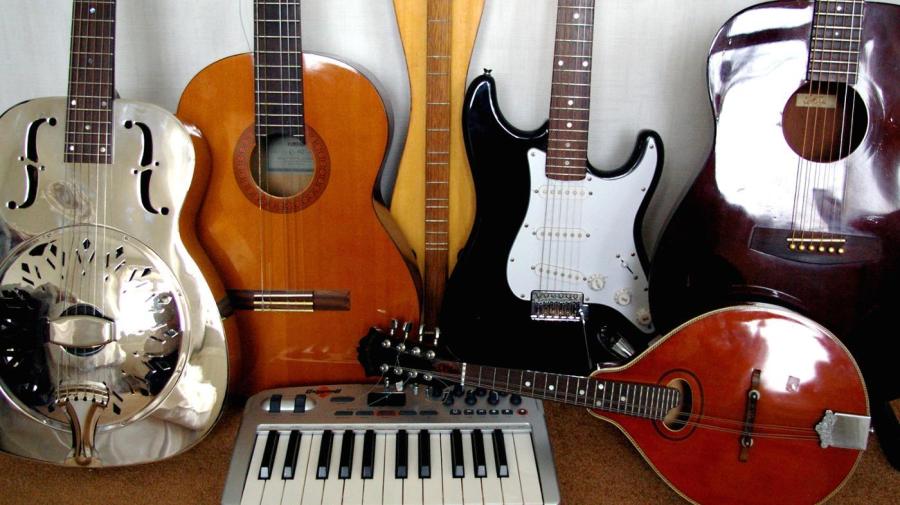 The five types of musical instruments are aerophones, idiophones, membranophones, chordophones and electronic instruments. Aerophones produce music through the vibration of air. Idiophones are instruments made of material that naturally create sounds. Membranophones make music through the vibration of a membrane or skin. Chordophones produce sound through the vibration of strings. The sound in electronic instruments are amplified or enhanced by electricity.
These categories are further broken down into subcategories, such as directly or indirectly struck idiophones, and plucked, shaken or friction membranophones.
Types of aerophones include recorders, panpipes, clarinets, saxophones, oboes, bassoons, bagpipes, trumpets, trombones, horns, tubas, cornets, bugles, organs, concertinas, mouth organs, and end-blown, side-blown and whistle flutes.
Idiophones include tapping feet, clapping hands, stamping sticks, bells, gongs, steel drums, slit drums, xylophones, cymbals, castanets, clappers and scraped instruments.
Membranophones include drums with membranes or skin stretched across their frames. A mirliton is also a membranophone. One example is a simple instrument made out of a comb and paper, and another example is a kazoo.
Chordophones include lyres, harps, lutes, guitars, ukeleles, banjos, violins, violas, cellos, basses, kits, zithers, dulcimers, clavichords, harpsichords and pianos.
Electronic and electrical instruments include synthesizers, electric guitars, electric basses, drum machines, electric pianos, electric organs, music boxes, chimes, carillons and theremins.