Who Was the First Person to Complete a Backflip on a Motocross Bike?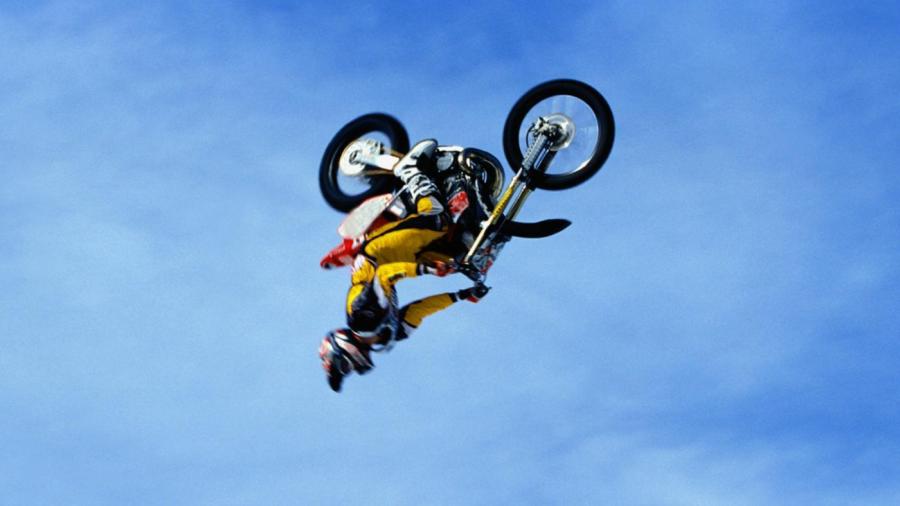 Though the backflip was once considered a physically impossible and dangerous move, Caleb Wyatt proved that it was possible by successfully executing a flip on a motorcycle in 2002. According to ESPN, Wyatt was the first person to correctly execute a full backflip on a full-size motorcycle; another professional rider, Carey Hart, attempted a backflip in 2001, but didn't successfully complete the trick. After Wyatt's successful execution of the single backflip, what was once considered a dangerously impossible stunt became a standard part of freestyle motocross competition.
Mike Metzger is another major name linked with the practice of turning backflips on a motorcycle during freestyle motocross, or FMX, competition. Metzger was the first person to successfully execute a backflip during X-Games motocross competition, and his skill at tricks such as the backflip earned him the nickname of the Godfather of FMX. However, in addition to having reached some of the highest highs in the sport, Metzger is also a cautionary tale. Though he was skilled enough a rider to execute many successful tricks, including the backflip, he was seriously injured while training in 2011. These injuries, which included damage to the spine, ended his riding career.