Unbelievable Behind-the-Scenes Facts from Little House on the Prairie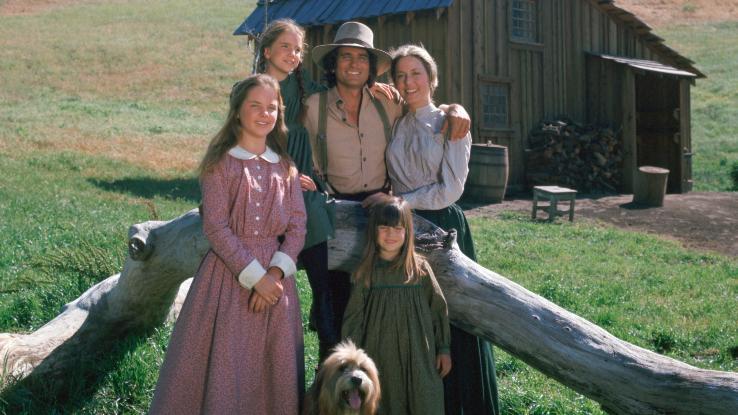 From 1974 to 1983, fans tuned in every week to watch what happened next to the Ingalls family on Little House on the Prairie. Based on Laura Ingalls Wilder's bestselling children's books, the television series inspired viewers with heartwarming, dramatic tales of families and friends living on the western prairie during the late 1870s.
To this day, fans still love the show's memorable cast, unforgettable storylines and wholesome values. However, like many shows, Little House on the Prairie had its share of behind-the-scenes secrets. Here are 30 unbelievable facts you never knew about America's favorite pioneer show.
Mary and Laura Ingalls Weren't Exactly Friends
Mary and Laura Ingalls seem to have the best sisterly relationship on the show. They are sweet and can always confide in each other about anything that's happening in Walnut Grove, Minnesota. However, Melissa Gilbert (Laura) and Melissa Sue Anderson (Mary) weren't exactly best friends on set.
Gilbert thought her TV sister was cold and stuck up, and she discussed their tense interactions in her autobiography, Prairie Tale. On the other hand, Anderson presented a different side to the story in her biography, The Way I See It. According to her, the two were just "very different." She doesn't remember interacting with her much on set.
Pa and "Half-Pint" Had a Falling Out
It's hard to imagine anyone not wanting to talk to Michael Landon (Charles). He played everyone's favorite TV dad on the show, but after Little House on the Prairie ended in 1983, Melissa Gilbert didn't speak to him for eight years. She didn't approve of his extramarital affair with makeup artist Cindy Clerico, whom he later married.
Despite their differences, Gilbert surprised Landon during a 1991 appearance on The Tonight Show, where Landon discussed his battle with pancreatic cancer. She spent the day with him, reconciling their friendship. Landon died one week later, so Gilbert chose the best time to finally forgive her TV dad.
Nellie's Wig Was Very Painful
Nellie Oleson (Alison Arngrim) is one of the most iconic "mean girls" in pop culture. She was the spoiled, manipulative rich kid who loved to bully Mary and Laura Ingalls at school. The daughter of Nels and Harriet, Nellie is known for her perfectly curled blonde locks. Although you may have thought the hair was completely natural, Arngrim wore a wig to create the look during the run of the show.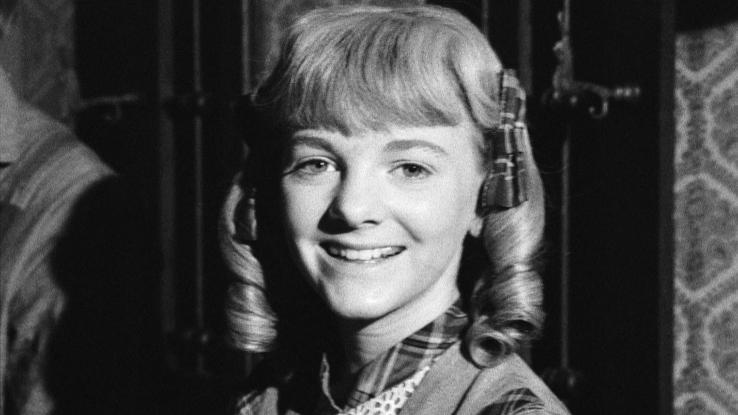 The wig was necessary because her own hair was too fine, and it was too difficult for the show's stylists to get the desired curls. However, the wig was attached so tightly to the young actress' head that it actually caused her scalp to bleed on several occasions. If Nellie spent too much time screaming on the show, maybe it was because her head was bleeding.
Michael Landon Loved Taking His Shirt Off
Michael Landon knew he had a good physique, which is why he loved showing it off on both Bonanza and Little House on the Prairie. He would often use any excuse to take his shirt off. The actor was definitely made to play in western TV shows.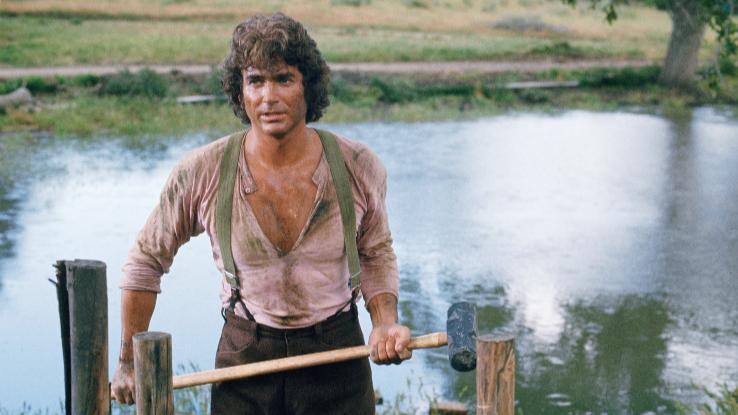 On Little House on the Prairie, Pa Ingalls sometimes suffered injuries during dramatic events. That meant he had to remove his shirt for treatment and recovery. At other times, the character would remove his shirt while he was engaged in heavy manual labor. Of course, you can't really blame Landon for being proud of his physique.
Melissa Gilbert Hated Her First Kiss
Some of the most beloved fan favorite episodes of Little House on the Prairie tell the story of Laura Ingalls falling in love with Almanzo Wilder (Dean Butler). Laura had a crush on the older man until he finally noticed her. Melissa Gilbert was just 15 years old when Laura married Almanzo. At 23, Butler was eight years older than her.
Gilbert commented that she was uncomfortable having her first kiss filmed for an audience of millions, especially when that kiss was with a man much older than her. Butler frequently commended Gilbert on her bravery when filming intimate scenes. The co-stars were friends on set and have remained close ever since.
Nellie and Percival Were Very Close
Although Melissa Gilbert struggled with first kissing Dean Butler on camera, Alison Arngrim and Steve Tracy (Percival Dalton) had no problem showing affection for each other. Nellie and Percival's relationship developed quickly on the show after starting out as a mutual hatred toward each other, and Arngrim and Tracy didn't mind all their kissing scenes.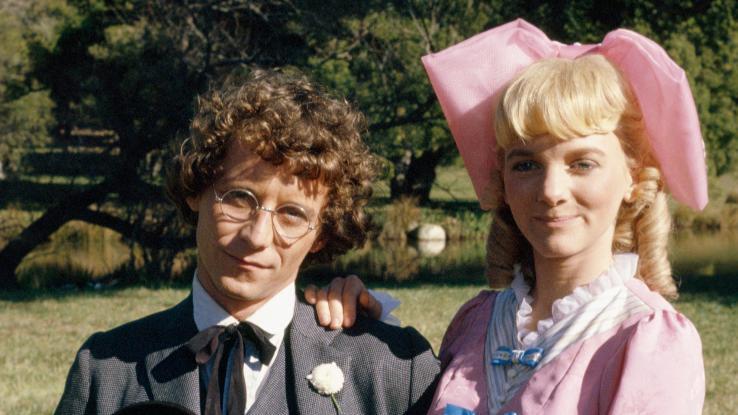 Although Tracy was homosexual, he was a trained actor who happily kissed Arngrim when the script called for it. In fact, Arngrim reportedly enjoyed embarrassing Gilbert with over-the-top acts of PDA. Arngrim and Tracy loved teasing Gilbert, and producers once told Gilbert and Dean Butler to take some inspiration from the on-screen couple.
Carrie Ingalls Was Played by Twins
Hollywood tends to cast multiple actors to play really young characters. This is because child labor laws forbid very young children from working too many hours in one day. This is difficult in the entertainment business because long workdays are very common. Producers of Little House on the Prairie found a way around this law in what is now a relatively common way.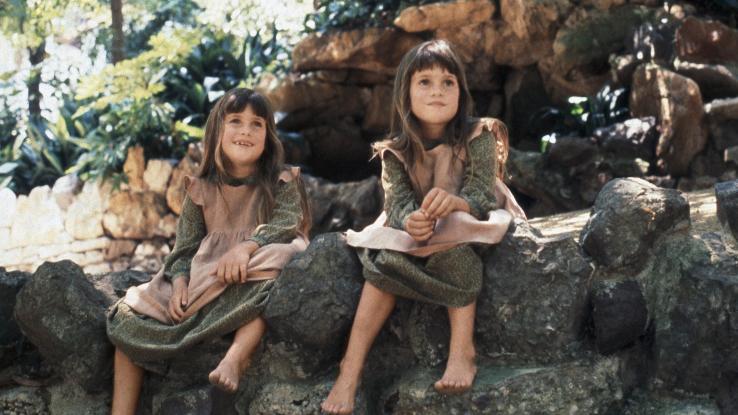 Carrie Ingalls is a minor character on the show, so she's not on screen nearly as much as her older sisters. Producers decided to cast twins Lindsay and Sidney Greenbush in the role. When the show required them to keep filming, they could substitute one twin for the other. This method was later used on other television shows, including Full House with Mary-Kate and Ashley Olsen playing Michelle Tanner.
Alison Arngrim Auditioned More Than Once
It's hard to imagine anyone playing Nellie Oleson besides Alison Arngrim. At the same time, it's difficult to picture Arngrim playing another character on the show. She was simply born to play Nellie Oleson. Apparently, the casting department felt the same way.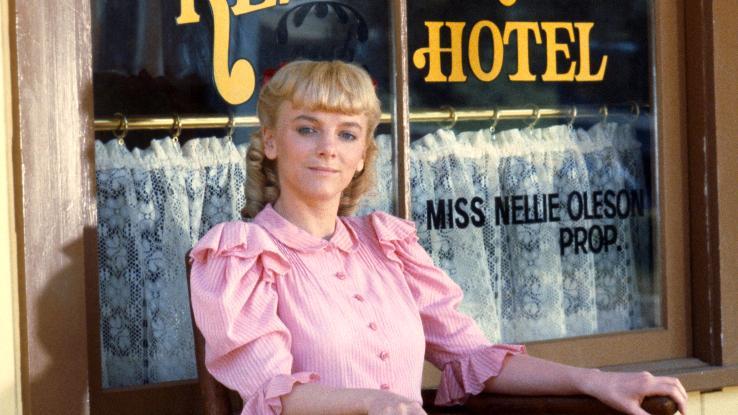 Arngrim originally auditioned for the role of Laura Ingalls. When she didn't get the part, she auditioned for the role of Mary. When she struck out again, Arngrim didn't give up. She auditioned a third time, this time for the role of Nellie Oleson. The casting department was impressed with how Arngrim — a sweet, kind young girl by nature — transformed into the manipulative, spoiled Nellie we all love to hate.
Michael Landon Thought He Was Too Short
Although Michael Landon knew he was attractive — especially shirtless, remember? — he still had his insecurities. Even though he has been ranked on TV Guide's list of the 50 Sexiest Stars of All Time, Landon was self-conscious about his height and thought he was too short.
A height of 5 feet, 9 inches is actually a fairly average height for adult men. However, his height bothered him because Charles "Pa" Ingalls is supposed to be a tall, rugged country man. Landon didn't feel he resembled this appearance. To camouflage his "short" stature, he frequently wore platform boots on set. This provided Landon with a few more inches of height and positioned him to look taller in the frame.
Taking Risks with Dark Topics
Little House on the Prairie might seem tame by today's standards, but the show was produced in the 1970s and 1980s — a completely different era when it comes to what was appropriate on TV. Many of the episodes focused on fairly wholesome stories and issues, including gatherings with family and friends and religious themes, but the show pushed the boundaries several times throughout its nine seasons.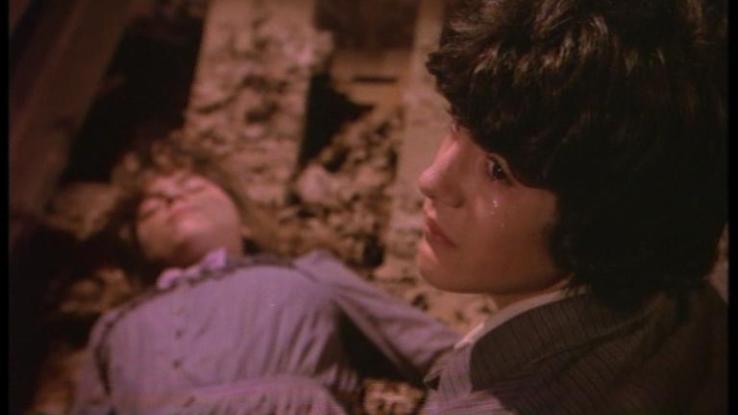 Some episodes deal with extremely dark topics, including poverty, abuse, rape, kidnapping, substance abuse and racism — issues you wouldn't expect to see on a mostly optimistic show that was popular with children. Many of these episodes were groundbreaking in terms of TV shows exploring sensitive, real-life issues.
Melissa and Jonathan Gilbert Aren't Speaking
Devoted fans of the show probably know that Jonathan Gilbert, who played Willie Oleson, is actually the adopted brother of Melissa Gilbert. They played rival friends on the show, and Laura was eventually Willie's teacher in Walnut Grove. In the later seasons of the show, Laura and Willie are very close friends, but that's not the case for the real-life brother-and-sister pair.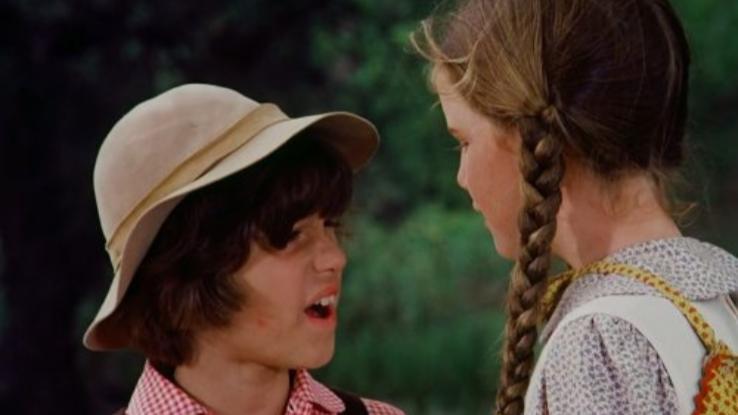 Melissa has remained in show business to some degree since Little House on the Prairie ended in 1983. However, Jonathan lives a private life as a stockbroker in New York. According to Melissa's autobiography, Prairie Tale, the two haven't spoken since Jonathan moved to New York in his early 20s. She claims she is unsure of the reasons, but we hope they reconcile their differences sometime soon. After all, family is family.
Michael Landon Had Gray Hair
Michael Landon seemed to have the best hair. Charles "Pa" Ingalls had luscious brown locks, but they weren't entirely natural. In fact, Landon's hair began turning gray in his early 20s, forcing the actor to rely heavily on over-the-counter hair dye to keep his hair brown, even while he was on Bonanza.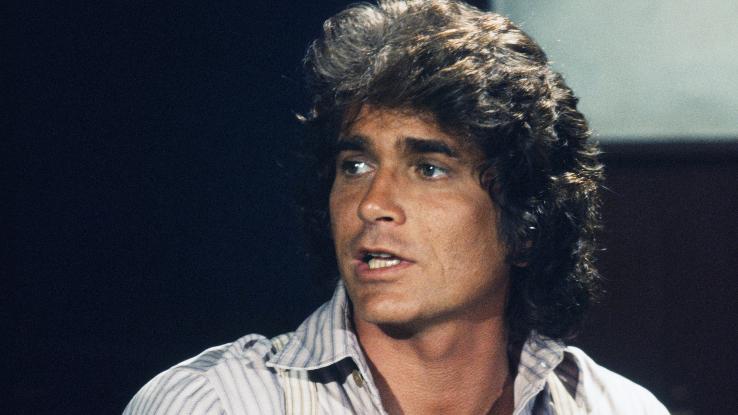 However, boxes of store dye were only good for a while. As he aged, Landon's natural hair color turned grayer and grayer. When the set lights hit his dyed hair, it began to cast an unnatural violet hue. Landon turned to professional help to make sure his hair looked just right, and it obviously worked.
Laura and Mary's Personal Love Lives
Melissa Gilbert had a thing for Hollywood bad boys, despite her goody-two-shoes persona on Little House on the Prairie. She dated Scott Baio, Tom Cruise and was even engaged to future Parks and Recreation star Rob Lowe. She also dated Michael Landon Jr., who she undoubtedly met through her TV dad. Gilbert ended up marrying actors Bo Brinkman and Bruce Boxleitner, but those marriages didn't last. Today, she's married to The West Wing and Field of Dreams star Timothy Busfield.
Melissa Sue Anderson also dated famous celebrities, including Lorenzo Lamas, Timothy Hutton and Frank Sinatra Jr. However, she ended up marrying screenwriter Michael Sloan in 1990. They currently live in Montreal, Canada, with their two children.
The Show Might Be Cursed
A popular fan theory says the show was cursed because several cast members died of cancer. Michael Landon died of pancreatic cancer in 1991, Victor French (Isaiah Edwards) died in 1989 of lung cancer and Kevin Hagen (Doc Baker) passed away in 2005 of esophageal cancer. In addition, Charlotte Stewart (Miss Beadle) is a breast cancer survivor.
At the very least, it's spooky how many cast members suffered from cancer. However, there might be a plausible explanation for these health crises. The show was filmed in California's Simi Valley desert, close to the site of a nuclear accident at the Santa Susana Field Laboratory in 1959. Working in this environment could be the reason so many cast members have battled cancer.
The Reason They Blew Up Walnut Grove
Fans will never forget the show's finale episode, where Laura Ingalls Wilder has the idea to blow up the town to seek revenge against a greedy real estate developer. It was a heartbreaking episode, but why did they decide to blow up the sets?
One theory suggests Michael Landon was upset about the show's cancellation, and he didn't want any other shows to be able to use the sets. However, producer Kent McCray has since explained that the decision was made for pragmatic reasons. When the show first rented the property, they promised to leave the area just as they found it when the show concluded. It was easier to blow up the sets than dismantle the houses and carry the pieces away.
Nellie and Laura Were Best Friends
On Little House on the Prairie, Laura Ingalls and Nellie Oleson are certainly not friends. They are constant rivals who spend a lot of time engaged in various conflicts. Nellie would play manipulative jokes on Laura, and Laura would sometimes have to seek revenge. Laura and Nellie hated each other so much that fans automatically assumed Melissa Gilbert and Alison Arngrim disliked each other.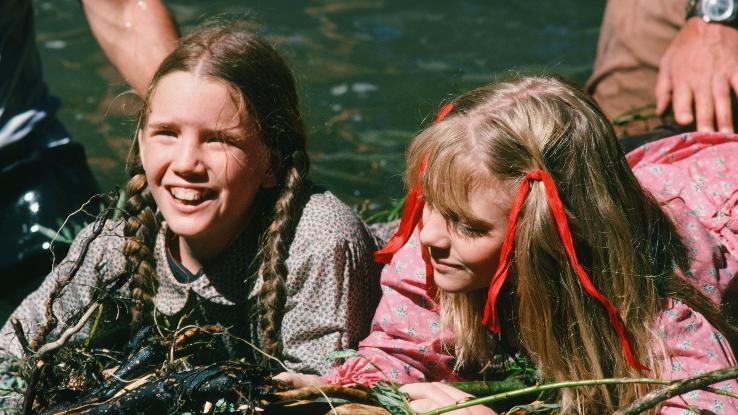 That wasn't the case at all. In fact, they were very close friends behind the scenes, and they remain friends to this day and still speak to each other on a regular basis. It took some serious acting to play such convincing enemies when they actually adored each other as friends.
Michael Landon Was a Jokester
Little House on the Prairie is a serious show at times. It focuses on what life was like living on the prairie during the settling of the plains, a time when people could become gravely ill with scarlet fever, diphtheria and other deadly diseases. That's why Michael Landon decided to keep things interesting on set. According to producer Kent McCray, Landon liked to pull hilarious pranks on his cast members.
Landon would sometimes scare people with tarantulas, snakes and frogs, and he even put a frog in his mouth at least once. Unfortunately, Melissa Gilbert was often on the receiving end of these pranks. However, it seems Landon wasn't the only jokester on set.
Laura and Nellie Pulled Pranks Too
As you just discovered, Melissa Gilbert and Alison Arngrim were very close friends behind the scenes. They played rivals on TV, but they loved goofing off together when they weren't needed for a scene. Sometimes, they even got into mischief together on set. Perhaps learning from Michael Landon, the pair pulled pranks on each other and the rest of the crew.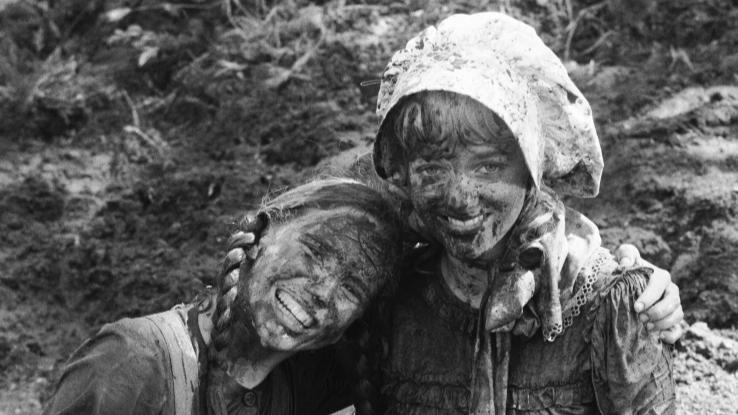 What was their favorite prank? The good old plastic wrap on the toilet seat trick, of course! Between Landon's constant pranks and Arngrim's and Gilbert's own sneaky mischief, it seems the whole crew had to keep an eye out for any pranks.
Sean Penn Was on the Show
This might come as a surprise to you, but Academy Award-winning actor Sean Penn actually began his career on Little House on the Prairie. It was a small role and easy to miss, even if you're a big Sean Penn fan. Penn's name didn't even appear in the credits of the two episodes he appeared in: "The Voice of Tinker Jones" and "Money Crop."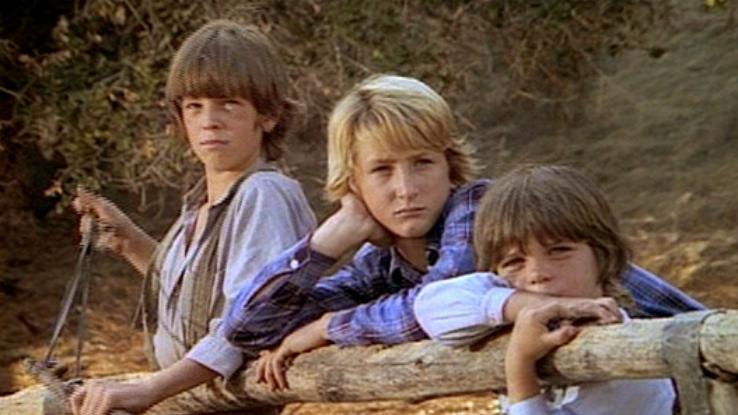 Penn played a school kid in both episodes. The young actor can thank his father, Leo Penn, for helping him get his first acting job. Leo directed several episodes of the show and pulled a few strings to get Sean a small role in two episodes. He's not the only one to include family members in the show.
Using Family Members as Cast Members
We already know Melissa Gilbert's brother, Jonathan Gilbert, appeared on the show. Besides including Sean, director Leo Penn also included his wife, Eileen Ryan, on the show as Mrs. Kennedy in the episode "The Voice of Tinker Jones." Ryan went on to be a fairly accomplished actress in her own right, appearing in several movies and television shows.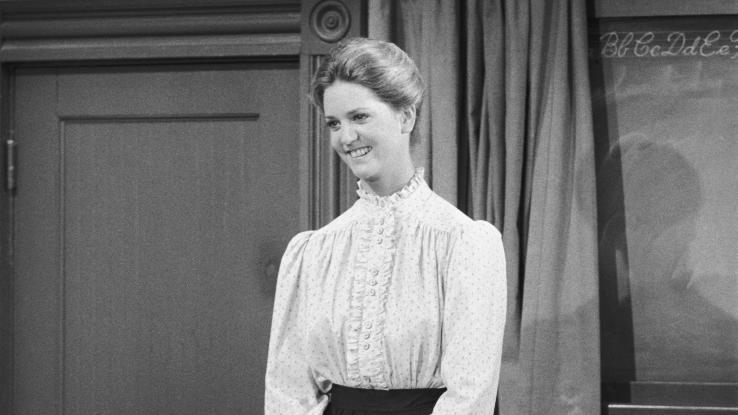 In addition, Walnut Grove's final schoolteacher, Etta Plum, was played by none other than Leslie Landon, Michael Landon's daughter. She appreciated her father's support and working on the show, but she didn't stick with acting. Instead, she now works as a clinical psychologist.
Copying from Bonanza
Before starring as Charles "Pa" Ingalls on Little House on the Prairie, Michael Landon gained fame as Little Joe Cartwright in the popular 1960's western series Bonanza. While on Little House on the Prairie, writers occasionally had a bad case of writer's block. When that happened, they borrowed old ideas from Bonanza and added new twists to the stories.
Notable rewrites include "A Matter of Faith," an episode in which Caroline Ingalls (Karen Grassle) has a deadly leg infection; "The Silent Cry," when The School for the Blind's caretaker, Houston (Dub Taylor), decides to become a farmer so he can adopt two orphaned brothers; and "He Was Only Twelve," in which James Ingalls (Jason Bateman) is shot and critically wounded.
Later Seasons Got Silly
Almost every television show has bad episodes, and many of them seem to occur toward the end of its run. Writers struggle to create interesting storylines after a while. As a result, they tend to occasionally "jump the shark" and write silly, almost ridiculous stories just to keep the show going.
Unfortunately, this happened with Little House on the Prairie. The plots of some of the later episodes went off the rails. For example, Mr. Edwards adopted an orangutan, and in another episode, he falls in love with Laura's blind childhood friend, Jane Canfield (Jill Schoelen), even though he's old enough to be her father. Albert Ingalls (Matthew Labyorteaux) also becomes addicted to morphine at one point. These episodes might be good reasons the show concluded in 1983. Maybe the writers were out of good ideas.
About the Famous Wheelchair Scene
One of the most beloved fan favorite episodes of Little House on the Prairie is "Bunny." In the episode, Nellie Oleson pretends she's paralyzed. Once Laura Ingalls learns that Nellie is faking her injuries, she decides to seek revenge on her. She pushes Nellie's wheelchair down a hill, shouting, "You're such a good friend, Nellie!"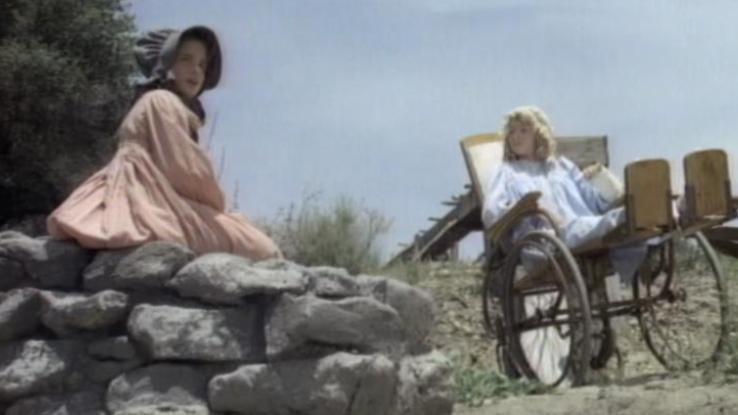 Alison Arngrim wasn't acting in this scene. She screamed in terror because she was told by a crew member that the brakes had been cut on the wheelchair. Naturally, Arngrim was scared to film the scene, especially since the cast she was wearing was actually from a real injury she sustained in a skateboarding accident. Yikes!
Was the Show True to the Books?
Laura Ingalls Wilder published the Little House on the Prairie books from 1932 to 1953. The book series inspired the television adaptation, and many fans have wondered if the show is true to the books. Unfortunately, the show is vastly different. Characters were changed or added, including Albert Ingalls, and many of the plots were fabricated by the show's writing team.
The show never intended to be a faithful adaptation of the books. When fans of the book series confronted Michael Landon, he responded, "Have you read the books? There's a chapter in there about how to make an apple fritter. I can't film that!" He wasn't wrong.
You Can Visit Walnut Grove
Everyone who watches Little House on the Prairie probably wishes they could visit Walnut Grove, Minnesota. Good news! You can. The town that served as the backdrop for the Ingalls family adventures is a real place, and you can visit it to honor the television show as well as Laura Ingalls Wilder.
Walnut Grove, Minnesota, now has its own museum, the Laura Ingalls Wilder Historic Home & Museum, dedicated to the author. She spent many days of her childhood next to Plum Creek, which runs north of the small town. The museum is a highly recommended tourist attraction for fans of the book series and the television show.
Mary Was Supposed to Marry John Sanderson
Originally, the script had Mary Ingalls marrying Isaiah Edwards' adopted son, John Sanderson (Radames Pera). However, it became obvious to the cast and crew that Melissa Sue Anderson and Pera didn't have any chemistry on screen. Rather than forcing the romance, the writers decided John would leave the show, following the plot of the books.
Shortly after, Mary became blind due to contracting scarlet fever when she was younger. She went to a school for blind, where she met her future husband, Adam Kendall (Linwood Boomer). Anderson wasn't too thrilled her character went blind. In an interview, she said, "Either I was just there not doing much or going through some tragedy. I couldn't take it anymore. It became too soap opera-ish."
Michael Landon Had a Strong Work Ethic
Alison Arngrim credits Michael Landon for teaching her to have a strong work ethic and discipline. Landon had no tolerance for any cast member who exhibited harmful behaviors during their time on the show. He wanted the child actors to learn to act professionally on the job and in their personal lives.
Arngrim commented, "He expected his child actors to be professionals. He tolerated no drama. I always like to describe the cast as 'No arrests. No convictions.' And it was because of the discipline instilled by Michael Landon." It's nice to know that Charles "Pa" Ingalls was just as much of a fatherly figure off camera as he was on the show.
Harriet Oleson and Pa Ingalls Didn't Get Along
Harriet Oleson (Katherine MacGregor) is the town gossip of Walnut Grove, Minnesota. She is always involved in everyone's business, and she can be fairly judgmental. Apparently, MacGregor and Michael Landon weren't too friendly toward each other behind the scenes either.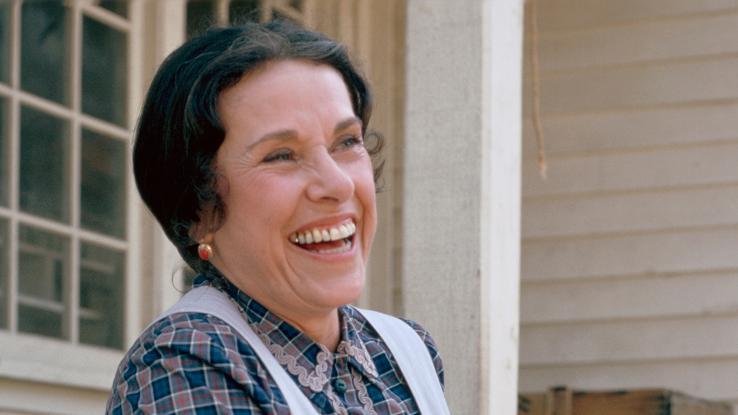 MacGregor didn't appreciate Landon's work ethic, particularly how he expected the child actors to be professionals. Other cast members agreed that Landon was stubborn about making sure a scene was filmed just right. He was a perfectionist, but MacGregor wasn't afraid to share her own opinions about the filming of several scenes. This resulted in clashing personalities and serious friction between the pair.
Melissa Gilbert Went Through Puberty Too Soon
Becoming a teenager is a confusing, tough time for adolescent boys and girls, but imagine going through puberty when you're supposed to rely on your young looks to play a beloved character. Little House on the Prairie was filmed over a nine-year period, which meant Melissa Gilbert had plenty of time to grow from a young child into a young woman.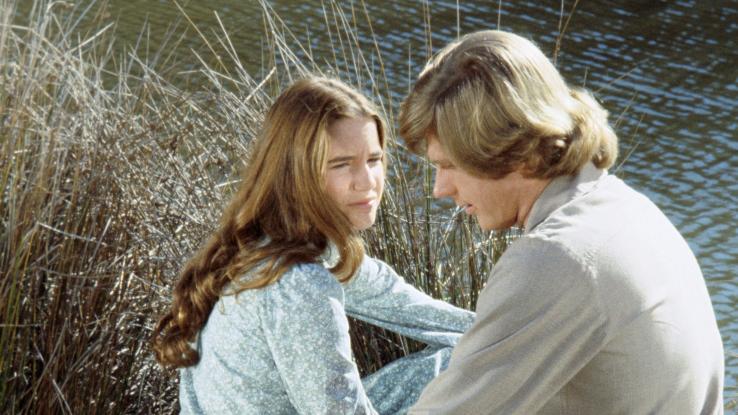 When Gilbert went through puberty sooner than producers had hoped, she had to wear tight, uncomfortable binding around her chest to hide her changing figure. If the actress ever looked uncomfortable in a scene when she was a teenager, it's probably because she was wearing tight clothing. She's not the only person who was ever uncomfortable on the set.
People Fainted on Set
Even though the show was set in a small Minnesota ranch town, Little House on the Prairie was filmed in hot, sunny Simi Valley, California. The wide-open space and rural backdrop provided the perfect filming location for the late 19th-century pioneer drama, but there was one problem: It was far too hot.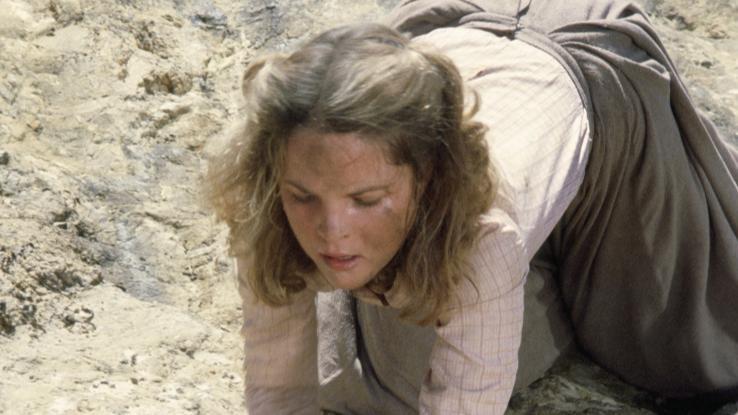 Alison Arngrim passed out in the 100-degree heat while filming the show's second episode. Of course, she was wearing heavy period clothing and a hot wig, so it's no surprise she passed out. In addition, the show's assistant director also fainted. Maybe the heat is the real reason Michael Landon liked to take his shirt off. We can't really blame him.