What Are Examples of Candy Bar Names?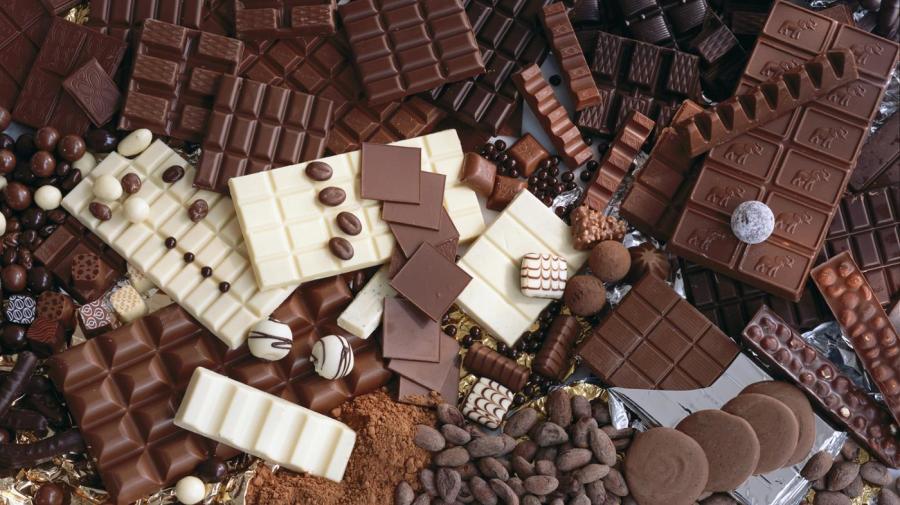 Examples of names of prominent candy bars include Mars Bar, Three Musketeers, 5th Avenue, Zero, Oh, Henry! and Pay Day. Other candy bar names are Baby Ruth, Snickers and Butterfinger.
Further examples of candy bar names are Hershey Milk Chocolate, Twix, Sky Bar, Whatchamacallit, Caramello, Mounds, Almond Joy, Milky Way, Krackel, Mr. Goodbar, Kit Kat, Nestle Crunch, Take 5, 100 Grand, Clark Bar, Chunky, Reese's Peanut Butter Cup, Dove Bar, Galaxy, Marathon and Milkshake. Additional examples are Mr. Big, Nestle Milk Chocolate, Nestle White Chocolate, Nickel Lunch Bar, Nutrageous, Reese's Fast Break, Lindt Pistache, Rocky Road, Reggie Bar, Rittor Sport, PowerHouse, Old Faithful, Hershey's Smores, Toblerone, U-No Bar and Taza Stone Ground Chocolate Bar.
Some more names are Sucre Artisan Chocolate bar, Smooth Sailin', Reese's Crispy Crunch, Noisette, Nut Goodie, Mountain Bar, Neopolitan Coconut Slice, Cadbury Dairy Milk Bar, M-Azing, Lulu's Chocolate Bar, Maracaibo 65, Kinder Bueno, La Fama, Idaho Spud, Hershey's Special Dark, Hershey's Creamy Caramel, 98% Cocoa Stevia Bar, Club Sandwich, Mallow Cup, Denver Sandwich, Fruit'n'Nut Bar, Forever Yours, Grand Slam and Menthe. Nut Lovers, PB Max, Charleston Chew, Caravan, Rally Bar, Chicken Dinner, Five Star Caramel, Flake, After Eight, Bar None, Boost, Breakaway, Bounty, Bournevile, Bun, Chai, Heath and Seven Up are also names of candy bars.