Final Farewells: Every TV Show Coming to an End in 2020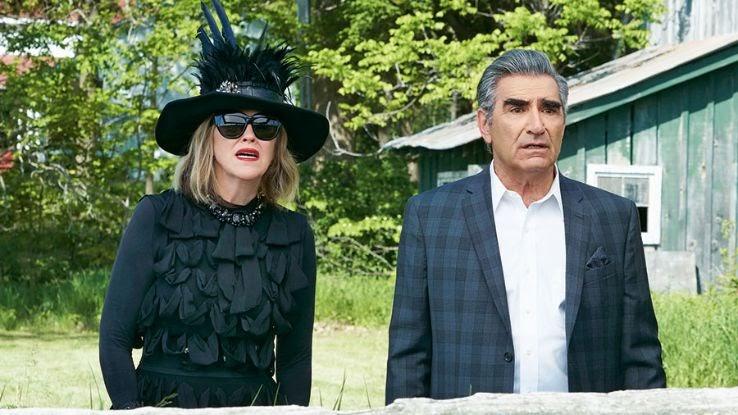 Everyone has a favorite show — or two or three. With streaming services competing with basic and premium cable for viewers, there's more to watch than ever before. However, as this new era of television continues to expand, it's inevitable that many of your old favorites will be canceled to make room in budgets and lineups for potential new hits.
From ABC to HBO to Netflix, all the networks and streaming services have announced shows that won't be back next fall. Grab some tissues and get ready to say goodbye to all the television shows that will be coming to an end in 2020.
13 Reasons Why
Based on author Jay Asher's hit novels, Netflix's 13 Reasons Why will be coming to an end after its upcoming fourth season in 2020. Executive produced by singer Selena Gomez, the show follows the fallout at a high school after the suicide of a girl who left tape recordings for 13 different students who all played a part in her death.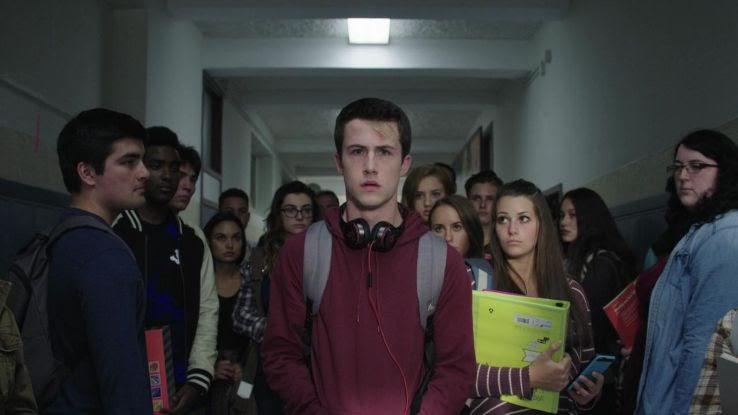 Met with its fair share of controversy for depicting real issues in graphic detail, 13 Reasons Why will be remembered for sparking important conversations through very unconventional means.
The 100
The 100, the CW's post-apocalyptic sci-fi teen drama (a mouthful, to be sure), will conclude after its seventh season next year. Set 97 years after nuclear fallout destroys much of civilization (and the planet along with it), the series follows 100 juvenile delinquents forced to return to earth for sentencing — and potential repopulation.
A hit among critics and audiences alike, The 100 will undoubtedly be missed on the network that prides itself on its slew of teen dramas. Here's hoping that the series finale gives some much-needed answers to fans.
Arrow
Another one of the CW's hit television programs will be ending in 2020: Arrow. Credited with kicking off their now-massive DC universe comprised of such shows as The Flash, Supergirl, Batgirl and Legends of Tomorrow, the very first of their comic book adaptations will have put in eight seasons by the time the series finale airs.
Following a billionaire who was presumed dead for five years before returning as a hooded, bow-and-arrow-wielding vigilante, Arrow has been a fan favorite since its premiere back in 2012. The actors were ready to move on, but it will be dearly missed.
Blindspot
A mystery-thriller of a different breed, NBC's Blindspot has been a captivating little drama since premiering back in 2015. Ever since Jane Doe appeared in Times Square — memory wiped, completely nude and covered in tattoos — the FBI has stopped at nothing to figure out who she is, where she came from and what her many tattoos might mean to a larger web of organized nationwide crime.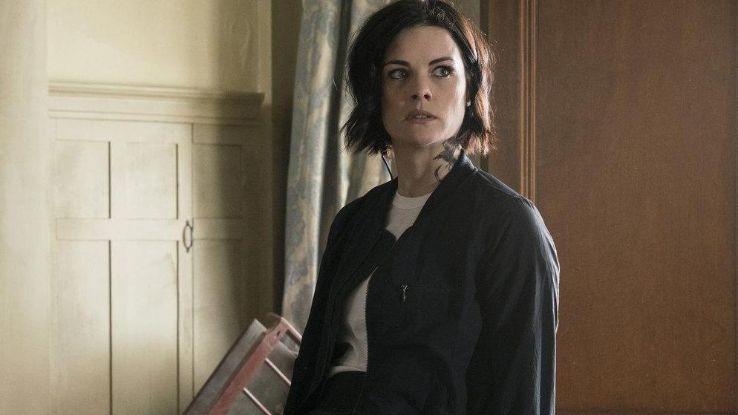 Starring Jaimie Alexander of the Marvel Cinematic Universe's first two Thor films, Blindspot's end comes at the close of the upcoming fifth season. Most of the mystery surrounding Jane has been solved, so here's to hoping for a happy ending.
BoJack Horseman
One of Netflix's earliest original series, BoJack Horseman is an adult cartoon that lampoons the lifestyles of the rich and famous — more specifically, the lifestyles of washed-up former stars. Starring Will Arnett as the titular BoJack, the show follows a horse who used to star in a sitcom but now spends his days searching for meaning in Hollywood.
As Netflix moves toward a production model consisting of shorter series runs, it's no surprise that BoJack Horseman is wrapping up at the end of its upcoming sixth season.
Claws
Comedian Niecy Nash has been entertaining audiences ever since her very first episode of Reno 911! back in 2003. TNT's original series Claws finally gave her the opportunity to return to TV.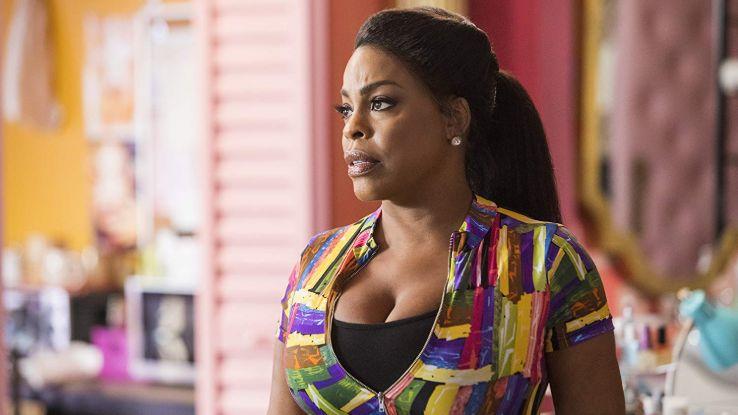 Following the lives (and crimes) of some Florida nail salon employees, Claws has been an incredibly enjoyable and clever show since debuting back in 2017. It will come to an end in 2020 after the completion of its fourth season, clocking in at 40 episodes over three years.
Corporate
Plenty of comedies come and go, especially on Comedy Central, but every once in a while there's one that stands out above the rest. Corporate — a dark, cynical look at the ins and outs of a Junior-Executive-in-Training at a generic multi-national corporation — happens to be one of them.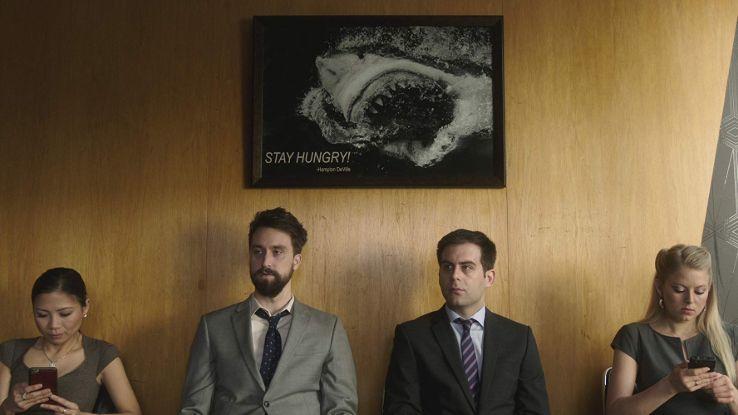 Edgy and hilarious but criminally underwatched, the show will come to an end after its upcoming third season in early 2020. It's refreshingly sardonic and deserved some more seasons, but three is still a whole lot better than none.
Criminal Minds
Clocking in at a whopping 15 seasons, Criminal Minds — one of CBS's most popular original series — will be concluding in the spring of 2020. Following the cases of the FBI's Behavioral Analysis Unit, the show examines how the team is able to profile dangerous criminals in an attempt to anticipate their next moves.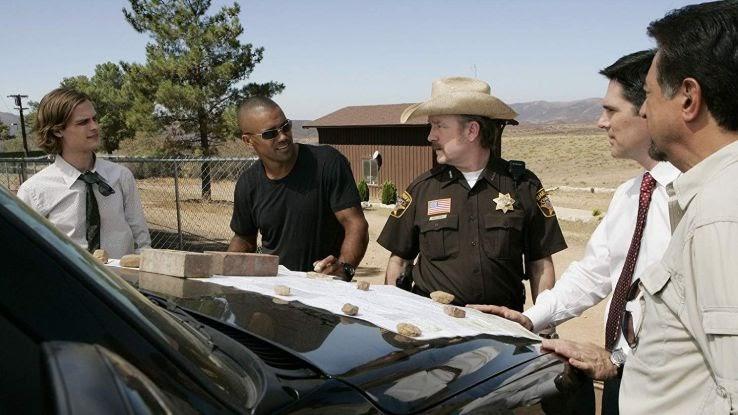 With more than 300 episodes by the end of its final season, Criminal Minds undeniably made a huge impact on the genre of crime procedurals. Others may come and go, but this show is likely to always rise above them.
Dark
Surprisingly, a German series made a huge impact on American audiences a few years ago. Titled Dark in both the U.S. and Germany, the show is a family drama with a gritty, supernatural twist. Even though it just premiered in 2017, the show will wrap up after its third season in 2020.
Never failing to take its audience for a wild ride, Dark twists and turns through time from 1986 to today, as the residents of a small German town try to locate two missing children. Hopefully, the conclusion will be as satisfying as the show.
Dear White People
Based on the 2014 feature film of the same name, Netflix's Dear White People follows a group of black students trying to navigate college life at a predominantly white Ivy League school. After premiering in 2017, the show will finish its run after a fourth and final season in 2020.
Praised by critics for his handling of race and discrimination in the Information Age, Dear White People creator Justin Simien will no doubt go on to work on some more culturally relevant films and television shows in the future.
Empire
FOX's music dynasty drama Empire completely shattered expectations during its first season back in 2015. At first growing exponentially unlike any other series at the time, Empire eventually leveled out and remained steady.
Starring Terrence Howard and Taraji P. Henson as a music mogul in search of a successor and his ex-wife looking for her fair share, Empire has aired for six seasons — a noble run, to be sure — and wraps up in the spring of 2020. Don't be surprised when these actors book other huge roles later.
Fresh Off The Boat
When Fresh Off the Boat premiered in 2015, it was the first network comedy focused on an Asian-American family since Margaret Cho's show All American Girl in 1994. The show, based on Eddie Huang's memoir of the same name, follows a Taiwanese family as they open up a steak restaurant.
The show will end in 2020 after 6 seasons, but some of the cast would have preferred it to have ended sooner. Upon learning of the show's renewal, lead actress Constance Wu tweeted (and deleted), "So upset right now that I'm literally crying. Ugh." She explained that she had to give up other film projects, but will reluctantly be present for the show's ending.
Fuller House
Netflix really caused quite a stir when it brought back hit family sitcom Full House for a sequel series titled Fuller House in 2016. Despite pulling in huge viewing numbers and bringing back the entire cast — except the Olsen twins, who have retired from acting and moved on to fashion design — Fuller House will be concluding after its fifth season in 2020.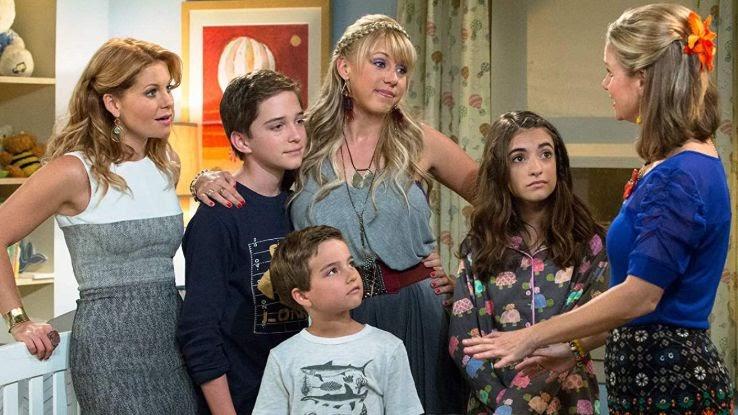 A whole plethora of issues led to the show's untimely conclusion, including misconduct allegations against its creator, Jeff Franklin, and potential jail time for one of its stars, Lori Loughlin. Word has it Michelle Tanner (the Olsens) will continue to remain MIA for the final season.
Future Man
Seth Rogen and Evan Goldberg established themselves as two serious talents back when they released their film Superbad in 2007, but it wasn't until 2016's Preacher that they were respected as legitimate TV producers. Hulu's Future Man was their second TV project, and it's coming to an end after the third season in 2020.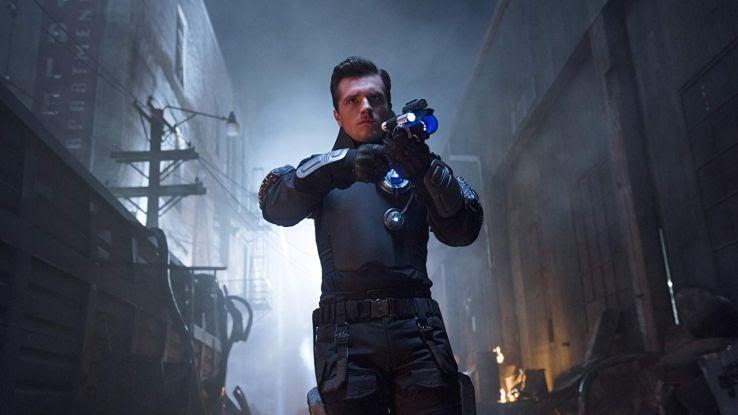 Following a full-time janitor and recreational gamer, Future Man sees this average joe (played by The Hunger Games' Josh Hutcherson) taken to the future by time travelers in a last-ditch effort to save humanity from its imminent destruction.
GLOW
GLOW, inspired by the 1980s' cheesy sports program Gorgeous Ladies of Wrestling, is Jenji Kohan's second Netflix production to premiere (and the second to come to an end). Considering the success of Orange Is the New Black, it's no wonder Kohan was given another show, and GLOW proved to be nearly as successful.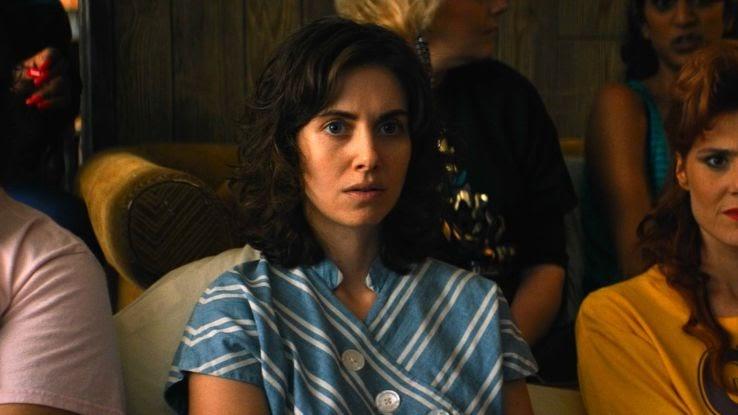 Following the personal and professional lives of a group of charismatic female wrestlers in 1980's Los Angeles, GLOW is slated to come to a close after the end of its forthcoming fourth season in 2020.
Goliath
When Amazon first started producing dramatic TV shows in 2015, skeptics weren't sure whether any program would succeed. And then came Goliath. Billy Bob Thorton has been praised for his performance as the brilliant but down-and-out lawyer Billy McBride, winning a Golden Globe Award for Best Actor in a Television Series, Drama. 
Will Thorton's McBride ever get justice from the corrupt legal system that favored the rich and powerful throughout the show? Viewers will find out when its fourth and final season airs later in 2020. 
The Good Place
It may sound bizarre in theory, but a fantasy comedy that frequently explored ethics and philosophy turned out to be a critical darling for NBC. The Good Place has received plenty of praise for its originality and writing, but sadly, will come to a close in late January.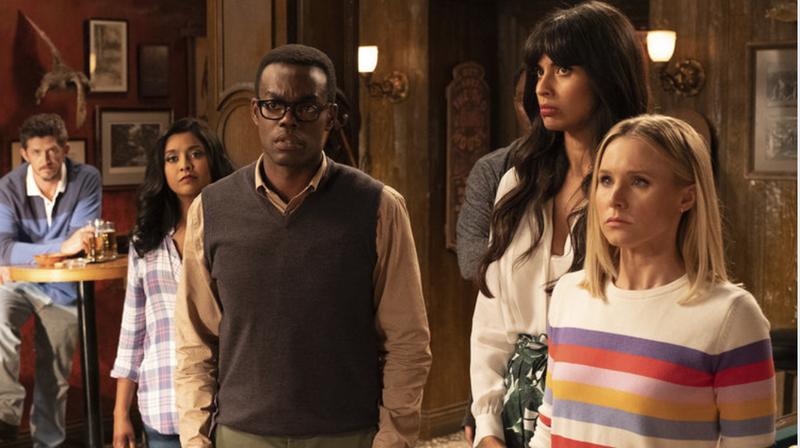 As Kristen Bell's Eleanor starts to welcome humans into the "Good Place" at the start of Season 4, things really begin to unravel. Will the show's finale answer life's biggest questions, or will we be left in a philosophical debate over whether there is an "answer" to anything? We'll find out in the series finale on January 30th.
Grace and Frankie
Over a decade after its finale, fans continue to demand NBC's hit sitcom Friends return for another season. Series creator Marta Kauffman vows to never dip back into that well, insisting that fans should focus on her current projects instead — shows like Netflix's Grace and Frankie.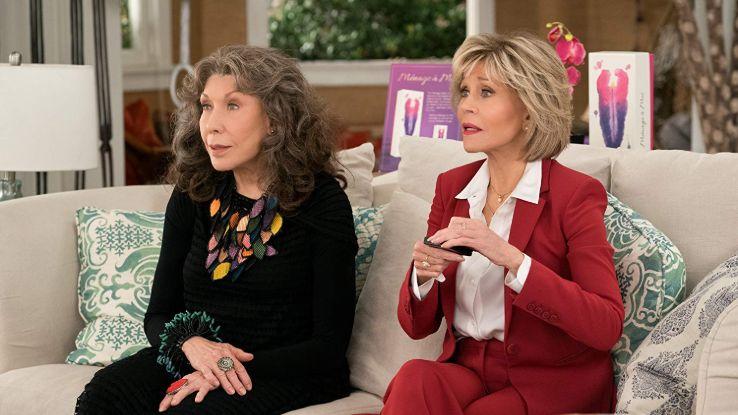 Starring Jane Fonda and Lily Tomlin as two frenemies forced to come together and support each other when their husbands confess a huge secret to them, Grace and Frankie will be one of Netflix's longest-running original series when it closes up shop. The series will run a total of seven seasons by the end.
Homeland
Back at the start of the decade — smack-dab in the middle of the boom of Prestige TV — Showtime released its CIA drama Homeland to plenty of praise and criticism. Starring Claire Danes and Mandy Patinkin, the show will have aired eight seasons by the time the series finishes next year.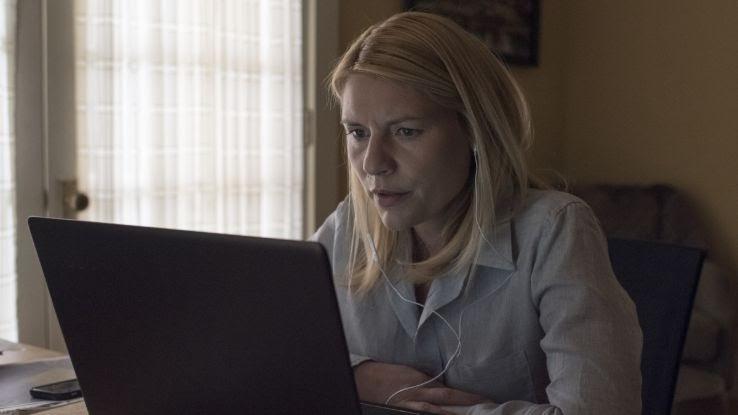 Dealing with very touchy and quite controversial subject matter, like terrorism and war in the Middle East and at home in the States, Homeland faced its fair share of approval and disapproval among critics and audiences. Regardless, it never shied away from hard topics and the cold reality of the truth.
How to Get Away with Murder
Shonda Rhimes has done so much work over at ABC that they actually invented a word for her extensive list of programs: Shondaland. How to Get Away with Murder was one of her first non-Grey's Anatomy-related projects to air back in 2014, and it will soon be wrapping up at the start of 2020.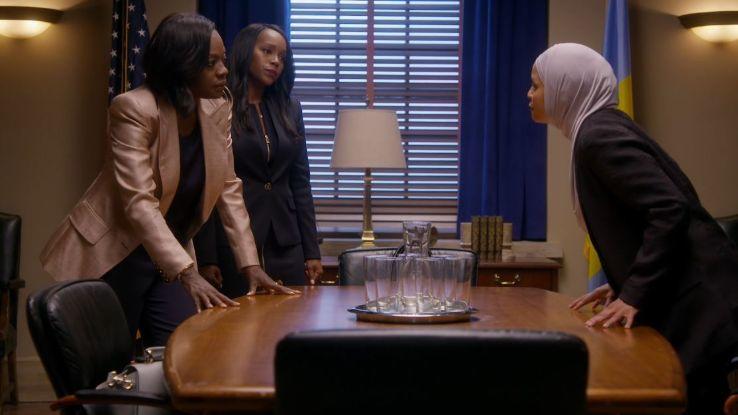 Following a group of super-intelligent law students and their clever criminal defense professor, How to Get Away with Murder shows what would happen if these law experts became wrapped up in a deadly crime of their own. The twists and turns have always been shocking, and the show will be sorely missed by fans.
Lucifer
Netflix is known for reviving shows that get canceled on other networks. Naturally, those revived shows eventually end up being canceled a second time. Lucifer, which premiered on FOX in 2015 and then moved to Netflix in 2018, is one such example. It will wrap up after its upcoming fifth season.
Based on a comic book character created by Neil Gaiman, Lucifer imagines a world where the devil gets bored with his life in hell and decides to start over in Los Angeles, California. It sounds absurd, but it had an irresistible charm and was successful.
Agents of S.H.I.E.L.D.
Considering the immediate success of the launch of Disney's streaming service, Disney+, and its extensive list of Marvel-related programs, it's not at all shocking to learn that their earliest attempt at a live-action MCU series will be coming to a close next year. Starring a revived Agent Coulson, the show followed the ins and outs of the Strategic Homeland Intervention, Enforcement and Logistics Division.
Despite the huge popularity of the MCU movies, Agents of S.H.I.E.L.D. was never as popular as Disney expected. Its upcoming seventh season will also be its last.
Modern Family
ABC's Modern Family made stars out of almost every one of its (several) leads. Following three very different families, all linked together in the larger family tree, the series has been beloved for more than a decade and has aired more than 250 episodes. The show is definitely a bonafide hit.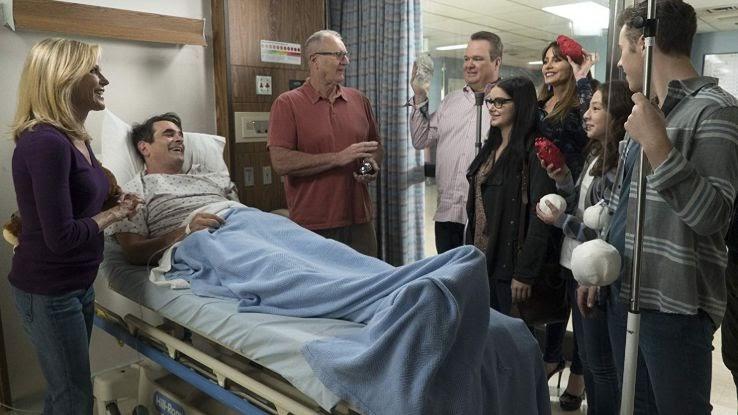 Still, all good things must come to an end — especially after 11 seasons. Stars Ty Burrell, Sofía Vergara, Jesse Tyler Ferguson, Julie Bowen and a slew of other supporting actors will no doubt move on to other projects.
Power
When thinking of the premium cable networks with the most notable original series, Starz might not be one that comes to mind first. With that being said, the series Power, which has aired since 2014, proves that the network has the potential to put out some really great content.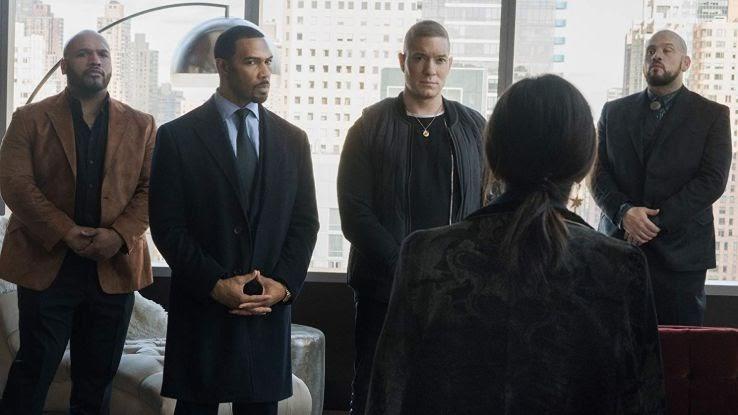 Despite this, the show will be coming to an end in 2020. Spanning six seasons, Power tracks a wealthy New York City club owner who leads a double life as a drug kingpin in the city's dark underbelly.
The Rain
Netflix's Danish series The Rain is a real oddity — both in the subject matter and in the production. Following two siblings in search of safety after a nasty virus wipes out a vast majority of the population, The Rain proved to be a hit because of its thrilling sci-fi elements.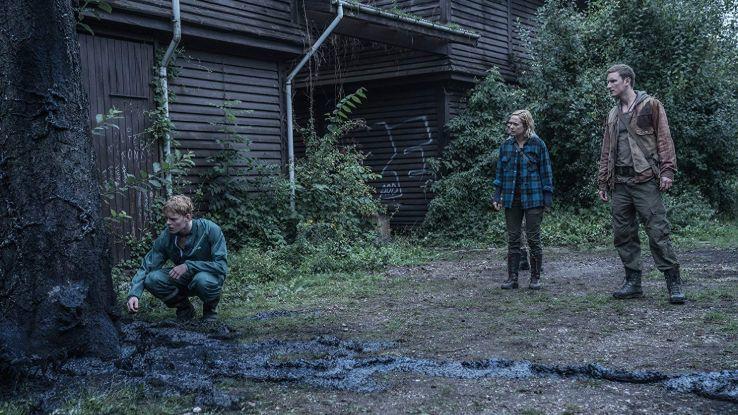 After just three seasons, the show will provide fans with answers. With a first season clocking in at eight episodes and a second at six, the show will be wrapping up after the third season in 2020.
The Ranch
Netflix found itself a goldmine when it first released The Ranch in 2016. Set in the fictitious small town of Garrison, Colorado, the show follows the events of the Bennett family, a dysfunctional bunch of ranchers who are trying to keep the family business afloat.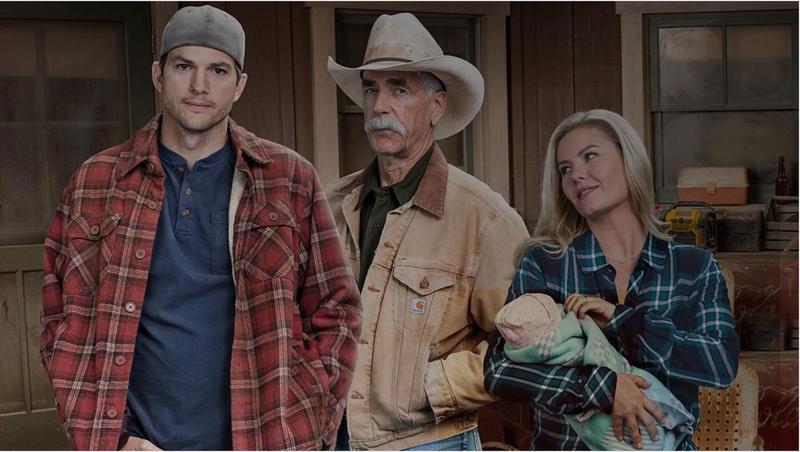 The show made history as the streaming service's first comedy, as well as its first attempt at producing 20-episode seasons. Once fans reach the finale, they can keep the show's spirit alive thanks to Netflix's country music-filled soundtrack that goes on sale the day of the show's release. 
Schitt's Creek
Thanks to Netflix, Pop's Schitt's Creek managed to be a much bigger success than it had any right to be on such a small network. Compared to channels like FOX or HBO, Pop certainly pales in comparison. Still, with its popularity online, Schitt's Creek catapulted to new heights.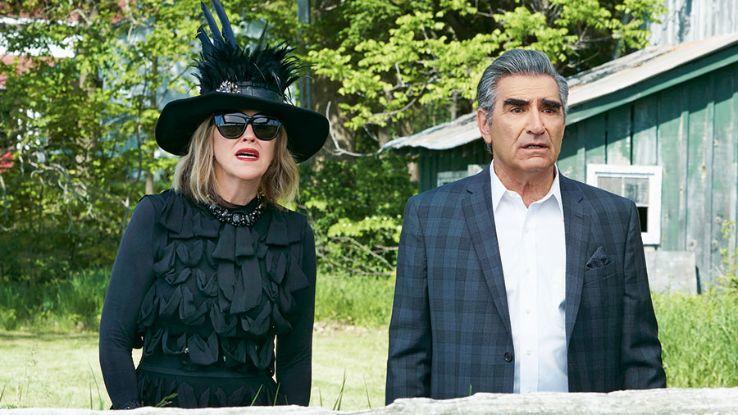 Eugene Levy and Catherine O'Hara have always been stars, and Schitt's Creek confirms it. No matter how successful, though, the show still had to conclude sometime. For Schitt's Creek, that "sometime" will be after the completion of its sixth season in 2020.
The Spanish Princess
While initially envisioned as a limited series for Starz, The Spanish Princess proved to be a big enough success that the network granted it another installment in order to see the story through to a fitting conclusion. This means that, despite its popularity, it will still be coming to a close in 2020.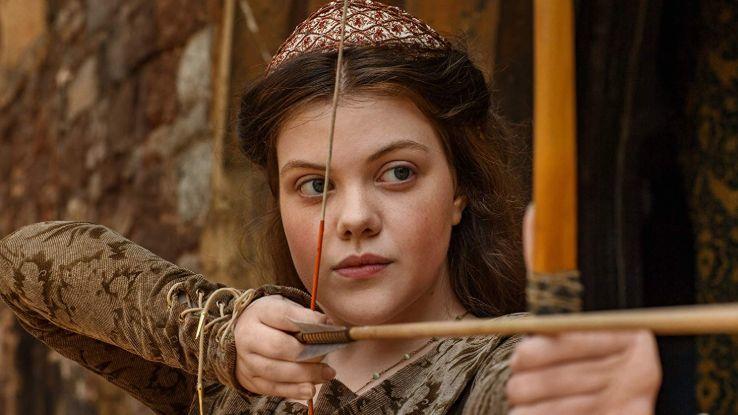 Following Catherine of Aragon, Princess of Spain, The Spanish Princess is an expertly made period piece that tells a story of royal aspirations and cut-throat politics. More seasons would be nice, but fans should feel lucky to have the two.
Strike Back
Cinemax might not be cranking out as many originals as its rival premium cable networks, but the shows that it does make definitely deserve some high praise in their own right. Strike Back, which dates back to 2010, is one such program.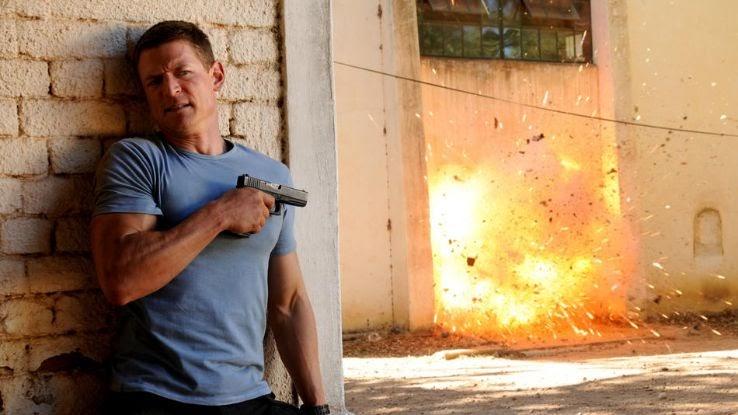 Tracking a group of secret British intelligence officers, Strike Back shows what it's like to be a member of an elite task force carrying out missions across the globe. After eight seasons spread across 10 years, Strike Back will carry out its final mission in 2020.
Supernatural
Jared Padalecki made a great impression when he played Rory's love interest on the CW's classic dramedy Gilmore Girls in the early 2000s. As a result, he scored a leading role on their upcoming sci-fi fantasy series Supernatural in 2005. An impressive 15 years later, Supernatural is just now on its way out the door.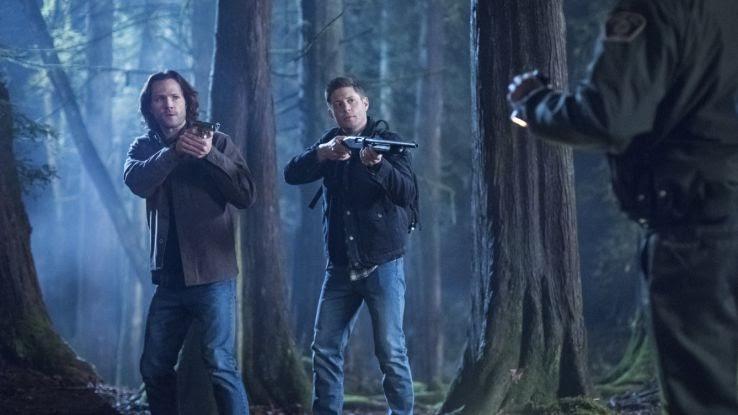 Co-starring Jensen Ackles, Supernatural has treated fans to nearly 350 episodes since premiering in the mid-2000s. While the show has no shortage of viewers, many agree it has simply played out its potential for new stories and run its course. Here's to hoping there's a support group forming for fans with Winchester withdrawal.
Tin Star
Often, international television networks team up with American streaming services to distribute their shows to brand new global audiences. That was the case with Amazon's Tin Star, which is a co-production with Britain's Sky Broadcasting. Unfortunately for fans, this also means the show — in typical British fashion — will be done after season three.
Tracking an ex-undercover cop from the United Kingdom as he ventures into the Canadian Rockies as a newly appointed police chief, Tin Star is something of a Western-influenced cult favorite for its depiction of the Canadian outback.
Trinkets
Believe it or not, Shoplifters Anonymous is actually a thing. Stealing small items from stores is addictive enough to merit a support group for recovering addicts, which is undoubtedly a good way to tackle a serious problem. It's what Netflix's Trinkets is all about.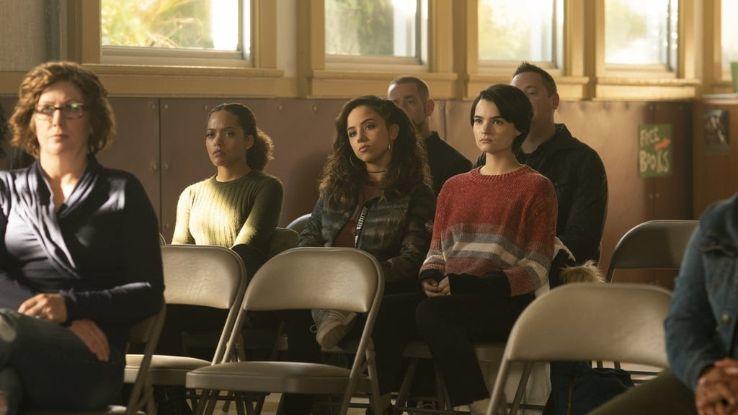 Following a group of friends who meet in Shoplifters Anonymous, the show premiered in 2019 and will be ending after its second season next year. Fans were less than thrilled to learn of its cancellation, but at least Trinkets will finish strong.
Vikings
It would be wrong to call History Channel's Vikings a Game of Thrones knockoff. The two might bear similarities in their style, but they couldn't be more different. For starters, Vikings is a lot more grounded. Plus, the time periods are pretty far apart. Still, both are worth watching — especially considering Vikings doesn't have much time left.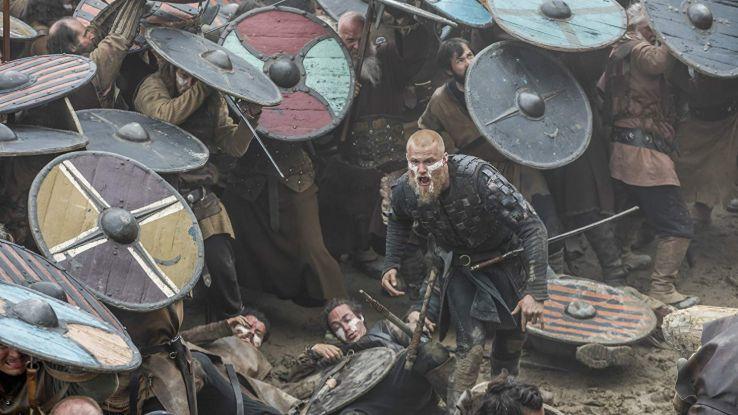 Premiering in 2013 and pumping out six seasons in the years that followed, Vikings will say farewell after the completion of its most recent season in early 2020. After nearly 100 episodes, it's understandable.
Will & Grace
An updated version of a classic '90s sitcom, Will & Grace has been called all sorts of things: a revival, a sequel, a continuation, a reboot. One thing is for sure, though. No matter what you want to call it, this version didn't last nearly as long as its original run.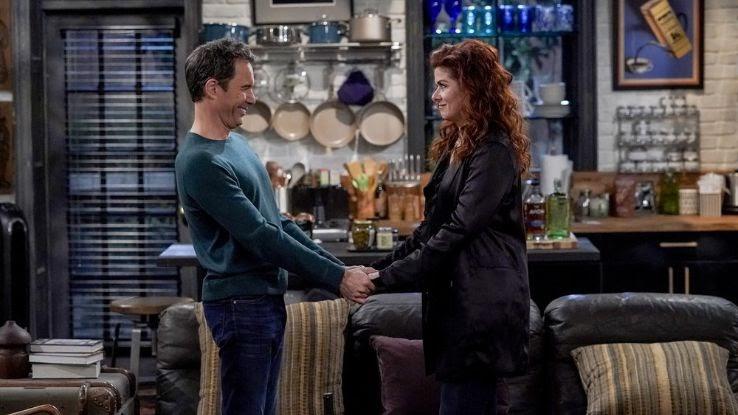 After only a few short years back on TV, NBC's groundbreaking comedy Will & Grace will leave the air once again. Fans are sad (once again), but Will & Grace had an undeniably strong run throughout the years.
You Me Her
Often billed as "TV's first polyromantic comedy," You Me Her has broken down barriers of typical sitcom relationships since its debut in 2016. Over the course of 4 seasons, Jack, Emma and Izzy explore what it means to themselves and to prying neighbors to share their love openly with the world.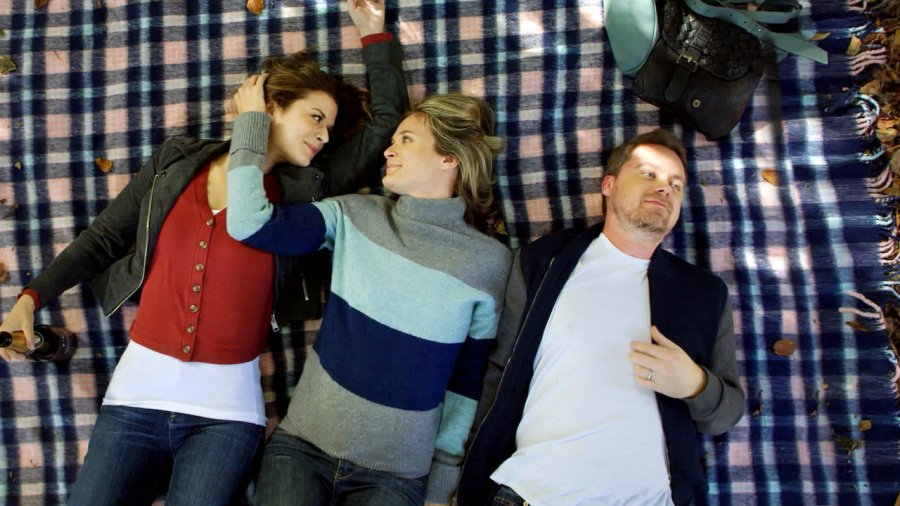 Jack and Emma have grown apart over the years and went through a divorce in Season 4, while Jack and Izzy explored monogamy for the first time. The fifth and final season will hopefully help these three lovebirds find happiness in whatever situation suits them best.