What Are the DOT Rules and Regulations?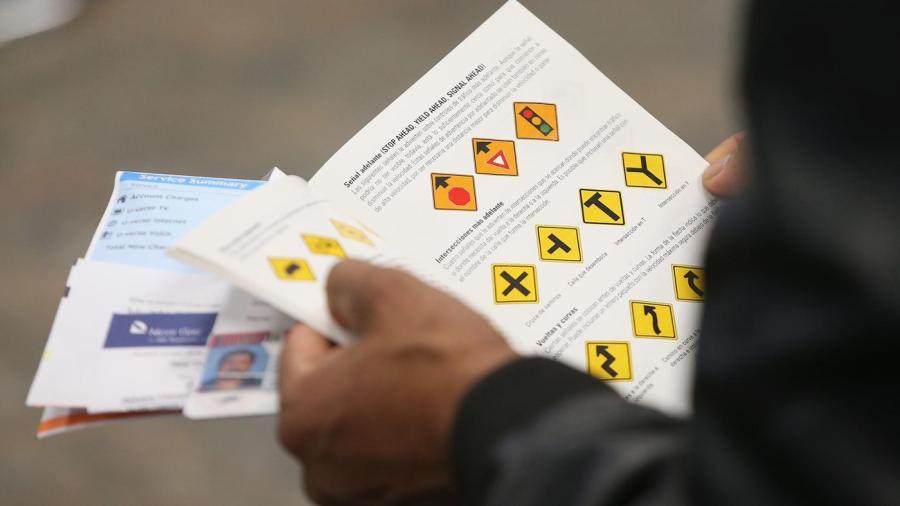 The Department of Transportation issues extensive regulations through administration agencies to ensure the U.S. transportation system is safe, secure and efficient, according to the DOT. The Federal Motor Carrier Safety Administration issues specific regulations for commercial driver's licenses, hours of service and motor carrier and bus safety, operations and equipment.
The FMCSA provides the most recent rules and regulations for drivers and vehicles online. While there are a number of these rules and regulations, as of 2015, common topics are: hours of service, medical, drug and alcohol testing, and hazardous materials, says the FMCSA. Drivers who operate a property-carrying vehicle or passenger-carrying vehicle must comply. The FMCSA sets specific guidelines for what constitutes a commercial vehicle and the applicable driving limits. For example, as of April 2015, property-carrying drivers can drive a maximum of 11 hours after 10 consecutive hours of rest, says the FMCSA.
Another important regulation dictates medical requirements for commercial drivers. Interstate commercial vehicle drivers must have a current Medical Examiner's Certificate in order to drive, explains the FMCSA. In 2015, pre-employment and post-accident drug testing is also necessary, according to the FMCSA. A CDL driver must receive a negative result in order to operate a commercial vehicle.