What Is a Dispositional Hearing in Adult Court?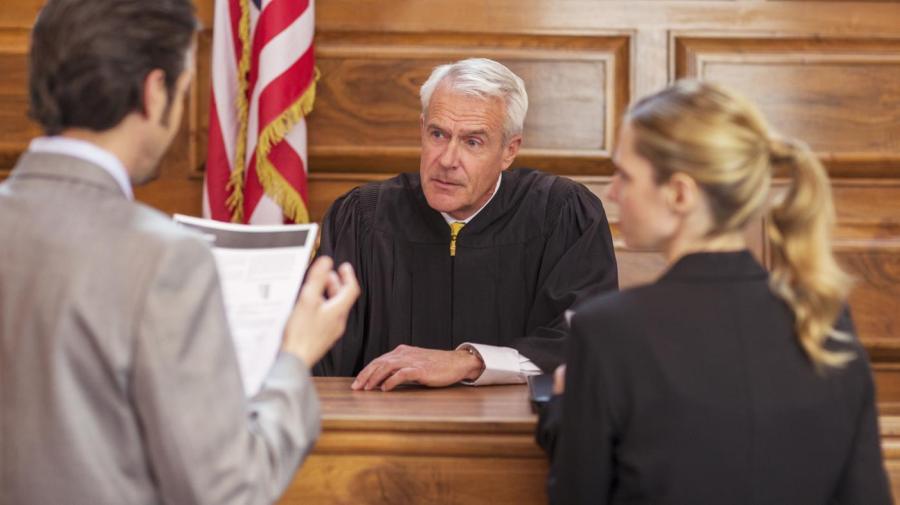 A dispositional hearing in adult criminal court is a hearing at which a plea is entered on the record before the judge. A dispositional hearing in a civil case is usually set when the parties have a proposed agreement and want to settle the case without going to trial. In both cases, the judge must rule on the proposed case disposition, as explained by the the United States District Court for the District of Colorado.
Whether the case on the docket is civil or criminal, the Court usually enters official orders on the record at a dispositional hearing, making it one of the most important hearings in the legal process.
In an adult criminal court case, there are many court hearings. The dispositional hearing is the usually the last hearing (or one of the last hearings) in a series of court dates one is entitled to throughout the criminal process. First, a defendant is charged and then must decide if he or she would like to go to trial. According to Harrington Brewster & Clein P.C. and The Denver Center for Mediation & Collaborative Law, if the defendant chooses not to go to trial, a dispositional hearing will be set so that the defendant can plead guilty on the record. In addition to entering an audible plea to the Court on record, the defendant will sign a plea agreement document acknowledging the plea and their desire to volitionally enter into it. Examples of plea documents are available online from the United States District Court website.
In civil cases, parties are usually encouraged by the judge to engage in negotiations prior to setting a date for a trial. If the parties come to an agreement, they petition the court for a hearing to present the agreement to the judge and, hopefully, dispose of the case.