What Are the Different Kinds of Table Appointments?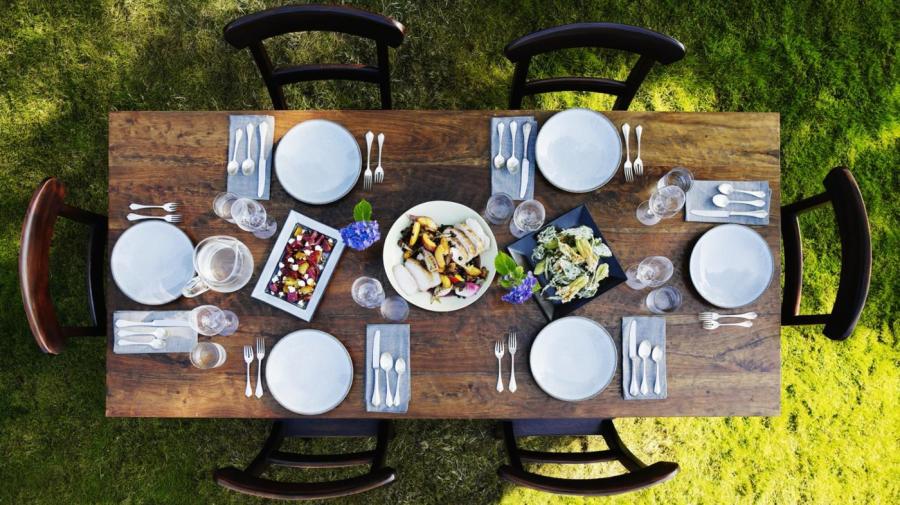 Table appointments include glassware, dinnerware, flatware, serving dishes, napkins, place mats, tablecloth, table decorations, chairs and seating arrangements. Each element of a table appointment complements the other.
Creating an elegant table appointment begins with a clean tablecloth, which is optional. The tablecloth lies flat and smooth with even edges all around. Place mats sit either flush with the table edge or up to one inch away from the edge.
Flatware is set according to the order it is used. For example, forks are always to the left of the plate, while knives and spoons are on the right side of the plate. Dinner plates are the centerpiece of each individual setting and sit between forks and knives. Cloth napkins are folded neatly in a triangle shape and placed to the left of forks, or on the center of the plate.
Bread and butter plates go in the upper left corner above the fork. A salad plate may substitute for a bread plate, or sit slightly to its right. Serving dishes are placed to the right of dinner plates.
Up to three glasses may be used in a table appointment. Water, juice and wine glasses are situated in the upper right corner of the setting. Table decorations should never obstruct the view of diners.