Why Did Vincent Van Gogh Paint Sunflowers?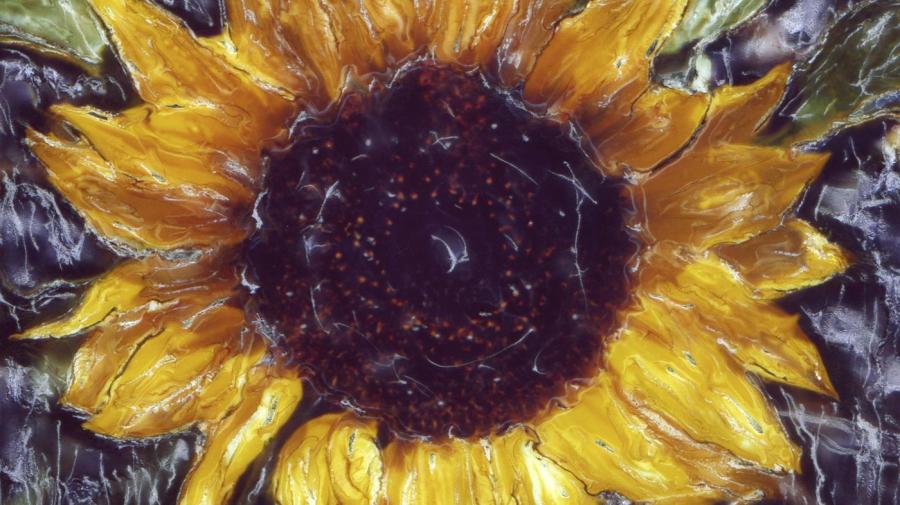 Vincent van Gogh painted sunflowers primarily to brighten his friend's bedroom. The cheerful flowers reminded van Gogh of the yellow house that he and fellow artist Paul Gauguin had once shared. In 1888, van Gogh left Holland and moved to Arles, France, where he planned to share a studio with Gauguin and hoped to found an artistic community, according to the History Channel's website.
Though van Gogh created a few sunflower paintings prior to 1888, there is a distinct difference between those and the still-life oils that came later. His earlier works were of cut sunflowers, whereas his 1888-1889 paintings featured sunflowers in vases, according to the Van Gogh Gallery. Apparently he considered only two of the famous paintings worthy of his signature.
Vincent van Gogh was plagued by depression and hallucinations. Much of his work is considered heavily biographical, and his mood swings can be detected in the sunflower series. Some of the flowers are vivid and brightly colored, made possible by vibrant pigments that were not manufactured until the 19th century. Others were painted with arid browns and portrayed as wilting and withered.
In 1890, Vincent van Gogh was found dead with a gunshot wound that appeared to be self-inflicted. A canvas from his "Sunflower" series was purchased in 1987 by an art collector from Japan for a record-breaking $40 million.