How Did Teens Dress in the '80s?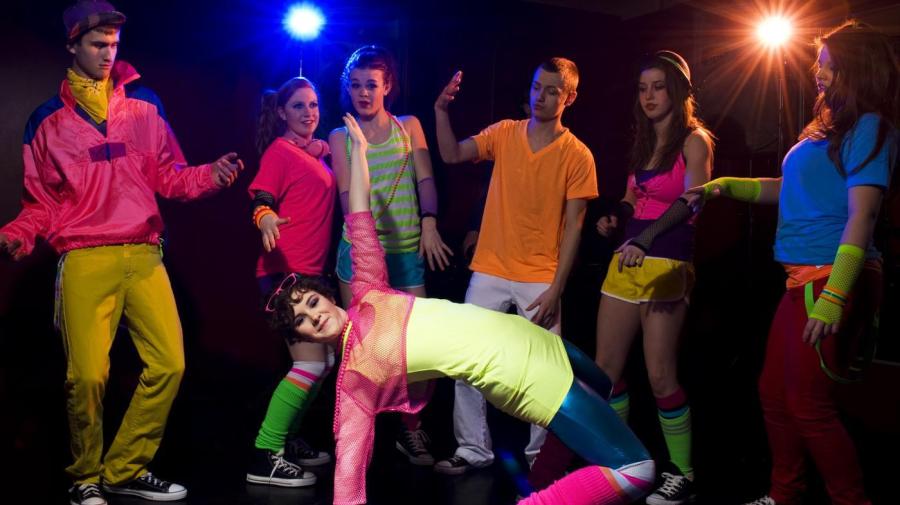 From parachute pants to jeans with ripped-out knees, teen fashions in the '80s were as diverse as the celebrities that inspired them. Madonna, Michael Jackson and other celebrities influenced the fashion world immensely, and teens did their best to emulate the styles of music and screen icons.
Teen guys wanted to look like Don Johnson, with brightly colored shirts, Members Only jackets, and Ray-Ban sunglasses. Teen girls donned acid-washed jeans and Madonna-inspired miniskirts with tops that were bolstered with shoulder pads. Accessorizing was big in the '80s, with jelly bracelets and twist beads being top must-have jewelry items for every fashionable teen. Jelly shoes on the feet of girls and high-top athletic shoes for guys rounded out the look. One fashion statement of the '80s that really set off the entire ensemble was the hair. Girls wore big, voluminous coifs that would later become the butt of late-night TV jokes.