Did Charles Dickens Win Any Awards?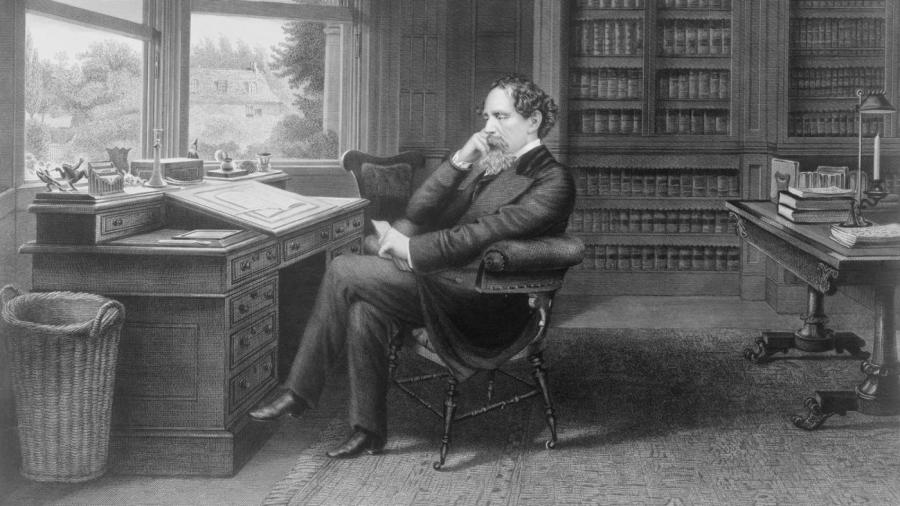 Charles Dickens won no awards, but his writings and lectures caused him to become one of the most popular and well-paid celebrities of his era. Many other writers praised his work, and after his death, a number of memorials were created in honor of his contributions to literature.
After a difficult childhood during which he had to suspend his education several times to work to support his family, Dickens became a reporter. His first book, "Sketches by Boz," appeared in brief pieces in magazines and newspapers before being compiled into one volume. The popularity of this book led to other publishing offers. His next books, "The Posthumous Papers of the Pickwick Club" and "Oliver Twist," both of which appeared first in monthly installments, increased his fame. He made two lecture tours through the United States, drawing great attention, sell-out crowds and large fees. Besides his novels, all of which appeared serialized first in periodicals, he published travelogues, plays and short story collections.
Writers such as Leo Tolstoy, George Orwell, G.K. Chesterton and William Makepeace Thackeray praised Dickens's work. George Bernard Shaw remarked on the seditiousness of the social commentary in his novels. There are many modern commemorations of his legacy, including the Charles Dickens Birthplace Museum in Portsmouth, an exhibit of original manuscripts at the Victoria and Albert Museum, a major exhibit at the Museum of London, a British banknote with his portrait, a theme park called Dickens World and a place for Dickens and his books on critics' lists of the greatest authors and books of all time.