How Do You Determine Your Truck's Blue Book Value?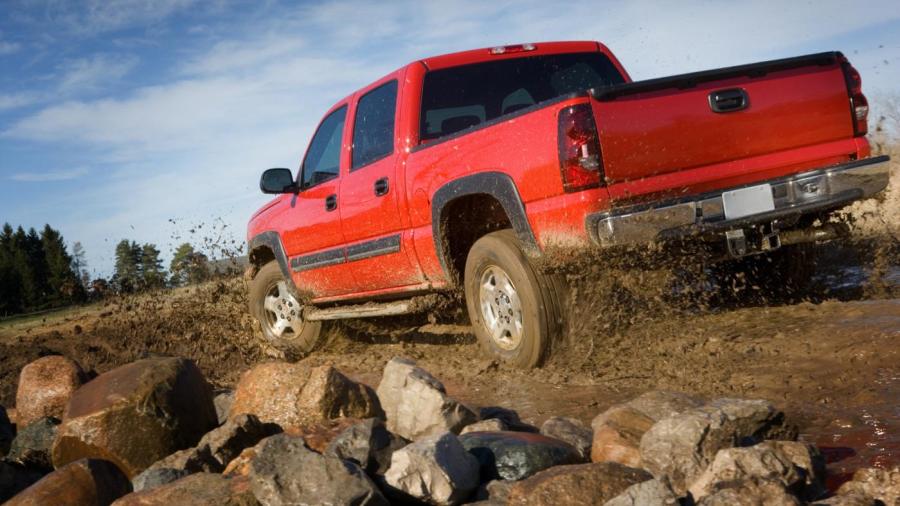 The official Kelley Blue Book value for a used truck is discovered by choosing a make, model and year of the vehicle. Narrow the search by type of vehicle; choose "Pickup" first if other information is not known. Different prices are given depending on the state of the truck, the mileage and features, and whether it is being sold by a dealer or a private party.
Input the zip code

Kelley Blue Book values are based on location, so input your zip code to find the used truck value of a particular model. Type in the five numbers, and click Save, or use the zip code look-up feature. This appears immediately after clicking Pickup.

Select a used make

As of September 2014, Kelley Blue Book features 16 makes of vehicles for pickup trucks. Select a make, or manufacturer, of your truck.

Choose a used model

Narrow your search by a particular model of the truck's manufacturer. Kelley Blue Book then shows a range of years for each model. Click on the model and the appropriate year.

Click the year button

One of several buttons says Select followed by the model year. Choose the correct one for your truck.

Select the style and options

Narrow your search by the style of the model. After that, add options to the truck that increase or decrease its value, including mileage and optional features. Click Choose Price Type to view one of three options, including Buy From a Dealer, Buy Certified Pre-owned From a Dealer and Buy From a Private Party.