What Is the Definition of International Politics?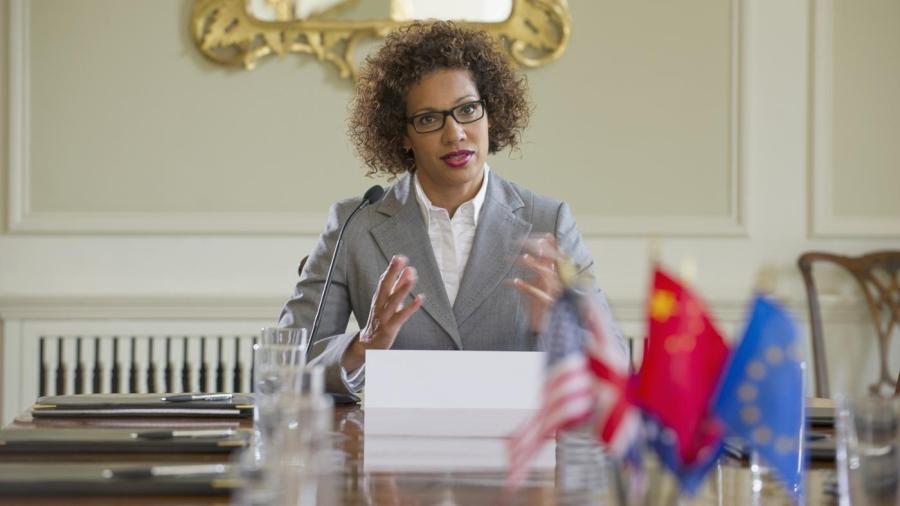 International politics is the way in which sovereign states interact with each other. International politics should not be confused with global politics, which incorporates the roles of global interest groups and corporations in addition to governments.
There are several key factors that govern international politics. Some of them are formal in the forms of treaties. Others are informal and recognized in practice only. Challenges of international politics include the various goals of nations, as well as the imbalance of wealth, power and human rights. Because of these challenges, international politics are sometimes turbulent.
Following World War II, the United Nations was formed as an agency to moderate and enforce international relations. Although the United Nations has no legal power, 193 nations throughout the world recognize its power as a mediator of international politics and interpreter of formal agreements between nations.
As advances in technology improve the ability of people to communicate worldwide, the world continues to move to toward a global worldview. The social issues raised as a result of this have created the need for global organizations to intervene. As a result, the amount of power entrusted to governments has become increasingly vague, thus the frequent transposing of the concepts of international and global politics.