Couple Returns Package to Emotional Man Forced to Throw It Away Before Flight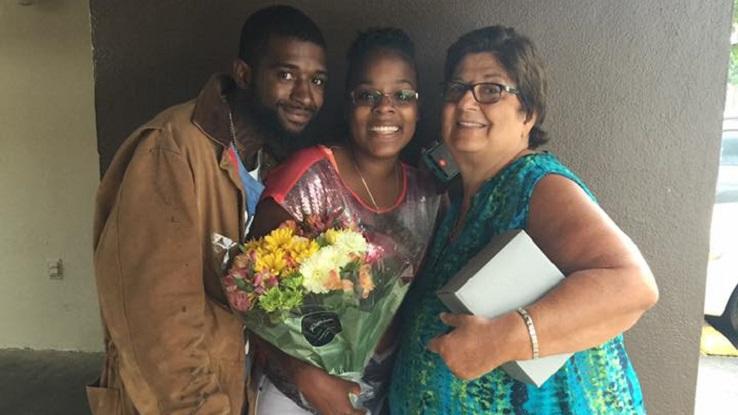 Sometimes the smallest actions make the biggest impact. While waiting to board her flight, a Florida woman named Ivelise noticed a man ahead of her who was forced by security agents to throw away what was clearly an important package.
She and her boyfriend wanted to help him, and that desire set off an unbelievable chain of events. Their actions over the next few minutes ultimately led to a sensational news story and coverage on the local news. More importantly, they made some lifelong friends.
Seeing Her Off
In Tampa, Florida, Rico Bankston was waiting at St. Pete-Clearwater International Airport (short for St. Petersburg) with his girlfriend, Ivelise Hernandez. Ivelise was flying to Pittsburgh, Pennsylvania, and Rico was waiting with her until she was ready to board her plane. They were both used to airports and expected it to be an uneventful day.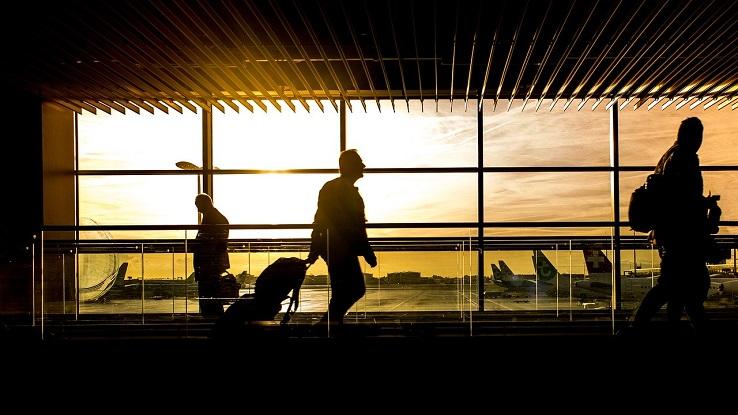 That theory went out the window when Ivelise made her way through the security line. At that point, she had to say her final goodbyes to Rico, but the couple became distracted by an unusual situation unfolding right before their eyes.
What's the Hold Up?
Very few people look forward to going through airport security. Between having bags searched and going through metal detectors, the ordeal can be quite a hassle. Rico was patiently waiting outside the line as Ivelise waited for her turn, but there seemed to be a delay.
A gentleman up ahead had a wrapped package that set off the metal detector. Security guards asked the man to step out of line, and he was asked several questions. Ivelise and Rico were close enough to overhear the emotional tone in the man's voice.
A Line That Just Kept Getting Longer
As they continued to listen, Rico and Ivelise were able to put the pieces of the puzzle together. The man had planned to take the mysterious item on the plane in his carry-on bag, but it had set off the metal detector. Security wasn't going to allow him to take the package on the plane.
No one knew what was in the package, but it was obviously very important to the man. He was pleading emotionally with the guards, but they wouldn't budge. What was the item, and why was it so important?
A Difficult Decision
Since the deadly tragedy of September 11, 2001, the airport travel experience has changed drastically — as it should have. Airport security is now handled by a new federal agency, the Transport Security Authority. TSA has stringent guidelines about what passengers can and cannot take on a plane.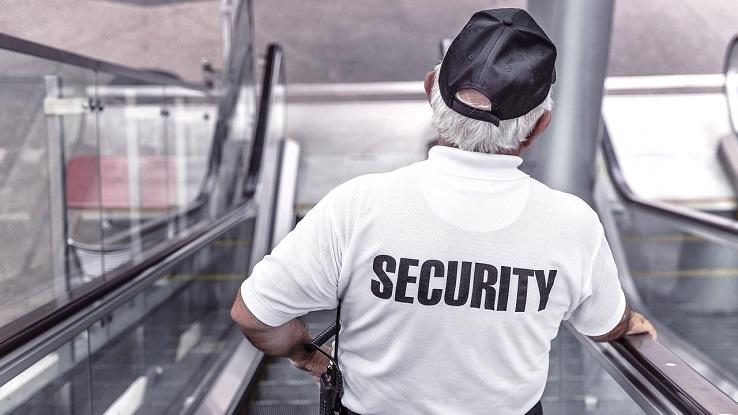 For some reason, the man's mysterious package had raised a red flag. The security guards gave him a difficult ultimatum: He could either dispose of his package and board the flight, or he could keep his package and find another way to reach his destination.
What's in the Box?
Thirty years ago, it was common for travelers to board planes with anything that could fit in their luggage. Today, travelers in security lines are forced to get rid of belongings that are not allowed to be taken on planes.
In most cases, people have to throw away toiletries, like perfume, shampoo or toothpaste. While it can be inconvenient, it's rare to see anyone make a scene over throwing away those types of easily replaceable goods. Clearly, the mysterious man had something far more important in that package because he was certainly reluctant to part with it.
Emotions Rise
The man started to become frantic when he realized there was no way his package would be allowed on the plane. He asked if he could leave it in the airport's lost and found department until he returned from his trip.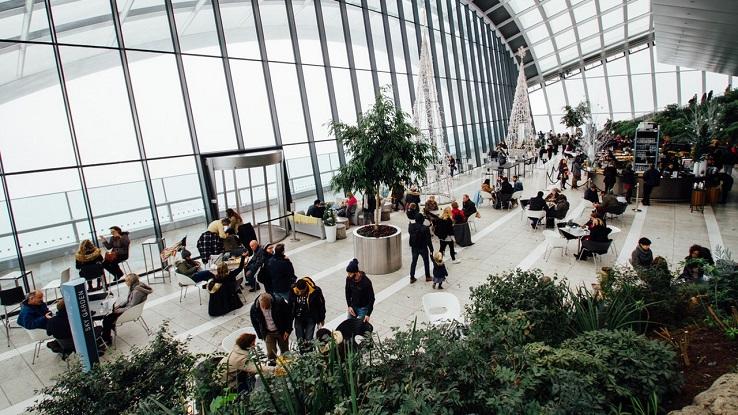 The TSA agents tersely refused his request. They explained again that the man's only options were to dispose of his package or miss his flight. The man was on the verge of tears, and Ivelise's confusion over the delay instantly turned into sympathy for the man.
A Glum End to the Struggle
The TSA agents weren't moved by the passenger's emotions. Realizing that his pleas were useless, the man despondently put his important package in the nearest trash can. Finally, the line started to move. Ivelise had to move, and it was time for her to say goodbye to Rico.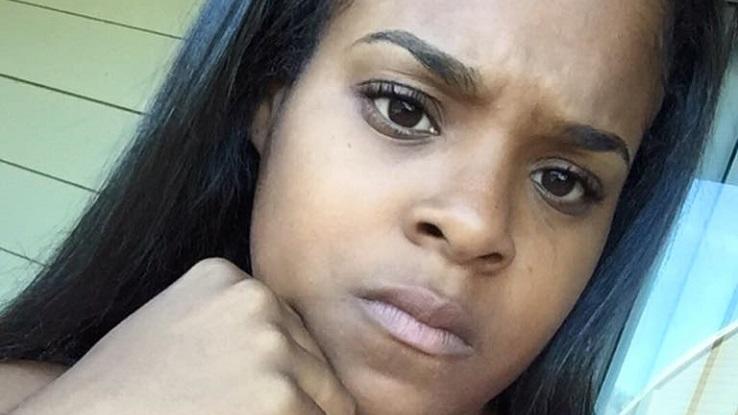 She still couldn't get the unhappy man out of her mind. It was evident that whatever was in that package was extremely valuable to him. There had to be more to the story. Before she left, she asked Rico to do her a huge favor.
Rico Steps In
Rico and Ivelise were both upset on behalf of the stranger. Rules are rules, but surely the TSA agents could have done something to accommodate the gentleman, even if it was just allowing him to retrieve it later. That's why Ivelise gave Rico a mission to complete.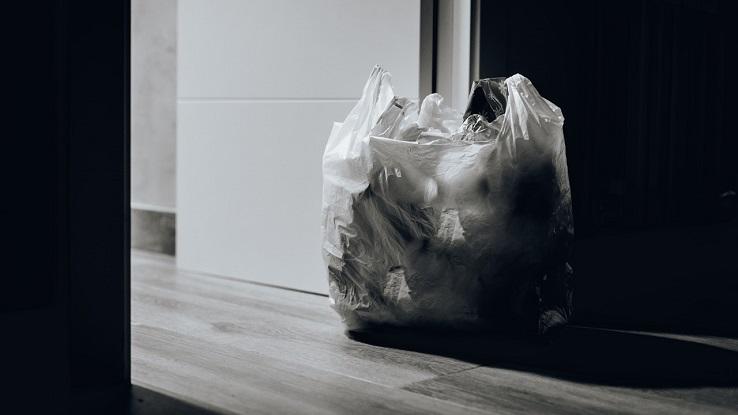 She asked him to find the man's package in the trash can. There were no rules about going through the trash, and Rico didn't have to go through security. If the box couldn't wait in the lost and found, it could wait with Rico. However, Ivelise had to board her plane before discovering the contents of the peculiar package.
Found It!
Although Rico was a little nervous about what could have been in the package, one fact made him a little more comfortable about the situation. If the package had seemed to be actually dangerous, the TSA agents would have confiscated it.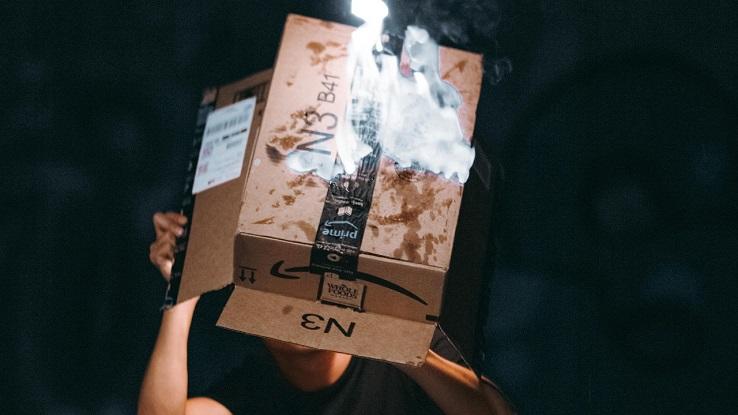 Because they were okay with it sitting in the trash can nearby, it must have been something benign that just wasn't allowed on the plane. The package was at the top of the trash can, so he retrieved it and went home.
Waiting Anxiously
Ivelise couldn't get the man in the security line off her mind. She was hoping they would end up on the same flight, but he was nowhere to be found. Still, she just kept thinking about how devastated he looked when he had to throw his package away.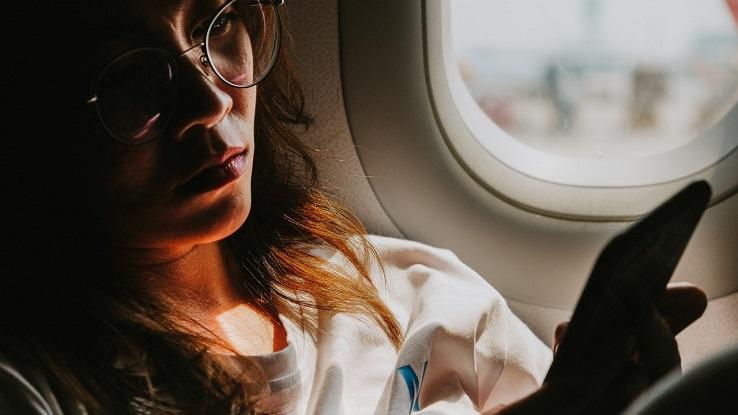 As soon as her flight was over, she anxiously called Rico. She was dying to know if he had been successful in retrieving the package from the trash. Rico had been anxiously waiting to tell Ivelise what was in the strange box.
The Big Reveal
Once he was back at home, Rico had carefully opened the box. He really didn't know what to expect, but he certainly wasn't expecting something so mundane. It wasn't jewelry. It wasn't treasure. It wasn't a suspicious device. It was a regular old snow globe.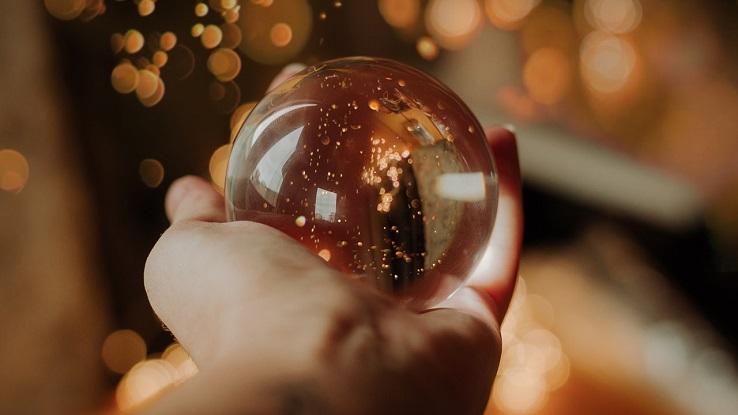 As he further examined the trinket, he realized why it mattered so much to the man. Although the snow globe may not have seemed like much to the average person, it had an inscription on it that made it extremely special to the man. No wonder he was in tears!
Examining the Mysterious Trinket
The snow globe was clearly a custom order. Rather than a generic winter scene, two pictures were housed inside the globe. A young girl and a dog were on one side, and an elderly couple was on the other. Rico thought the man looked familiar, but it wasn't the same man from the airport.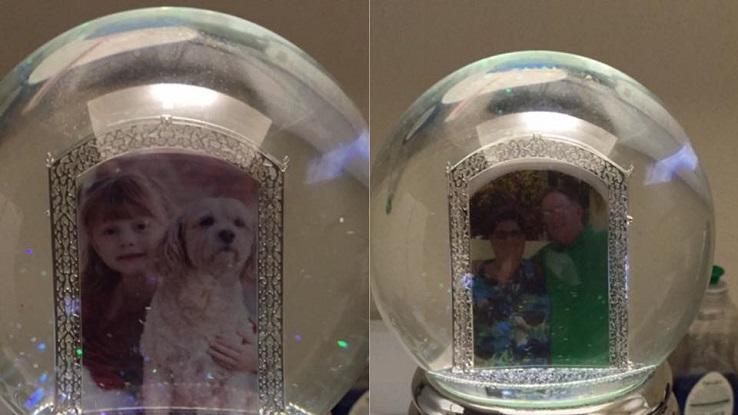 A knob on the side of the globe played the song "Greensleeves" when it was spun. The bottom of the globe had an engraving that read, "We love you, Katie. Nana and Papa 1/25/16."
The Impossible Search
When Ivelise flew back to Florida, she sprang into action. The snow globe meant a lot to a family she didn't know. It was in her possession, and she wasn't just going to throw it away. Ivelise was determined to find the owner of the snow globe.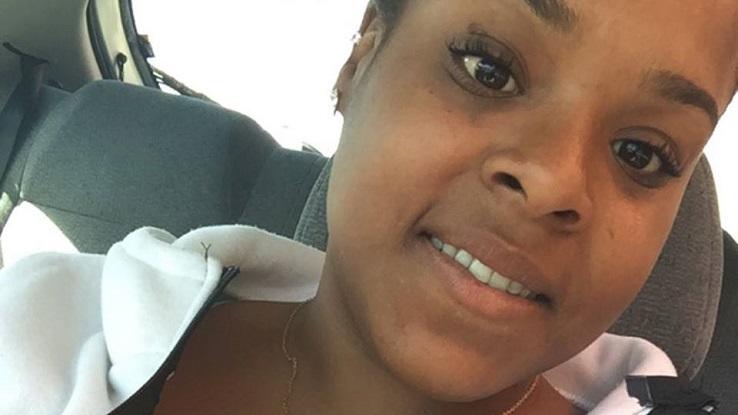 She had a picture of the man and a woman she presumed to be his wife as well as a photo of his granddaughter. From the engraving, she knew the granddaughter was named Katie, and she knew the man had taken at least one flight at her local airport. What was next?
Putting the Clues Together
Ivelise and Rico wanted to find the rightful owner of the snow globe, but they had their work cut out for them. They didn't know the name of the man who had to throw the snow globe away, and they only knew his granddaughter's first name.
There was no address on the original package. The only thing they knew for sure was that the man had flown out of St. Pete-Clearwater Airport in February on the same day as Ivelise. Finding the mystery man would be an uphill battle.
Turning to Social Media
Where do you go when you need to find a stranger from a chance encounter? Social media, of course! Ivelise made a Facebook post about the snow globe. She detailed exactly how it came to be in her possession, and she posted a few pictures of the engraving and the pictures inside the snow globe.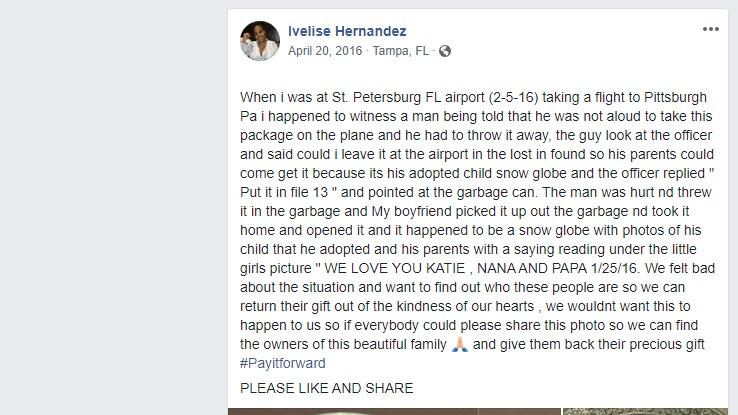 She hoped for the best, but she realized it was highly unlikely she would be able to find the man this way. She made the post public, asked her friends to share it and then waited.
Will the Post Go Anywhere?
Ivelise is no Facebook celebrity. She and Rico had plenty of Facebook friends, but neither of them had more than a few hundred connections, much like what the average person has. Even if every one of her friends shared her post, how far was it going to go?
She expected that her post might get 200 shares, but she really underestimated the kindness and power of her friends. The internet has a way of making things go very viral, very fast. Sometimes that can be a bad thing, but it can also be wonderful.
The Post Goes Viral
It didn't take long for Ivelise's post to go viral. Soon, her phone was pinging constantly with notifications. Hundreds of people were commenting on her post, but, more importantly, thousands of people were sharing it. Ivelise's story was making its way around the world.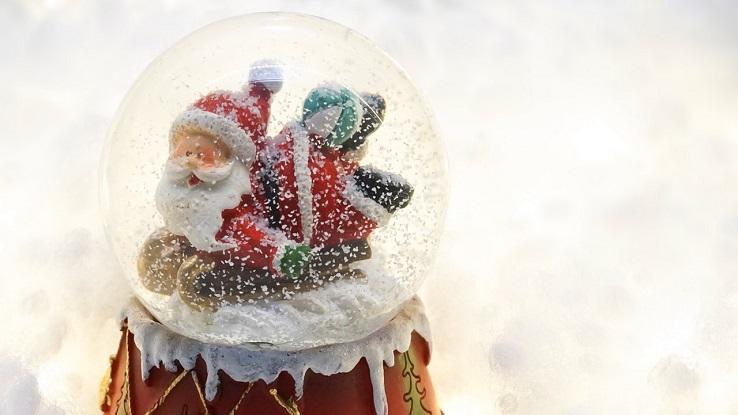 After only a week, her post had been shared 48,000 times. Despite the post going viral, she still hadn't found the owner of the snow globe, however. What if he wasn't on Facebook? What if the post never reached him, despite garnering the attention of thousands of strangers?
A Promising Clue
As time went on, Ivelise's post collected more shares but didn't yield any results. She was starting to feel like she had been unrealistic in thinking her post could actually work when she finally received a message. It was from a woman. Ivelise hoped the woman was related to the mystery man, but she wasn't.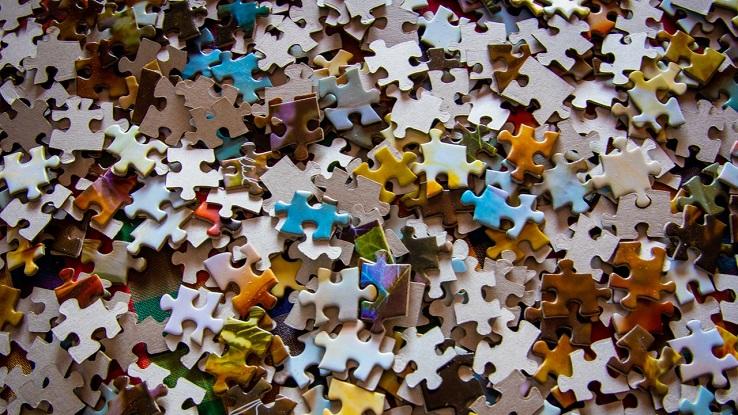 In fact, the woman didn't even know the man. The woman in the message revealed that she worked for a gift shop called Things Remembered. Although she didn't know the man personally, she offered some helpful information.
Finding the Facts
The Things Remembered employee had worked for the company for several years, and she happened to have a photographic memory. After looking at Ivelise's pictures, the woman knew the exact model of the snow globe.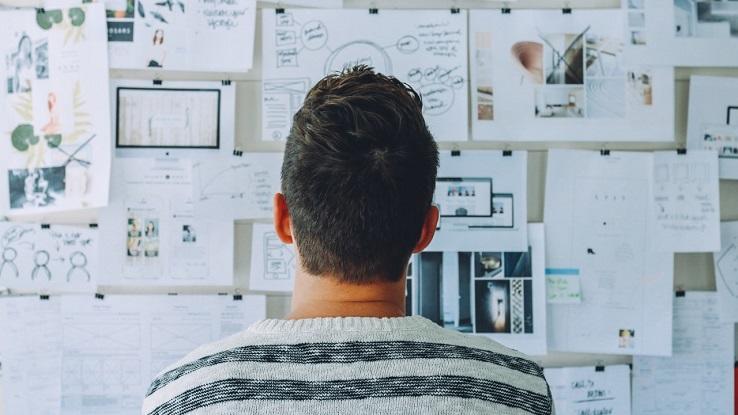 With that information, she contacted the Things Remembered headquarters, located in Ohio, and sent them the photos from Ivelise's post. The snow globe was clearly a custom order, so she hoped the corporate office could use the details to track down the person who bought the snow globe. Would this new information lead to the man — or become another wild goose chase?
Someone Is Identified
The employees at the Things Remembered headquarters were eager to help. It took some digging, but they connected the snow globe in the photos with a woman named Linda Modry. Linda bought the snow globe at a gift shop for her granddaughter named Katie.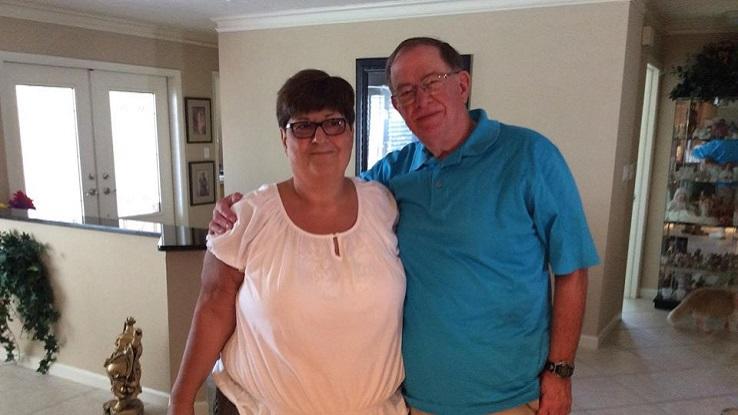 Katie's father was the man Ivelise and Rico observed at the airport. He had been visiting his parents, and they entrusted him with the gift. Katie already knew about the snow globe, and she was eagerly waiting for it. That's why it was so hard for him to throw it away.
Success!
Ivelise and Rico were ecstatic to read all the information in the message. Apparently, Linda had told the workers who took her order why she was buying it. In the span of a few weeks, the return of the snow globe went from being a hopeless endeavor to being imminent.
Ivelise's Facebook post, coupled with aid from the employees at Things Remembered, helped to finally solve the mystery. Now, all she had to do was get the snow globe back to the Modry family, but, of course, it was never meant to be that simple.
A Newsworthy Occasion
It had been a roundabout journey, but Facebook came through in the end. When Linda ordered her snow globe, she included her phone number and address. The Things Remembered headquarters gave the local store permission to share Linda's contact information with Ivelise. Ironically, Linda and Ivelise lived in the same area!
The post had already garnered so much attention that local news agencies were contacting Ivelise. With permission from Linda and Ivelise, the Fox 13 News Tampa Bay station arranged to be present when they met. Ivelise soon learned that the snow globe was even more important for a special reason.
Emotion in the Air
The scene was almost movie-like. News crews were lining Ivelise's yard. In the heat of summer, the tropical Florida climate had produced yet another rain shower. Undeterred, Linda Modry excitedly knocked on Ivelise's door. After several weeks, an important memento was about to be returned to her family.
Ivelise and Linda were two strangers, but their lives had been forever connected, all because of a very sentimental snow globe. Although Ivelise stepped in to help when she saw Linda's emotional son at the airport, she never could have imagined just how meaningful her actions were.
An Emotional Encounter
Ivelise had been eagerly anticipating Linda's visit, so she quickly opened the door. When the two women finally met each other, they couldn't contain their excitement. They hugged, and then they both burst into tears of joy.
Ivelise returned the snow globe, and Linda gave her a bouquet of flowers. We don't always get a chance to make a difference, and Ivelise was humbled by the impact of a few kind deeds. She was already crying, but Linda's explanation produced even more waterworks.
A Memorable Birthday
Linda explained that the snow globe was supposed to be a birthday present for her granddaughter Katie. Thankfully, Ivelise had salvaged the gift, and it could still make it to Katie before her birthday passed.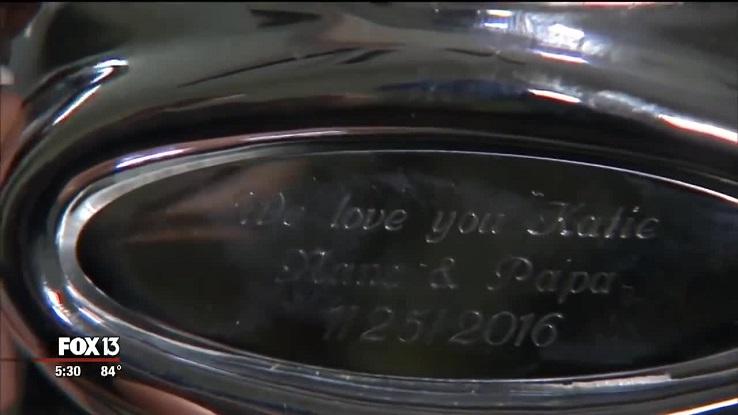 Linda had considered getting a new snow globe made, but she was afraid it wouldn't have been ready in time. One element of the globe didn't quite add up. The photo in the snow globe was of a child who was too old to have been born in 2016. What did the date 1/25/16 mean?
A Mysterious Phone Call
Linda was almost too overcome with emotion to finish telling the story. She wished she could have done something more for Ivelise than simply say thank you. She felt that there was someone else who could tell the rest of the story better than her.
Linda pulled out her phone, dialed a number and turned on her speaker so Ivelise could hear. As she wiped away tears, Ivelise patiently waited for the mystery person to pick up. Despite the rain, the news crew continued to wait in patient silence.
Michael's Explanation
Linda called her son, Michael, the very man who Ivelise and Rico had seen on that fateful day at the airport. She wanted to give him the chance to express his gratitude. Michael explained that he had been leaving his parents to return to his home in Ohio that day.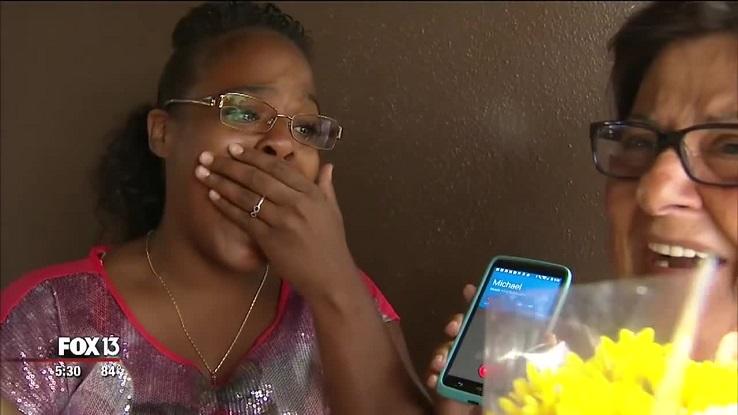 Linda and her husband weren't able to visit for Katie's birthday, so they gave him the gift to take to her. Most fathers wouldn't be moved to tears over a birthday present, even a sentimental one from doting grandparents. What made the snow globe so special?
Katie's Favorite Day
Katie hadn't been born in 2016, but 1/25/16 was a date that was forever ingrained in her memory. On that day, Michael and his wife officially adopted her, and Katie became a permanent member of a new extended family.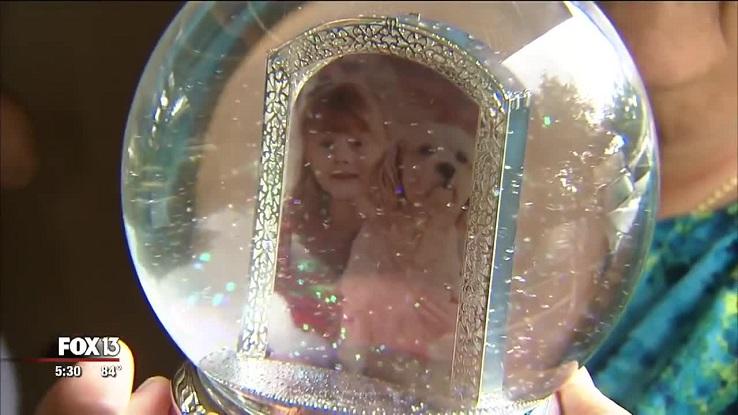 The snow globe was meant to confirm to Katie that the entire extended family loved and accepted her. Linda didn't view Katie as her son's adopted daughter. She wanted Katie to know she was loved as much as any other granddaughter. That's why Michael was so emotional at the airport.
Katie's Response
Michael wasn't the only person on the other line. Katie was listening in on the conversation too! Linda was happy to let her 5-year-old granddaughter know her gift had been retrieved. Katie was ecstatic. Everyone could hear her jumping up and down.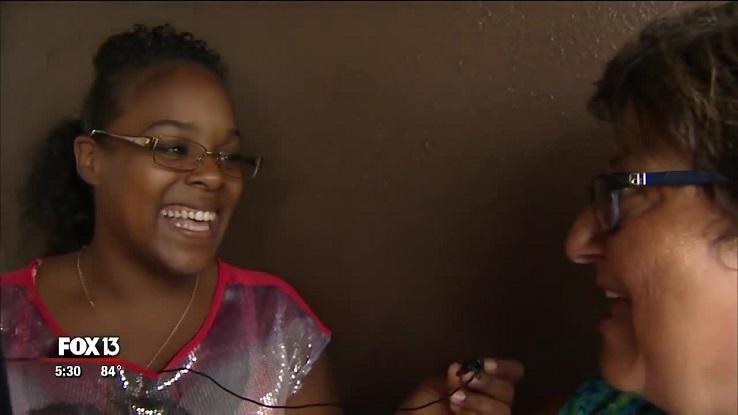 If Ivelise had any misgivings about what she did, all of her doubts were erased after seeing and hearing the impact she made on Linda's family. She didn't have a single regret, and given the chance, she would do it all over again.
An Everyday Hero
Ivelise wasn't the only person to witness Michael's plight at the airport, but she was the only person who decided to take action. She explained to the news crews that she was raised to do good for others. She noticed an opportunity to help, and she took it.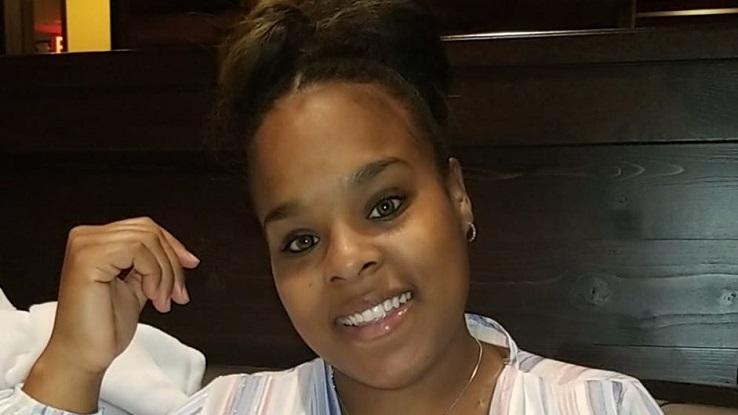 Like most selfless people, Ivelise doesn't consider herself a hero. She says that she did what anyone else would have done, and she never would have been successful without the help of her Facebook friends and the Things Remembered employees.