Remarkably Wealthy Women of Country Music, Ranked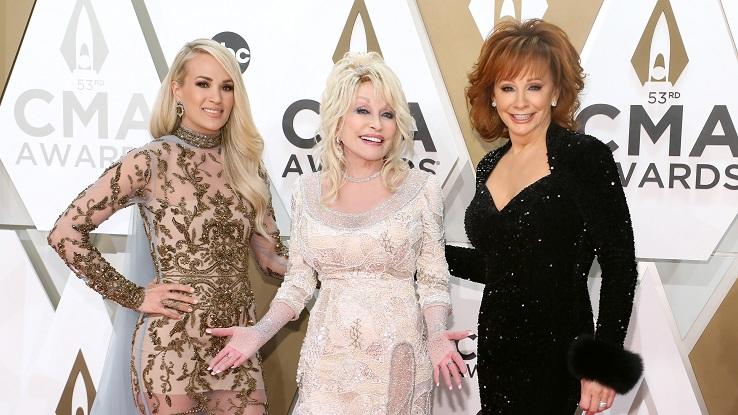 Many amazing country female artists have influenced generations of fans with their music. These artists offer a mix of talent, charm, beauty and power, and those who are wise stay on their good side. These ladies know how to write a good revenge song just as well as a love song!
From the very beginning, women have been at the forefront of country music, and they continue to inspire listeners as the years pass. Take a look at some of the greatest female country stars throughout history. Which one is your favorite?
31. Tammy Wynette | $900 thousand
You can't mention influential female country music artists without including Tammy Wynette. The vocalist had an impressive resume in the '60s and '70s, including her duets with her then-husband George Jones and her own solo career. Wynette was a force to be reckoned with in no uncertain terms.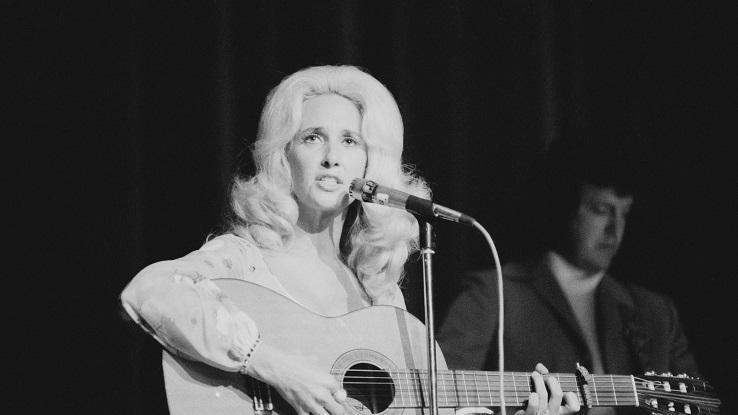 Her hit singles include "Stand By Your Man" and "Your Good Girl's Gonna Go Bad." You could hear the pain in her voice as she sang these melodies. A member of the Country Music Hall of Fame, Wynette's music demonstrated what a woman was capable of in country music.
30. Jana Kramer | $2 million
After her stint on The WB's beloved drama One Tree Hill, Jana Kramer used her popularity to launch a career in music. Although she's often first thought of as a successful TV actress and personality — thanks to roles on Entourage and Dancing With the Stars — Kramer's real passion lies in music. All things considered, she hasn't done too bad as a multi-hyphenate.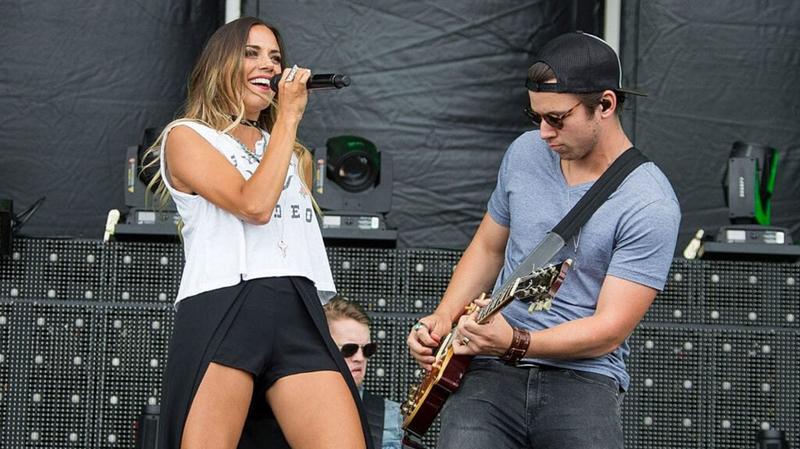 Over the course of two albums, the country artist has had two Platinum hits, "Why Ya Wanna" and "I Got the Boy," and has even opened for Blake Shelton, the country mega-star and fan-loved judge from The Voice. Thanks to her dual talents, Kramer has racked up an estimated net worth of $2 million.
29. Gretchen Wilson | $5.5 million
One of the leading female country artists of the early 2000s, Gretchen Wilson rose to fame with her 2004 Grammy-winning hit single "Redneck Woman." She released many other powerful singles, including "Here for the Party" and "All Jacked Up."
Wilson's music was very influential. In the early 2000s, pop music was dominating the radio charts. But thanks to Wilson, country music found its way into listeners' hearts, and people haven't forgotten about her since. Many modern female country music artists, including Miranda Lambert, credit Wilson's music as an influence.
28. Kelsea Ballerini | $6 million
One of the more recent names on our list, Kelsea Ballerini has made a name for herself since 2014 and her hit single "Love Me Like You Mean It." She was the first female country artist since Wynonna Judd to have her first three singles each reach the top of the charts.
Songs like "Yeah Boy," "Peter Pan," "Legends" and "Miss Me More" have resonated with fans of Ballerini's generation. She is currently one of the biggest names in country music, and we don't expect that to change anytime soon.
27. Connie Smith | $8 million
Every description of Connie Smith begins with remarks about her radiant voice. The respected star of the Grand Ole Opry rose to fame in 1965 with her song "Once a Day." It became the first single by a female country artist to reach No. 1 on the country music charts.
Now a proud member of the Country Music Hall of Fame, Smith frequently performs at the Grand Ole Opry, along with her husband, Marty Stuart. She continues to impress audiences with her astonishing tone, brilliant power, classy demeanor and emotion.
26. Kacey Musgraves | $10 million
Kacey Musgraves is a powerful influencer who has a knack for mixing traditional country themes with pop melodies. Fans of both genres appreciate her work, and critics argue that her talented songwriting skills are the reason for her success as well as her sharp, catchy vocals.
With singles like "Merry Go 'Round," "Follow Your Arrow," "Space Cowboy" and "Rainbow," Musgraves' fourth album, Golden Hour, won the 2019 Grammy Award for Album of the Year across all genres. In addition, she won the 2019 CMA Female Vocalist of the Year Award.
25. Crystal Gayle | $10 million
It's never easy being in the same industry as your older sibling — especially when that sibling is Loretta Lynn. However, for Crystal Gayle, she made a name for herself in the 1970s. She originally started in the background of her sister's band, but then she emerged as a solo artist.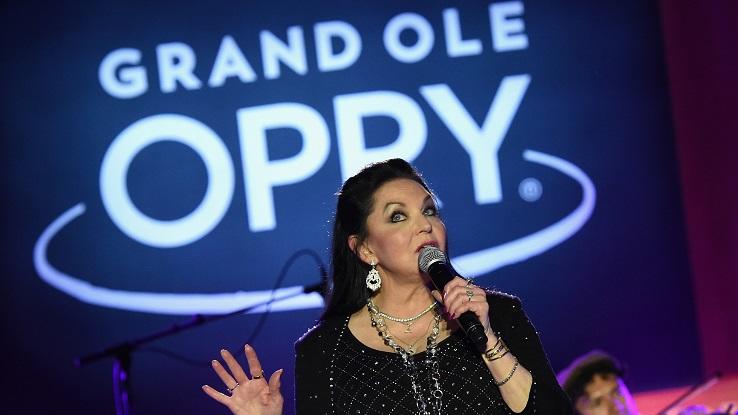 Gayle's hit songs include "A Long and Lasting Love," "You Never Gave Up on Me" and "Don't It Make My Brown Eyes Blue," which was a worldwide sensation. Both Gayle and her superstar sister are members of the Grand Ole Opry.
24. LeAnn Rimes | $10 million
In 1996, at just 13 years old, LeAnn Rimes became the youngest country singer since Tanya Tucker to become a music sensation. Her debut album, Blue, hit No. 1 on the Billboard charts, and she became a household name. People fell head over heels in love with her.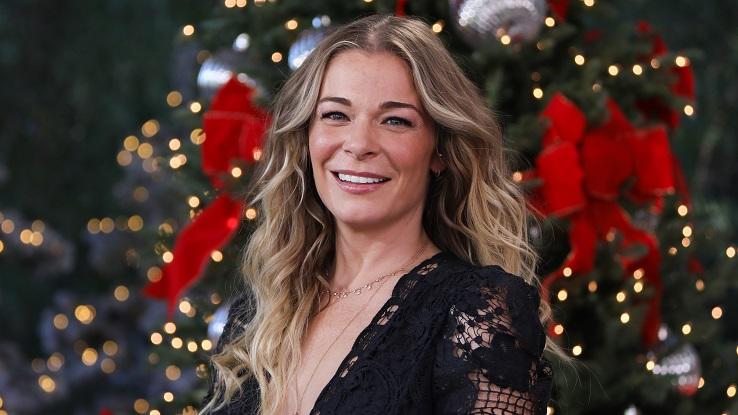 Rimes' hit singles include "Blue," "Can't Fight the Moonlight," "I Need You" and "How Do I Live," which ranked on the charts for 69 weeks. In 2018, she re-recorded several of her hits on a new album, Re-Imagined. Her fans were happy to see her return.
23. Rosanne Cash | $10 million
Considering she's the eldest daughter of country music legend Johnny Cash, it shouldn't be that surprising that Rosanne Cash inherited some monster talent. With a mix of singing, songwriting and overall artistry, her career (most famous in the 1980s) has spanned several decades.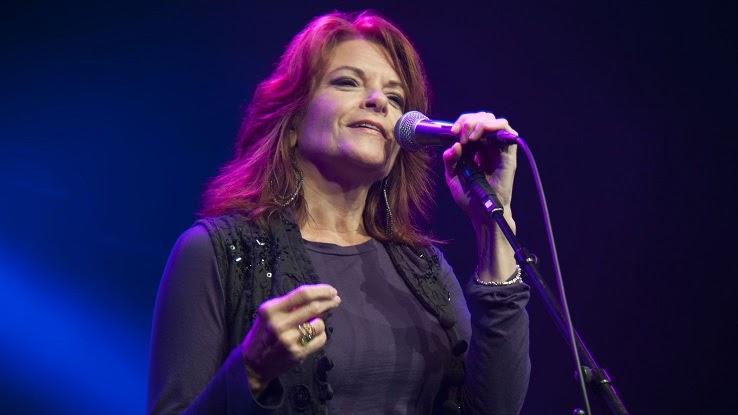 Hit singles include "I Don't Know Why You Don't Want Me," "Seven Year Ache" and "Tennessee Flat Top Box," which is a cover of a song originally made famous by her iconic father in 1962. Cash still occasionally makes new music, most recently for her 2014 album, The River & the Thread.
22. Patsy Cline | $10 million
Patsy Cline was just 32 years old when she tragically died in a plane crash on March 5, 1963. Despite her short life, she managed to accomplish a pioneering career in country music. Her legacy is compared to that of Elvis Presley, Johnny Cash, Frank Sinatra and many other icons.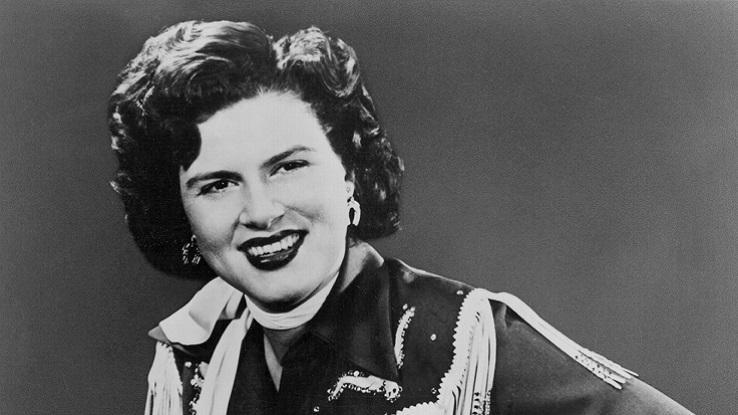 Cline sang unforgettable hit singles, including "Crazy" and "I Fall to Pieces." She is regarded as one of the best vocalists in country music history. A member of the Country Music Hall of Fame, her voice makes us swoon to this day.
21. Patty Loveless | $14 million
You probably know Patty Loveless' cousin, Loretta Lynn. With a cousin like that, Loveless undoubtedly had country music in her veins. Her music ruled the country music charts for more than a decade, and her country music records have influenced fans since her 1994 album, When the Fallen Angels Fly.
Popular singles include "Blame It on Your Heart," "How Can I Help You Say Goodbye" and "You Don't Even Know Who I Am." A three-time CMA Female Vocalist of the Year recipient, Loveless was one of the most memorable singers of the 1990s.
20. Emmylou Harris | $15 million
Emmylou Harris may have started out as Gram Parsons' vocal partner in the 1970s, but she gained international success in her solo career. The country-folk queen released many hit singles, including "Beneath Still Waters" and "Two More Bottles of Wine."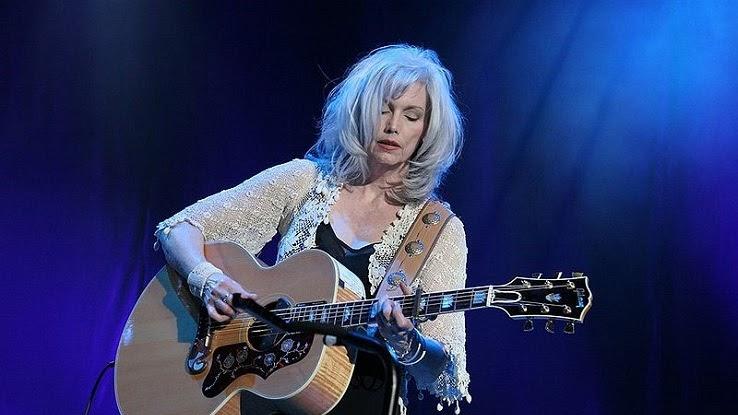 A member of the Country Music Hall of Fame, Harris recorded her 1992 album, At the Ryman, at the crumbling Ryman Auditorium in Nashville, Tennessee. Her successful album reintroduced fans to the historic music venue. Because of her influence, she has inspired others to follow in her footsteps.
19. Sara Evans | $16 million
Sara Evans' powerful voice led her to be one of the most influential female country music artists of the early 2000s. With eight studio albums and multiple pop and country crossover hit singles, including "A Little Bit Stronger," Evans' music always connects with fans of all ages.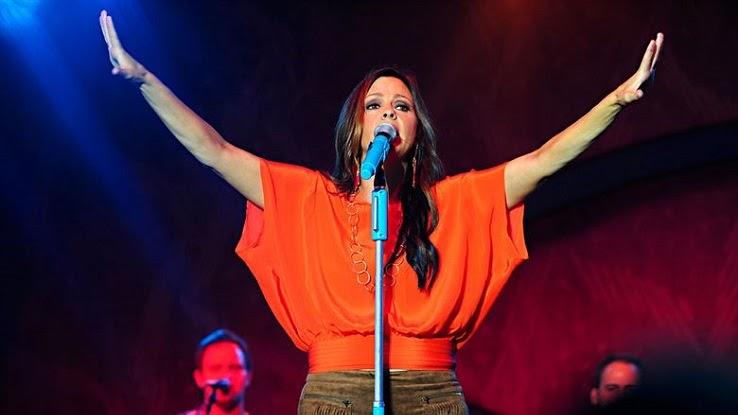 Her platinum third album, Born to Fly, kept Evans active in the music industry with popular songs, including "I Could Not Ask for More," "I Keep Looking" and "Saints & Angels." She has collaborated with other influential female artists, including Martina McBride.
18. Alison Krauss | $16 million
Bluegrass fans know Alison Krauss, but there's more to her than her angel-like voice. The most-awarded female artist in the history of the Grammy Awards, Krauss impressed fans with her unforgettable songs. This includes "When You Say Nothing at All," "Down to the River to Pray" and "Whiskey Lullaby."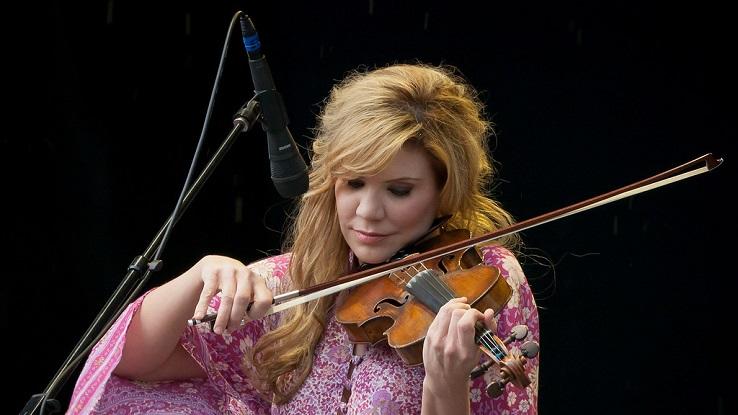 Krauss continues to perform music. Her 2017 album, Windy City, helped her reputation as an interpreter of songs. Fans still remember her music in the soundtrack for the 2000 film O Brother, Where Art Thou? The soundtrack was a pop-cultural phenomenon.
17. Lee Ann Womack | $20 million
You can probably still sing all the words to Lee Ann Womack's 2000 hit single "I Hope You Dance." As a contemporary artist, her honky-tonk music closely resembles that of Dolly Parton and Tammy Wynette. Popular singles include "The Fool and "Never Again, Again."
More than 20 years later, Womack continues to produce highly versatile music, including her 2017 album, The Lonely, the Lonesome & the Gone. Her deep songs place her above other female artists of her generation. Fans love her neo-traditional musical style, and that will most likely never change.
16. June Carter Cash | $20 million
June Carter Cash had a successful country music career before she met her famous husband, Johnny Cash. A member of the Carter Family, she began performing music when she was just a child. Country music's anthem "Can the Circle Be Unbroken (By and By)" was made famous by the family.
In the early 1960s, June wrote "Ring of Fire," which became a hit single for her future husband. She continued to collaborate with Johnny, and her songwriting and vocal skills still make June one of the most influential women in country music history.
15. Wynonna Judd (The Judds) | $25 million
Today's country music scene knows the female country music duo Maddie & Tae, but long before them, mother-daughter duo Naomi and Wynonna Judd dominated the music charts. Between 1983 and 1991, the Judds had numerous No. 1 hits, including "Grandpa," "Mama He's Crazy," "Girls Night Out" and "Why Not Me."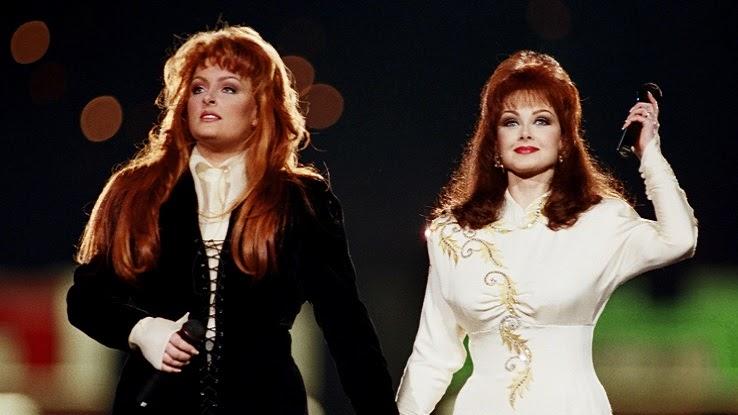 The Judds never gave up on their musical dreams during a decade dominated by male artists, especially when it comes to Wynonna who launched a successful solo career as well. After many Grammy, ACM and CMA Awards, the mother-daughter pair remains one of the greatest country acts ever to perform, particularly in the last 30 years.
14. Martina McBride | $38 million
Martina McBride is a powerhouse vocalist, and she's not afraid to sing about anything. Her hit singles tackle topics like abuse ("Independence Day"), poverty ("Love's the Only House") and cancer ("I'm Gonna Love You Through It"). Because of these brave songs, McBride continues to influence audiences.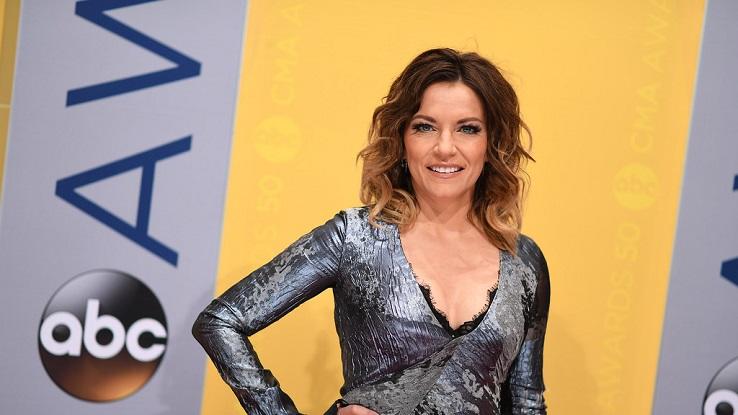 As long as you're listening to McBride's songs, including "The Time Has Come," "Concrete Angel" and "A Broken Wing," you know you're not alone. Someone feels the same way as you do, and that's what is most important. McBride remains one of the most inspirational artists of all time.
13. Trish Yearwood | $40 million
Before Trisha Yearwood took center stage at the Grand Ole Opry in the 1990s, she worked as a tour guide at the Country Music Hall of Fame. In 1992, she released her hit album Hearts in Armor, which included her iconic single "She's in Love with the Boy."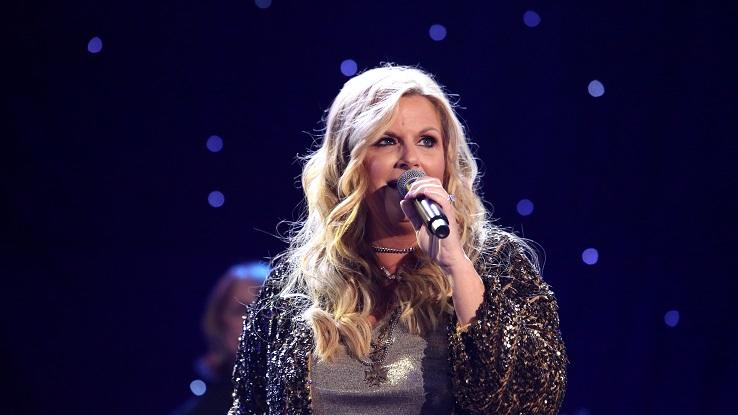 Yearwood's superb voice is the kind you only hear every once in a blue moon. A proud member of the Country Music Hall of Fame, she symbolizes power in country music, along with her famous husband, Garth Brooks.
12. Barbara Mandrell | $45 million
Barbara Mandrell was one of the most popular voices in the '70s and '80s. The first performer to win the CMA Entertainer of the Year Award twice, Mandrell's success spanned many genres, making her a well-deserved celebrated artist.
The Country Music Hall of Fame member is equally talented at playing instruments as she is singing. Hit singles include "Sleeping Single in a Double Bed" and "(If Loving You Is Wrong) I Don't Want to Be Right." Mandrell is also known for her own variety television show, Barbara Mandrell and the Mandrell Sisters.
11. Miranda Lambert | $45 million
Miranda Lambert is one of the most popular female country music artists of today's generation. With successful hit singles, including "Gunpowder and Lead," "Mama's Broken Heart" and "White Liar," Lambert will one day be remembered as being as iconic as Patsy Cline, Loretta Lynn and Reba McEntire.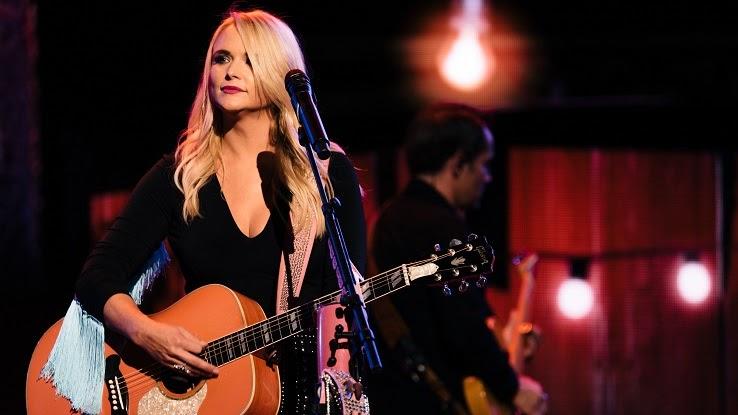 She has already won 14 combined Female Vocalist of the Year awards, and she will likely win more. She continues to release No. 1 singles every year. Her bold songs empower women of all generations. Can you ask for anything more from an artist?
10. Natalie Maines of the Dixie Chicks | $50 million
Natalie Maines may be the most well-known member of the Dixie Chicks, but certainly she was all the more influential thanks to the success of her all-women country music trio. The fearless women burst onto the music scene in 1998 and continued to produce No. 1 singles throughout the early 2000s.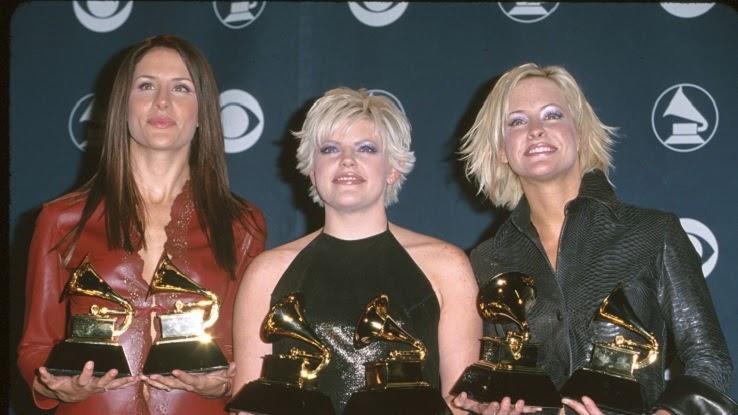 Their hits include "Cowboy Take Me Away," "Travelin' Soldier" and "Goodbye Earl." The group's 2016 reunion tour was a huge success, proving that no matter what happens in their personal lives, the Chicks are still in demand. Fans love their honest music, and they always will.
9. Kitty Wells | $52 million
Kitty Wells was known as the first "real" female country music star in the early 1950s. She broke barriers with her hit single "It Wasn't God Who Made Honky Tonk Angels." Wells held the high distinction of being the first female country artist to top the U.S. country charts.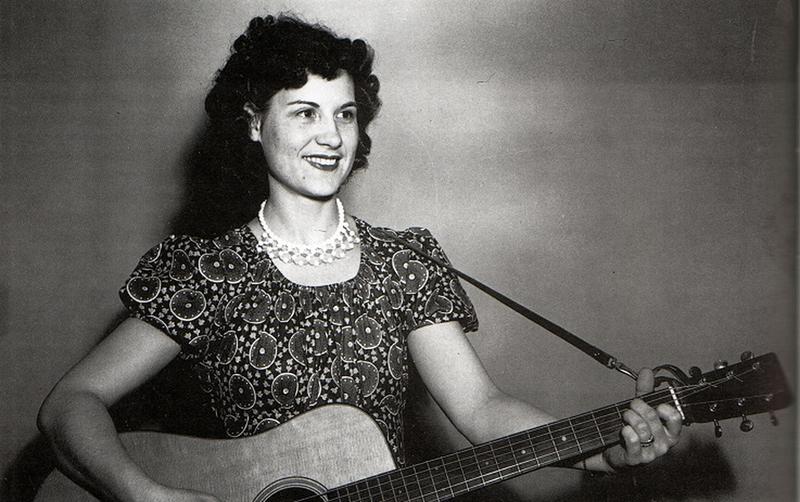 With an impressive resume like hers, it's no wonder she continued to enlighten fans until her 2012 death. A member of the Country Music Hall of Fame, she delivered piercing, gospel-touched vocals that fans still love today. There will never be another voice like hers.
8. Carrie Underwood | $65 million
When you mention Miranda Lambert as an influential female country music artist, you also have to mention Carrie Underwood. After she won American Idol in 2005, she quickly rose to superstardom and is now one of country music's most powerful female artists.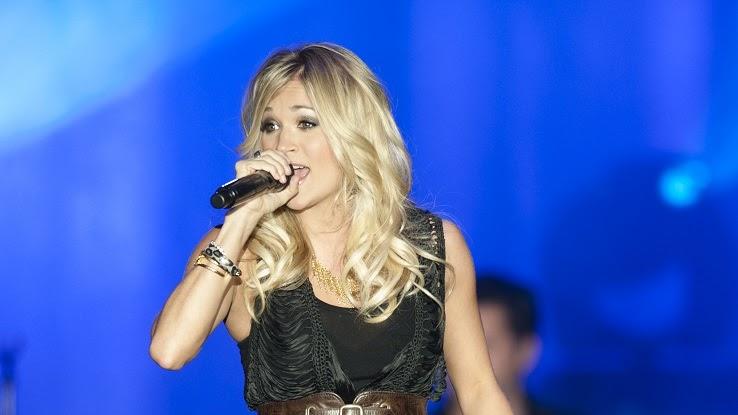 Underwood has a string of hit singles, including "Before He Cheats," "Jesus, Take the Wheel," "Cowboy Casanova" and "Two Black Cadillacs." She is an unmatched star, and due to the success of her 2018 album, Cry Pretty, we suspect she'll continue to impress audiences with her impeccable voice for years to come.
7. Loretta Lynn | $65 million
We can't mention Patsy Cline without highlighting her best friend, Loretta Lynn. A female trailblazer of the '60s and '70s, Lynn wrote songs about her personal life, including "Don't Come Home A-Drinkin'" and her iconic single "Coal Miner's Daughter." The song inspired the 1980 Academy Award-winning film Coal Miner's Daughter.
Lynn's career has spanned 60 years. A member of the Country Music Hall of Fame, she inspired women across generations to be independent. Country music wouldn't be the same without her influence, and she will always be a powerhouse in the industry.
6. Faith Hill | $80 million
Faith Hill is iconic simply because she's Faith Hill. In the 1990s, she dominated female country music. Her debut 1993 album, Take Me as I Am, shot her to stardom, but it wasn't until her 1998 hit single "This Kiss" that Hill became an international sensation.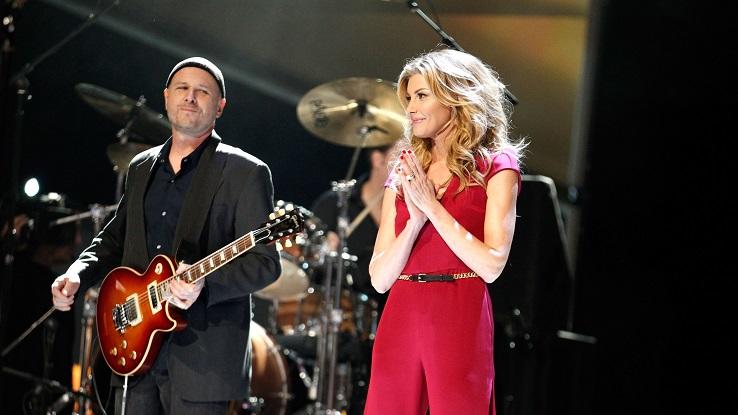 Hill's 1999 album Breathe still holds the title as the bestselling country music album of all time. Today, she continues to perform music, occasionally as a duet with her famous husband, Tim McGraw. The power couple also defines relationship goals in country music.
5. Reba McEntire | $95 million
Just say "Reba" and everyone knows who you're talking about. Reba McEntire's dynamite career has defined country music for the past 40 years. The vocalist has racked up more than 30 No. 1 hits, including "The Night the Lights Went Out in Georgia," "Does He Love You" and "I'm a Survivor."
McEntire's larger than life personality led her to star in her own hit sitcom, Reba, from 2001 to 2007. The Country Music Hall of Fame member has helped shape contemporary country music, and we will always love her, forever and ever.
4. Dottie West | $105 million
Dottie West was one of country music's most influential and groundbreaking female artists. Popular in the '60s and '70s, she could be seen wearing her signature sequin jackets wherever she went. She's known for many popular singles, including "Here Comes My Baby," "Country Sunshine" and "What Are We Doin' in Love."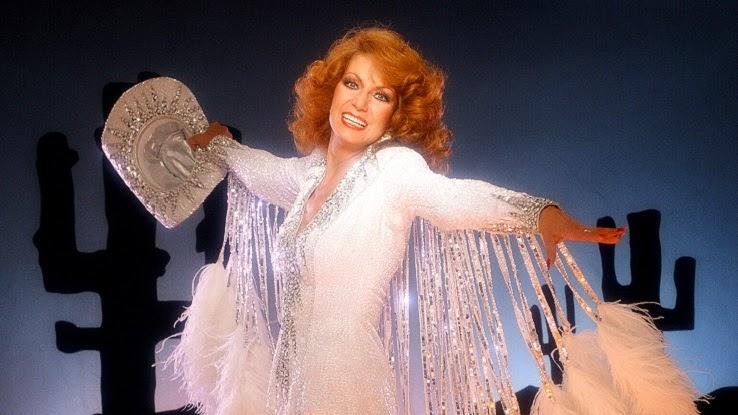 West also performed duets with Kenny Rogers, Jim Reeves, Don Gibson and Jimmy Dean. A member of the Country Music Hall of Fame, she tragically died from injuries sustained in a car crash in 1991, but her legacy still lives on.
3. Taylor Swift | $360 million
Taylor Swift may have moved on to pop music, but she will always be remembered for her early career as a sensational country music artist. Her crossover music — appealing to country and pop fans — won countless awards, and Swift became known for openly writing about her personal life.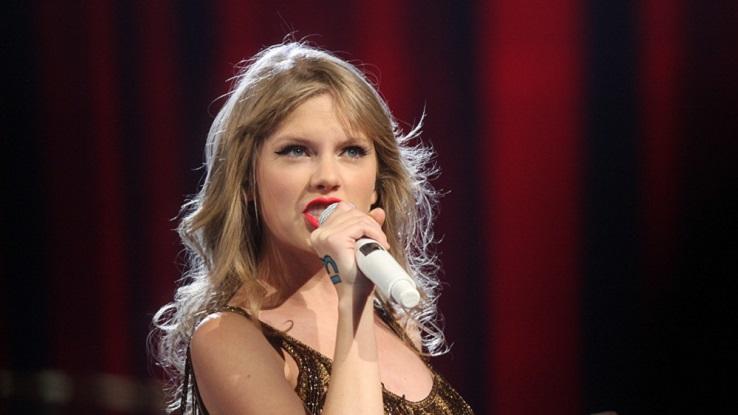 Popular country singles include "Love Story," "You Belong with Me," "Teardrops on My Guitar," "Our Song" and many others. Swift's songs are loved by all her fans, and she is one of the most powerful women in music — in all genres — of all time.
2. Shania Twain | $400 million
Shania Twain has had one of the most powerful careers in country music history. In the 1990s, you couldn't help but sing along to her smash hits, including "You're Still the One," "From This Moment On" and "Man! I Feel Like a Woman!"
Twain's music appealed to fans of both country and pop music. She changed the way contemporary country music was produced. Modern artists, including Miranda Lambert and Maren Morris, have credited Twain's music as an inspiration for their own successful records. It's no wonder she is an icon.
1. Dolly Parton | $500 million
When people think of female country music stars, the first name that comes to mind is usually Dolly Parton. Her impressive, versatile career has spanned more than 50 years with numerous hit singles, including "Jolene," "Coat of Many Colors," "I Will Always Love You" and "9 to 5."
Parton makes up the foundation of country music. Fans also love her humanitarian work, including her literacy program, Dolly Parton's Imagination Library. She is lovable and an all-time great female country music artist. After all, she's "Dolly." What's not to love about her?