What Are Some Cool Names for Parties?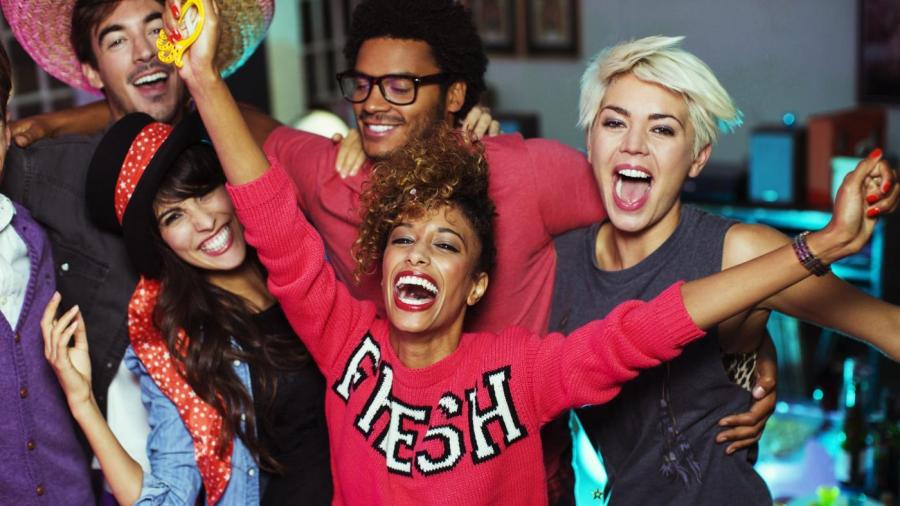 Cool names for parties include a Winter Wonderland party, a Roaring '20s party and a Tropical Retreat party. Carry the fun name through to the party theme with invitations that explain the theme to guests. Consider adding specialized food, costumes and beverages to continue the fun.
Create a party with icy appeal when you choose a Winter Wonderland party. Consider offering guests hot chocolate, coffee and tea. Plan winter activities, and advise guests to wear their warm weather attire. Parties in an appropriate location may also include sledding, ice skating or an evening walk to enjoy the winter weather.
Celebrate the beauty and drama of the 1920s with a Roaring '20s party. Send invitations with this fun theme advising guests to dress up in their finest flapper attire. Be prepared to greet them with classy cocktails, mod decorations and food fit for the time period.
When the stress is mounting, consider hosting a Tropical Retreat party. Invitations to this party should advise guests to come dressed in their swimsuits or outdoor lounge wear. Prepare beach friendly food and cocktails that provide a taste of the tropics. Relax at the pool if one is available, and set up lounge chairs and appropriate decorations in the backyard.