How Do You Cook a Pot Roast in a Slow Cooker?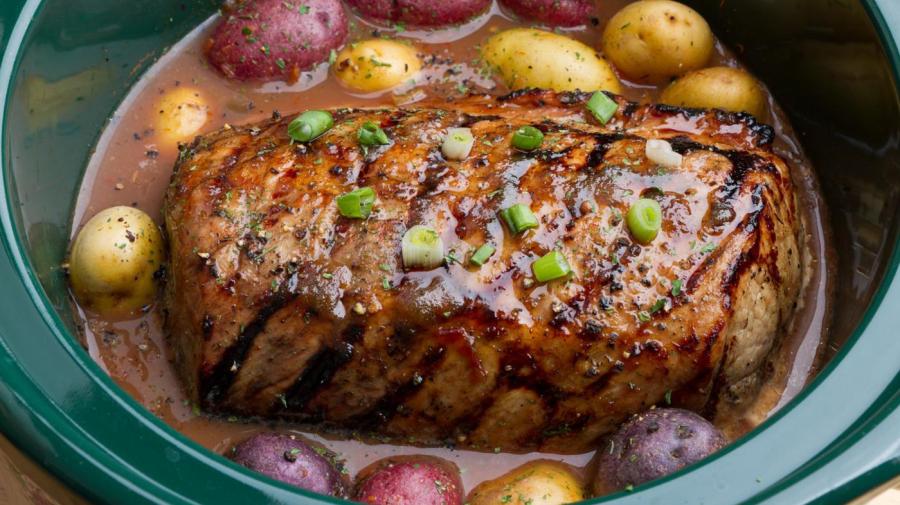 The usual way to cook a pot roast in a slow cooker would be to mix together all the ingredients in the slow cooker and then setting the timer for 6 hours and up to 10 hours depending on the temperature setting. The slow cooker recipe shown here, which was published on Everyday Food magazine, may be cooked for 6 hours on high or for 10 hours on low.
Slow-Cooker Pot Roast
Slow cooking is one great way to make tough meat cuts such as the beef chuck used in this recipe tender and more tasty.
Prep Time:15 min.
Cook Time: 6 hr.
Total Time: 6 hr., 25 min.
Number of servings: 8
Ingredients:
3 pounds, beef chuck roast, with fat trimmed
8 medium, carrots, cut into thirds
2 medium, onions, cut into 8 wedges
2 tablespoons, Worcestershire sauce
1 tablespoon, cornstarch
coarse salt and ground pepper
Mix vegetables with cornstarch

Mix the cornstarch with about 2 tablespoons of cold water in the slow cooker until smooth. Toss the carrots and onions in the cornstarch mixture and then season with salt and pepper.

Add beef chuck roast and cook

Sprinkle about 1 teaspoon of salt and 1/2 teaspoon of pepper on the beef chuck and then set atop the vegetables. Drizzle the roast with Worcestershire sauce. Place the cover on the slow-cooker and then set the temperature on high for 6 hours, or for 10 hours with the temperature set on low.

Serve

Strain the juices and vegetables. Thinly slice the roast along the grain and then serve with the pan juices and vegetables.