What Condiments Work Best With Pastrami on Rye Sandwiches?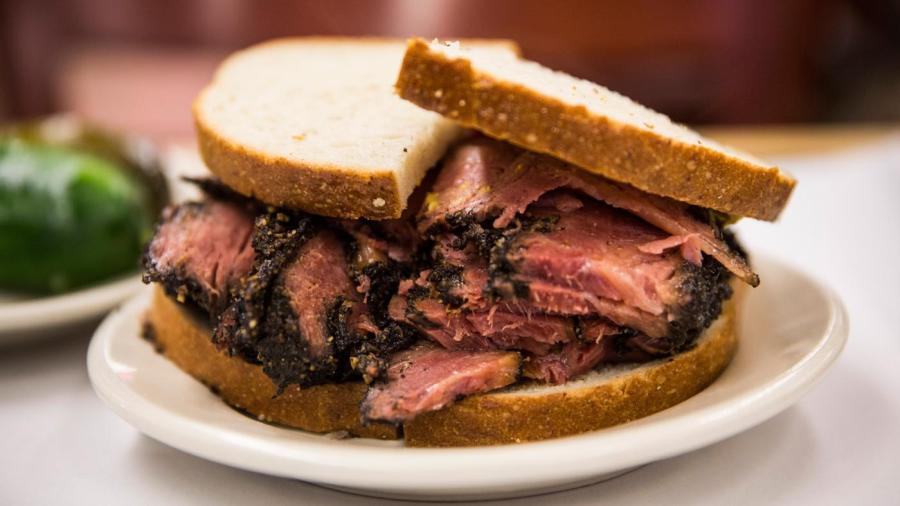 Whole-grain mustard is a popular condiment for pastrami on rye sandwiches, but butter, Russian dressing, onion marmalade and mustard aioli also work as accompaniments that receive great reviews on recipe websites. Additionally, caramelized onions, cheese or sauerkraut all enhance the taste of the sandwiches.
A simple recipe by Emeril Lagasse involves cooking pastrami slices with beer and mustard before adding them to rye bread along with grilled onions. A more complex recipe by Jeff Mauro calls for a homemade Russian dressing that includes mayonnaise, chili sauce, sour cream, horseradish and lemon juice. Find both of these recipes on FoodNetwork.com
The onion marmalade recipe on the MyRecipes website contains red onions, red wine, red wine vinegar, sugar and other seasonings. The mustard aioli recipe on the Leite's Culinaria blog consists of egg yolk, mustard, lemon juice, garlic and oil.