What Are Some Common Problems With a Samsung Fridge?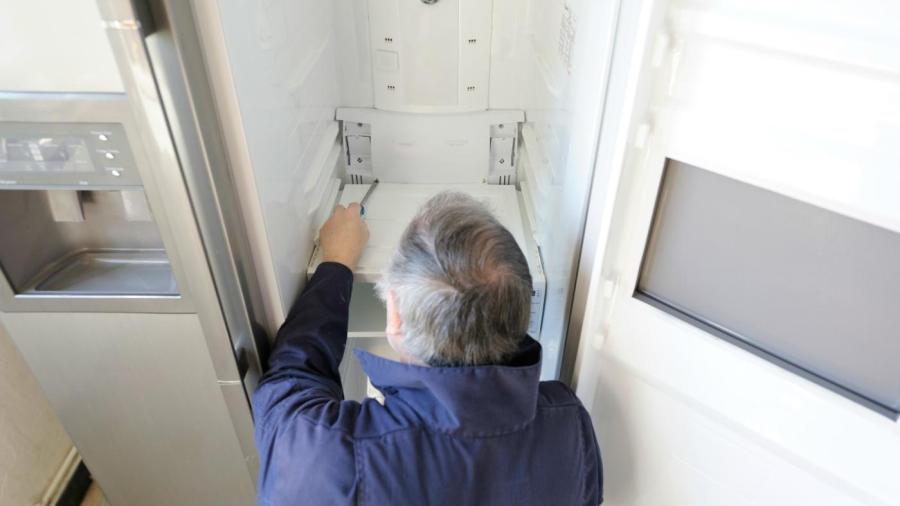 Some common problems with a Samsung refrigerator include the fan motor freezing, water pooling in the bottom of the refrigerator and foreign particles in the icemaker. A majority of consumers gave Samsung refrigerators fewer than three out of five stars, according to Consumer Affairs.
Even though Samsung's French-Door refrigerator and side-by-side LCD with apps models received good ratings from Good Housekeeping, there were problems with both units. Temperatures in the freezer did not remain steady, while temperatures in the refrigerator could not withstand hot, humid conditions. On a cosmetic note, the stainless steel doors show smudges.
The side-by-side unit's meat drawer did not maintain colder temperatures than the rest of the refrigerator.
In tests, the lettuce did not remain fresh for a full week when left on the refrigerator shelf. The meat/snack drawer does not have a temperature control. Good Housekeeping rates refrigerators for their ease of use, storage space, ability to maintain cold temperatures and ability to keep food fresh.
Amazon consumers also rated Samsung refrigerators poorly, citing such issues as problems with the freezer, the refrigerator not holding correct temperature and the icemaker failing. Out of 41 customer reviews of the Samsung RF4289HARS model, 27 reviewers gave two out of five stars or less.
Samsung refrigerator owners filed a class action lawsuit in the U.S. District Court for New Jersey claiming that certain Samsung models have a faulty design that causes the fridge and freezer to have problems cooling, which results in spoiled food and costly repairs.